When Jonathan Lodge, 40, and his wife, Ashley, 38, purchased their four-bedroom Long Branch, New Jersey home in 2010, they knew it offered a bit more space than they needed. But the couple, who work from home as video editors, fell in love with the location, which is an easy 10-minute walk to the beach and less than a mile from a thriving oceanfront shopping and dining center.
Rather than let their three spare rooms sit empty, the Lodges decided to rent them out to long-term tenants. But after years of revolving roommates, the pair opted to give Airbnb a try. The switch allowed them to double their rental income, going from $15,000 per year to $30,000.
"We started Airbnb-ing the three extra bedrooms in our house in October 2016, after almost six years of longer-term rentals, and found it to be much better financially and personally," said Jonathan. "So far, we've netted almost $90,000, and that was with us occupying the entire second floor of the home."
Here's how the Lodges have learned how to make money with a thriving side hustle, and their advice to those interested in hosting on Airbnb.
Learning from early mistakes
While becoming an Airbnb host sounds pretty straightforward, there can be a bit of a learning curve, Jonathan noted.
"We've learned a lot since we started out, and I think the most important thing is to be extremely clear to guests about Every little detail of the experience, from directions to the home, to check-in/check-out, and house rules," he said.
For example, guests who weren't familiar with the area or relied on Uber and Lyft to get to the house would often find themselves lost and frustrated. "We didn't realize that most GPS systems, including Google, Apple Maps, and Waze, were sending our guests to the wrong address around the corner from us, which created a lot of confusion," Jonathan explained.
"On top of that, our house is set back from the street a little bit right where there's a hard curve in the road, so even when they're at the right address, they would still be a little unsure of where to go," he said. "So we learned to give very explicit directions on finding the house so their stay starts out on the right foot."
Another thing the Lodges quickly discovered is that not all guests read the full listing carefully before booking.
"We have a big, friendly dog named Rocco, and while we did mention that in our listing, some guests were surprised — and occasionally terrified — when he came to greet them at the door," said Jonathan.
To eliminate the potential for misunderstandings, the Superhosts, who've welcomed more than 500 guests since joining the online platform, added a picture of their pooch to the listing along with the words "dog lovers a must" in all caps to prevent any issues.
"Most of our guests loved Rocco, and we got plenty of bookings simply because we had a dog," said Jonathan. "Some travelers had dogs of their own that they missed and told us they specifically booked our house because they wanted to enjoy the company of a dog on their trip."
Putting the "hustle" in side hustle
Though the Lodges have been thrilled with their decision to become Airbnb hosts, Jonathan noted that the best side hustles can require quite a bit of time and energy depending on the season.
"We live very close to the beach so our busy months are May through September, and during those months it's a good amount of work every day, changing over the rooms, doing laundry, cleaning, and maintaining the lawn and property," said Jonathan. "Then, there's time spent on the app itself, managing the calendar, setting nightly prices, answering questions potential guests may have, making sure booked guests have all the right info, leaving reviews, etc."
In addition to the effort involved pre- and post-stay, "you're kind of on-call at all times," noted Jonathan.
"When you have guests, something could always come up at the house — an appliance could break, someone might want a recommendation — so even though you're not technically 'working,' you can't really ever turn your phone off or unplug for a lengthy amount of time," he added.
The couple dedicates between 20 to 30 hours per week to their side hustle during the busy season, and about five to 10 hours in the off-season. Up to this point, the Lodges have handled all the work themselves.
But they recently bought and moved into a smaller house just a few miles away, which will allow them to rent out the entirety of their first home. As this will generate more income, the hosts may look to secure some help.
"Now that we're out of the house, we're hoping to do more full-house summer rentals on a weekly or even monthly basis, and may hire a cleaning crew and a landscaping crew to take care of the property once a week," he said. "Turning over the whole house quickly isn't something the two of us can handle properly on our own."
7 secrets of a successful Airbnb Superhost
Any time you embark on a side gig, you want it to be worth the time and energy you put into it. The following are the Lodges top secrets for becoming successful Airbnb hosts and maximizing your potential income.
1. Set a fair price
One of the first things guests will look at when choosing a place to stay is the cost per night. With that in mind, it's smart to charge a rate that works well for both you and your guests.
"If you set your price too high, you're less likely to get bookings and also your guests are probably going to expect a lot more from the experience and are more likely to be let down," Jonathan said. "If you set your price too low, you might get more bookings but it might not be worth it for the amount of work you have to put in."
How do you determine that pricing sweet spot? Look at rates for comparable Airbnb listings and nearby hotels and you'll be able to quickly determine where to set your price.
"If bookings start to slow, you might have set your price too high and need to come down a little bit," said Jonathan. "Airbnb does offer 'price tips' of their own, but we find that those are usually lower than are worth it for us."
2. Be flexible
Some Airbnbs require a multi-night stay, which can be a deterrent for guests who are looking for a super-quick getaway. If you're flexible on length-of-stay, you're likely to attract more interest.
"We do one-night minimums, which is certainly more work changing over the rooms every day, but it guarantees a lot more bookings than a two- or three-night minimum," said Jonathan.
"We also used to allow same-day bookings and got a lot of business from that, as there are plenty of people passing through or they came down for the day and decided they wanted to spend the night. But now that we no longer live at that house, it makes it more difficult to manage the same-day bookings."
3. Use photos that accurately represent your listing
Having appealing photos is key when it comes to attracting guests. But at the same time, it's important that they portray the property fairly.
"We try to take pictures of each room that are representative of the reality of the space," said Jonathan.
"If you overdo it in the photos and make everything look huge with a wide-angle lens and super nice and polished, guests might be disappointed when they arrive and realize it's smaller or not as nice as they thought. We just make the room look nice, take a photo, and what you see is what you get. No unpleasant surprises."
4. Start off on the right foot
Part of being a good host is letting guests know you want their stay to be as convenient and comfortable as possible. A great way to start is to make sure guests have good directions and easy-to-follow check-in instructions.
"Whether they're traveling for work or vacation, guests want to feel safe and welcomed into their Airbnb and don't want to feel confused or lost in a new unfamiliar location," said Jonathan.
"Always communicate clearly and be as friendly and understanding as possible. Starting off on the right foot is key for guests, and will lead to a much better review. The more good reviews you have, the more bookings you'll get."
5. Go above and beyond
While renting a room from Airbnb is decidedly different from staying at a hotel, guests still appreciate having plenty of amenities at their disposal. In their listing, the Lodges let would-be guests know they'll find clean sheets, blankets, towels, toiletries, and more.
"I try to go above and beyond as well," Jonathan said. "We always provide fresh fruit, eggs, bread, butter, coffee, milk, and sometimes other treats for guests to snack on. In addition to plenty of popular magazines to bring with them to the beach, we also provide beach towels, chairs, umbrellas, and have board games, footballs, soccer balls, and basketballs."
6. Offer information on local highlights
Even if guests have researched the area, they could probably benefit from a local's insight. With that in mind, the Lodges provide recommendations for nearby restaurants, bars, shops, and attractions.
"We leave a welcome packet in each room which covers everything they need to know about the house and the house rules, but also lets them know about the surrounding areas and places they might be interested in," Jonathan said.
"We get guests of all ages from all over the country and the world, so we try to be as descriptive as possible and offer different options for whatever our guests might be interested in."
7. Vet your guests
Before welcoming strangers into your home, it pays to do a bit of research. The Lodges recommended reading other reviews potential guests have left on Airbnb. If they don't have any, ask them questions about themselves and their plans for their trip. If for any reason you feel unsure about it, don't rent to them, Jonathan advised.
"The money might be tempting, but it's not worth renting to guests who might disturb other guests, which will lead to bad reviews, or potentially do damage to your home, which will not only cost you money but disrupt the whole operation," he said.
Managing your Airbnb business expenses
You'll want to keep your Airbnb looking its best so it's a great experience for your best. Here's an excellent business credit card we recommend:
Ink Business Unlimited® Credit Card
This card offers unlimited 1.5% cash back on every purchase, so you're rewarded for every purchase. Its $0 annual fee makes it an affordable option, and its welcome offer allows you to earn $900 bonus cash back after you spend $6,000 on purchases in the first 3 months from account opening.
Another unique feature of this card is that it has a 0% intro APR for 12 months on purchases (then 18.49% - 24.49% Variable). Businesses and side hustles can be expensive to get up and running, and the intro APR can help you get started on the right foot (and you could earn the welcome offer for an extra boost).
Apply now for the Ink Business Unlimited® Credit Card
Find out more in our full Ink Business Unlimited credit card review.
Bottom line
For those interested in becoming Airbnb hosts, the Lodges said it boils down to charging a fair price, communicating clearly with potential guests, and garnering great reviews that ultimately lead to more bookings.
Looking ahead, the Lodges plan to continue their side hustle for the foreseeable future, according to Jonathan. "We hope to keep meeting interesting people from all over the world and providing them with an enjoyable, safe, relaxing place to stay."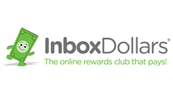 Earn Cash By Going Online
Learn More
Earn Great Pay Working From Home
Free 3-class intro teaches you how to launch a bookkeeping business
Access the training