Many of us can't wait to stop working. In fact, some folks retire early just to get out of the rat race as soon as possible. But if you don't approach retirement thoughtfully, it might bring regrets.
Here are 14 common situations that can lead to second thoughts after you retire. If any of these things describe you, think carefully before leaving work behind because you might not enjoy it as much as you think.
Resolve $10,000 or more of your debt
Credit card debt is suffocating. It constantly weighs on your mind and controls every choice you make. You can end up emotionally and even physically drained from it. And even though you make regular payments, it feels like you can never make any progress because of the interest.
National Debt Relief could help you resolve your credit card debt with an affordable plan that works for you. Just tell them your situation, then find out your debt relief options.
How to get National Debt Relief to help you resolve your debt: Sign up for a free debt assessment here. (Do not skip this step!) By signing up for a free assessment, National Debt Relief can assist you in settling your debt, but only if you schedule the assessment.
SPONSORED
You haven't invested enough
Inadequate retirement savings can lead to financial stress. To secure your future, it's crucial to prioritize retirement planning early.
Consider consulting with a financial advisor to ensure your investment strategy aligns with your retirement goals. Smart investing can help grow your wealth and put you on the path to a more comfortable retirement.
You carry debt
Lingering debt can jeopardize retirement plans and actually make it harder for you to just get by. High-interest loans or credit card debt can erode your savings.
Prioritize paying bills so you ensure a debt-free retirement. Clearing debt enhances your financial security, providing peace of mind during retirement so you can enjoy your golden years.
You don't have an emergency fund
Without a financial safety net, unexpected expenses during retirement can lead to stress and debt. 
Establishing an emergency fund ensures you're prepared for life's curveballs, allowing you to protect retirement savings and maintain peace of mind.
Start building a crucial financial buffer now so you can handle medical emergencies, home repairs, or other unforeseen costs.
Earn $200 cash rewards bonus with this incredible card
There's a credit card that's making waves with its amazing bonus and benefits. The Wells Fargo Active Cash® Card(Rates and fees) has no annual fee and you can earn $200 after spending $500 in purchases in the first 3 months.
The Active Cash Card puts cash back into your wallet. Cardholders can earn unlimited 2% cash rewards on purchases — easy! That's one of the best cash rewards options available.
This card also offers an intro APR of 0% for 15 months from account opening on purchases and qualifying balance transfers (then 20.24%, 25.24%, or 29.99% Variable). Which is great for someone who wants a break from high interest rates, while still earning rewards.
The best part? There's no annual fee.
You are still searching for a career in your 40s
If you're uncertain about your professional path in your 40s, you probably have not saved enough money to even start thinking about retiring.
Rather than dreaming about your golden years, focus on what you need to do now to put yourself on a fulfilling and lucrative career path. Find a stable career and build retirement savings today.
You love your career
If your particular career is a source of passion and fulfillment, retiring early might not be the best choice.
Retirement is a big life change, and the sudden void left by no longer having a job you love can be challenging. Consider transitioning to part-time work or exploring other ways to balance work with leisure.
Your spouse hasn't retired yet
If your partner is still working, it could disrupt retirement plans. Different schedules might reduce the amount of quality time you spend together.
Align retirement goals and timing with your spouse to ensure a smooth transition and shared experiences. Waiting to retire together and continuing to work for now can also boost your financial stability.
You have no hobbies
A lack of interests and hobbies can lead to a dull retirement. When work no longer fills your days, it's crucial to have hobbies to keep you engaged, both mentally and physically.
Cultivate interests before retirement so you'll have meaningful and enjoyable activities to look forward to. Hobbies can provide a sense of purpose and keep you socially active during those post-work years.
You don't have a lot of friends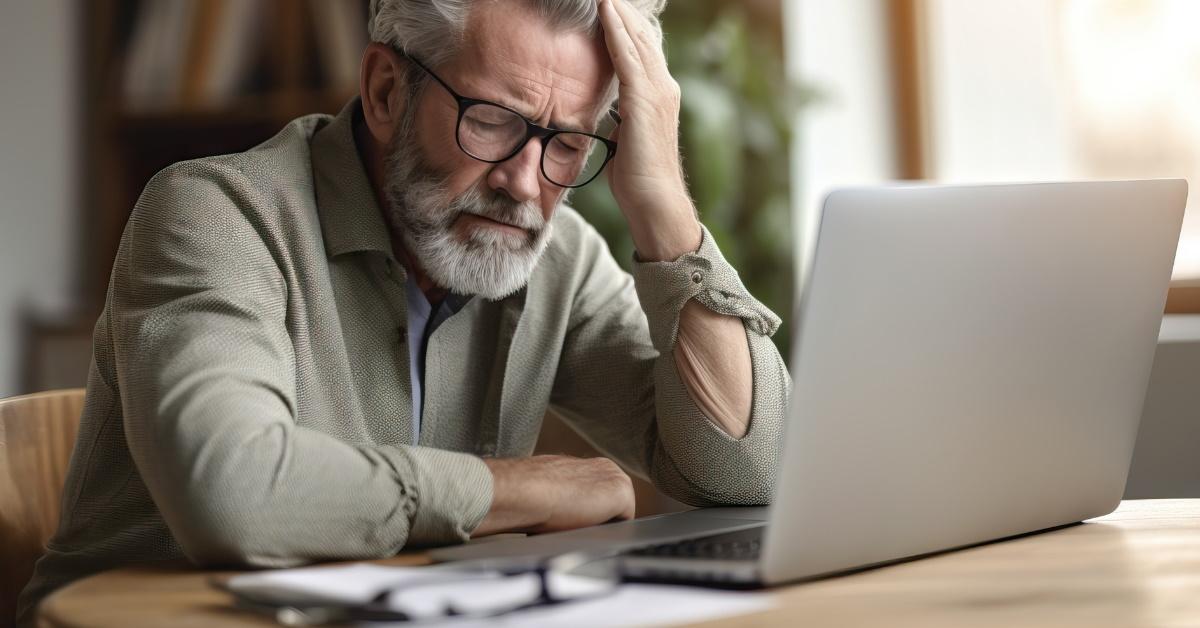 If your social circle primarily consists of colleagues, retirement might be isolating. Loneliness can negatively impact mental health and overall well-being.
Building a network of friends outside of work is essential for a fulfilling retirement. Start expanding social connections before retirement, ensuring you have a support system in place.
You don't enjoy volunteering
Volunteering offers purpose and a sense of fulfillment in retirement. If giving back or contributing to a cause isn't your cup of tea, retirement might feel aimless.
Even if it's not a passion now, consider exploring volunteer opportunities that align with your interests. Engaging in meaningful activities during retirement can bring joy and a renewed sense of purpose.
You have an expensive lifestyle
Maintaining a lavish lifestyle in retirement can strain your finances. If your spending is high, you might outlive savings.
Consider budgeting and downsizing where necessary. Adjusting to a simpler life can help ensure financial security and more enjoyment in retirement.
You have dependents
When you retire with dependents that aren't your spouse — whether children, aging parents, or others — it can be challenging. Financial responsibilities can become more onerous when you're no longer earning a full-time income.
Make sure to adjust for the needs of dependents when planning your retirement. Without proper planning, your retirement could be filled with financial stress.
You're unsure how to fill free time
Retirement can be disorienting when you're not sure how to fill your days. To avoid regret, consider how to spend your newfound leisure time.
Make a plan for a fulfilling retirement that keeps your days purposeful and enjoyable.
You don't share your partner's retirement dreams
Diverging retirement plans in a marriage or another type of partnership can cause regret. It's crucial to discuss retirement goals and find out if you're on the same page.
Misaligned expectations can lead to frustration and disappointment. Open communication helps create a harmonious retirement that suits both of you.
You haven't lived below your means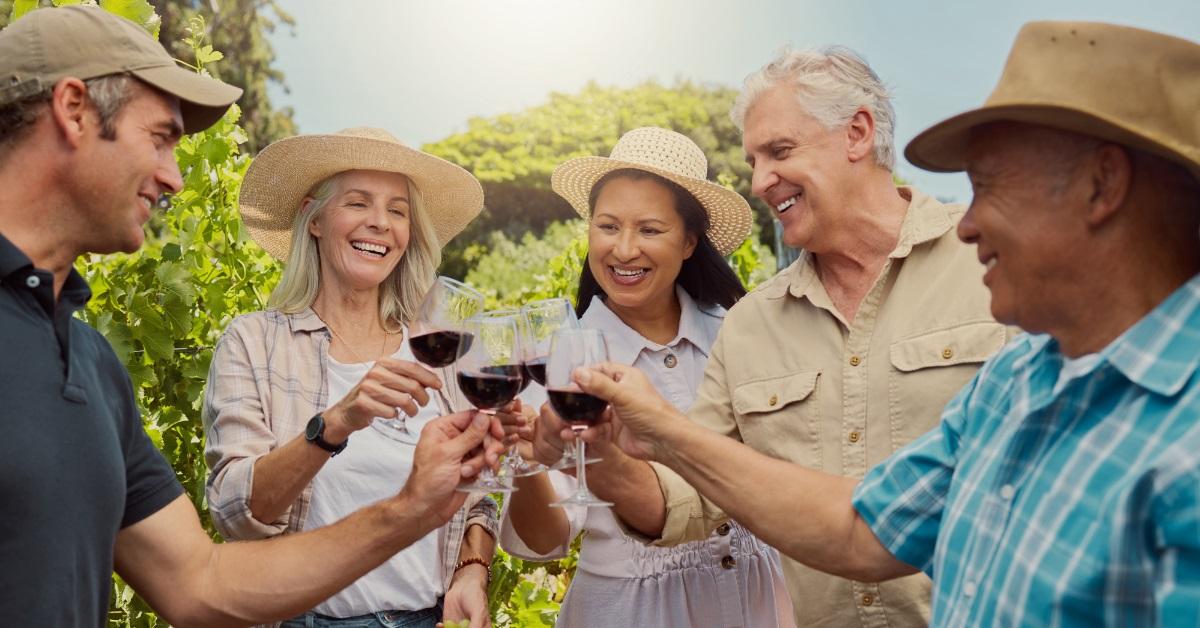 A lavish lifestyle can lead to financial stress during retirement. If you're used to spending, downsizing once you quit working can be difficult. So, while you are still working, learn to live below your means and save more for retirement. 
Creating a budget, scaling back on unnecessary spending, and avoiding debt can help you boost your bank account and build a more substantial retirement fund.
Bottom line
Retirement is a significant life event, and preparing for it requires careful thought and planning. However, retirement might not be for everyone, and knowing why could help make it more right for you. 
By recognizing the potential pitfalls on this list, you can make wise choices that will eliminate some money stress and increase your chances of enjoying a fulfilling and contented retirement.
FinanceBuzz is not an investment advisor. This content is for informational purposes only, you should not construe any such information as legal, tax, investment, financial, or other advice.
National Debt Relief Benefits
No upfront fees
One-on-one evaluation with a debt counseling expert
For people with $7,500 in unsecured debts and up