Varo is an online bank that offers both checking and savings accounts — the Varo Bank Account and Varo Savings Account, respectively. If you're looking to keep your money with one bank for both checking and savings, Varo is a good choice because of the high APY (annual percentage yield) for the savings account and the lack of fees on both account types.
There are some caveats, though — namely that you need to keep your savings under $5,000 to get the highest advertised APY, and you also need to fulfill certain other requirements. If you're a big saver and don't want to worry about a maximum balance, you may want to look at competitors that don't cap the amount on which you can earn the highest available interest rate. But if you're just starting to build your savings, this account might be a good match.
This Varo Bank Savings account review will help you decide if Varo is the best savings account for your situation or if you should look elsewhere to find one that's a better fit.
Featured High Yield Savings Accounts
CloudBank 24/7 Savings - 5.26% APY1
High-yield savings account. $1 minimum deposit. FDIC insured.
Open Account

Upgrade Premier Savings - 5.07% APY
High Yield Savings Account. $1,000 minimum balance. FDIC Insured through Cross River Bank.2
Open Account
CIT Bank Platinum Savings - 5.05% APY3
High Yield Savings Account. $5,000 minimum balance. FDIC Insured.
Open Account
In this Varo Savings Account review:
Varo Savings Account basics
| | |
| --- | --- |
| APY | 3.00% (as of Aug. 29, 2023) at account opening, 5.00% (as of Aug. 29, 2023) once you meet certain criteria |
| Minimum/maximum account balance for APY | No minimum balance required, but the maximum balance for the 5.00% APY is $5,000 |
| Minimum deposit to open account | None |
| Monthly maintenance fees | None |
| ATM access | Only after transferring funds to your Varo Bank Account, which provides free ATM withdrawals at over 55,000 Allpoint ATMs |
| Transactions per month | Up to six withdrawals per statement cycle |
| FDIC insured | Yes |
Earn Over 10x the National Average
Learn More
What we like about the Varo Savings Account
No minimum balance: There are no minimum balance requirements to either open a Varo Savings Account or to earn the maximum APY.
A great interest rate: Varo's APY is one of the highest available. And even those who don't qualify for this extremely competitive rate will still earn an APY which is on par with many other online savings account with generous APYs. (More on what it takes to qualify for the higher APY in the next section.)
Saving can be automated: There are two options for automatically moving money from your Varo Bank Account (your "checkless checking" account) to your Varo Savings Account. With "Save Your Change," you can round up every transaction made in your Varo Bank Account to an even dollar and transfer the change to savings. With "Save Your Pay," you can choose to have a percentage of each direct deposit made into your Varo Bank Account moved to savings. There's no fee for either option, and both make putting aside money easier, which is incredibly important when it comes to saving for the future.
Putting money into your Varo accounts is easy: You can fund your Varo Savings Account with transfers from your Varo Bank Account, transfers from an outside financial institution, direct deposit, mobile check deposit through the Varo app, or through automated savings. And there's no daily limit or maximum dollar amount on transfers to your savings account from either your Varo or outside bank account.
What the Varo Savings Account could improve
You can't just open a savings account: You must have a Varo Bank Account (a checking account) in order to have a Varo Savings Account. In addition, all your savings withdrawals have to go through your Varo Bank Account. You can't transfer money directly out of your Varo Savings or access that money at an ATM. You must transfer your savings to your checking account before you make a cash withdrawal.
Big savers can't get the best interest rates with Varo: If you have more than $5,000 saved, you no longer qualify for the 5.00% (as of Aug. 29, 2023) APY. Instead, you'll be paid at the lower rate of 3.00% (as of Aug. 29, 2023) APY, which is a big drop down — especially when you're talking about large sums of money.
You have to fulfill additional requirements to get the best interest rate: Varo's 5.00% (as of Aug. 29, 2023) APY isn't just limited to accounts valued at under $5,000. You also have to receive at least $1,000 per month in direct deposits from your employer or the government into your Varo Bank Account and make at least five monthly debit card purchases with the Varo Visa debit card linked to your account. 
Compare the Varo Savings Account vs. a traditional savings account
Varo's 5.00% (as of Aug. 29, 2023) APY on savings is significantly higher than the APY on traditional savings accounts. In fact, according to the FDIC (Federal Deposit Insurance Corporation), traditional bank accounts are offering just 0.45% (as of Sep. 20, 2023).
But opening a savings account that earns substantially more interest can really add up to a lot of extra money over time. The table below shows just how much more you could earn if you deposited $5,000 with a hypothetical high-yield savings account compared with depositing the same amount in a traditional savings account:
| | | |
| --- | --- | --- |
| | Traditional savings account with 0.45% APY | Example savings account with 3.00% APY |
| Initial balance | $5,000 | $5,000 |
| After 1 year | $5,022.50 | $5,150 |
| After 3 years | $5,067.80 | $5,463.64 |
| After 10 years | $5,229.61 | $6,719.58 |
How to open a Varo Savings Account
Opening a Varo Savings Account is easy. Click "Get Started" on Varo's website to begin the process. You'll be asked to provide an email address and password, and then Varo will send a six-digit verification code to your email address.
To complete the process, you'll need to enter some basic information to confirm your identity, including your Social Security number. There's no hard credit check and applying won't affect your credit.
You'll have to open both a Varo Bank Account (Varo's "checkless checking" account) and a Varo Savings Account to gain access to the savings options. You must also download the Varo banking app for iOS or Android to open, fund, or use either type of account.
Once your account is open, you have several options to fund both your Varo Bank and Varo Savings accounts, including:
Transferring funds through an ACH transfer from an outside financial institution
Depositing checks using your iOS or Android app or by mailing a paper check
Moving funds from your Varo Bank Account to your Varo Savings Account
Setting up direct deposit
Depositing cash at one of 90,000 Green Dot locations (Note: Varo doesn't charge a fee for this service, but the participating Green Dot location may charge you up to $4.95 depending on the deposit method)
How to withdraw money from your Varo Savings Account
To withdraw funds from your Varo Savings Account, your only option is to move the money to your Varo Bank Account. Once you've done that, you can withdraw funds at an ATM, use your Varo debit card for purchases, issue checks from your account through the Varo app, or transfer funds to another financial institution.
Other Varo Savings Account fees
| | |
| --- | --- |
| Overdraft fee | None |
| Stop payment fee | None |
| ACH transfers | None |
| Incoming wire | Not supported |
| Outgoing wire | Not supported |
Varo customer service
Varo provides customer service to account holders via phone and email. You can contact Varo at:
There's no online chat, and there are no local branches you can visit. You also must use the mobile banking app to access many features of your account(s), as you're limited in what you can do on your website browser.
Common questions about the Varo Savings Account
Is Varo Bank safe?
Varo is covered by FDIC insurance through The Bancorp Bank. This means money deposited with Varo is safe. Varo has an A rating from the Better Business Bureau (as of Aug. 16, 2022) and has been an accredited business with the BBB since February 2018.
Does Varo offer joint accounts?
Varo doesn't offer joint bank accounts (a bank account that is owned by two or more people), but has indicated that it's actively working on bringing this feature to customers.
How do I deposit cash into my Varo account?
To make cash deposits into your Varo account, you need to visit one of 90,000 participating Green Dot retail locations, which can be found in certain Walmart, CVS, Rite Aid, Walgreens, 7-Eleven, Dollar General, Family Dollar, Albertsons, Safeway, Kmart, and Kroger locations. Unfortunately, there's a fee to deposit cash, which could be up to $4.95 per deposit depending on the method of deposit.
Does Varo have monthly fees?
Varo charges no monthly fees for either its checking account or savings account. There are also no overdraft fees or charges for ACH transfers.
Does Varo work with Venmo?
Varo is compatible with Venmo. You can use Varo as a payment method for Venmo and can also transfer money from Venmo to your Varo account using either instant transfer or ACH transfer.
Final thoughts
Varo offers truly free checking and savings — but you need to be willing to have both your checking and savings account with Varo to use its savings account. The APY on its savings account is one of the best savings accounts in the industry, though, so signing up may be worthwhile as long as you can meet the requirements for direct deposit and debit card use. In addition, the Varo checking account offers great features like helping your payday come up to two days earlier with direct deposit.
If you're only looking for a high-yield savings account and don't want to switch away from your regular checking account, or if you don't want an upper limit on the amount of savings that earns the highest APY, you'd be better off checking out our list of best banks.
You also need to make sure you're comfortable doing much of your banking on a mobile app if you're going to use Varo, as its apps are feature-rich, but its desktop website is not. If you're okay with these limitations because you value the other features that online banking can bring you, then Varo is definitely a bank worth checking out.
Disclaimer: All rates and fees are accurate as of May 9, 2023.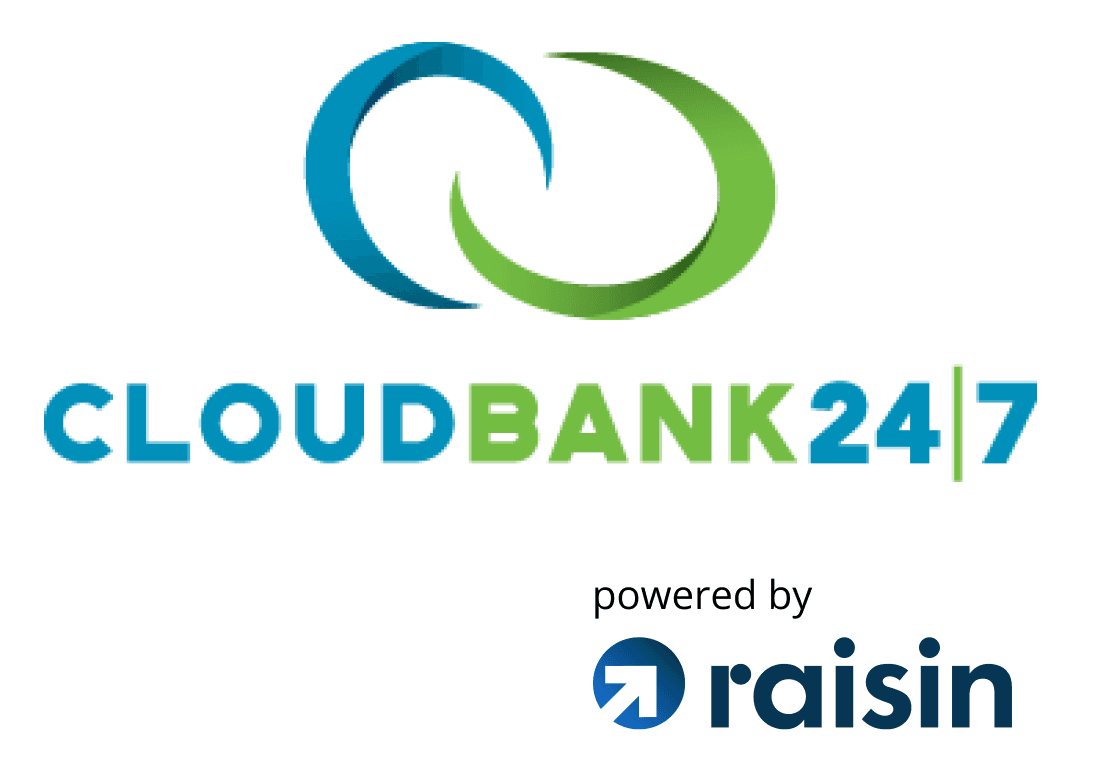 CloudBank 24/7 High Yield Savings Account Benefits
Incredible 5.26% APY1 to boost your savings
Interest is compounded daily and posted to your account monthly
Enjoy 24/7 online access to your account and funds
FDIC insured through Third Coast Bank SSB, no fees, $1 minimum deposit