Berkshire Hathaway's Warren Buffett is known as the "Oracle of Omaha" for his investing success. But he also is good with advice when it comes to how you can invest money or be financially stable.
So what does Buffett think you should do? Here is some of his advice that may help you find your own financial gains and happiness.
Start saving early
Buffett was known for earning money at a young age with creative ideas like selling sticks of gum or delivering newspapers. Because he started his savings and investing early, he was able to get in the habit of making his money work for him. By the time he was 30 years old, Buffett was a millionaire.
Shake off rejection
Buffett applied to graduate school at Harvard Business School. He was rejected. In a 2017 documentary about his life, Buffett said the rejection "turned out to be the best thing to happen to me." The rejection made him reconsider his choices and he eventually went to Columbia Business School instead, which helped him get a better idea of how he wanted to invest in the future.
Pro tip: Investing in yourself by finding the right career and planning for your future may be more valuable than the money you could earn during your lifetime.
Finish college early
Buffett spent only three years in college before graduating and moving on. And while it didn't cost as much to attend school then as it does now, his aggressive attitude to finish school could be a good lesson for potential college students now.
Finishing college quickly may be a good way to take on less debt if you need student loans. Encourage your high school kids to take Advanced Placement classes or try to get college credits while in high school. You also may want to take classes for college credit at community colleges in the summer, which may cost less and can help a student finish their degree faster.
Invest your profits
Buffett took the money he earned from delivering newspapers and invested it in a profit-sharing plan with a local farmer and a pinball machine company. He was able to build on the cash he earned by investing his money in other places.
Pro tip: Research how to invest your own money in stocks or real estate so you can use potential profits to put even more cash into your portfolio.
Work on public speaking
Buffett once said that taking a public speaking course in college was one of the keys to his success. That course cost him $100 and gave him the courage to stand up and talk to other people.
By working on his public speaking skills, Buffett was able to use his skills as a salesman to give him a boost in his business ventures. And those ventures led to more money and success.
Be true to you
Buffett earned the title the Oracle of Omaha because of his hometown in Nebraska. It's also where he still lives in a house he bought in 1958. Yes, he's a billionaire and still lives in the same house in Omaha instead of moving to flashier digs in New York or Los Angeles or upgrading to a bigger home. He also likes to eat at McDonald's on a regular basis.
The lesson? Don't try to keep up with the Joneses or spend excessive amounts of money to be something you're not. Stay true to who you are, and remember that might include your finances.
Invest in companies you know
One of the companies that Berkshire Hathaway has invested a good amount of money in is Coca-Cola. Buffett first bought shares of the beverage retailer in 1988, and it currently makes up 7% of Berkshire's investments.
Buffett also drinks around five Cokes a day and says his favorite is Cherry Coke. One reason he may continue to invest in the company's stock is because he likes it. So consider businesses you may frequent or have products you like the next time you're looking to add to your portfolio.
Give back
If you can make money, it may also be a good idea to give it away. Buffett has said that he plans to give away 99% of his money and has already made sizable donations to places like the Gates Foundation, the Buffett Foundation, and other charities.
Consider which charities or other organizations you may want to support. You can donate now or perhaps add it to your estate planning.
Stay focused
In a 2015 letter to shareholders, Buffett's business partner Charlie Munger wrote, "Buffett's decision to limit his activities to a few kinds and to maximize his attention to them, and to keep doing so for 50 years, was a lollapalooza. Buffett succeeded for the same reason Roger Federer became good at tennis."
Sometimes, it's better to focus on one thing than to spread yourself too thin by taking on too many different topics. That applies to hobbies, work, even friendships. When it comes to investing, find particular trends or industries that may interest you and stick to those.
Pay off debts
Buffett is on record speaking out against credit cards, particularly those cards that may have a high interest rate. He said he once talked to a friend who had a credit card with a balance and an 18% interest rate. "If I owed any money at 18%, the first thing I'd do with any money I had would be to pay it off," he told her. "It's going to be way better than any investment idea I've got."
Instead, think about paying off your credit cards as soon as possible to not incur additional interest. You also may want to research the best credit cards to find ones that may have a lower rate or could be easier for you to pay off.
Bottom line
While you may not make the billions of dollars that Warren Buffett has, you can take some of his money lessons to help you move forward with your finances. Create a budget that can help you manage money, look over your retirement portfolio on a regular basis, or perhaps consider money moves to make before a recession. These moves might fit into Buffett's ideas about money and investing, which could help you now and in the future.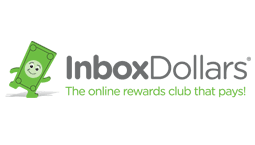 Inbox Dollars Benefits
Get a $5 bonus when you register with your email
You could earn money by taking surveys or making online searches
Over $80 million paid to members so far - how much can you earn?