Although there's a labor shortage across America, some job seekers still experience difficulty landing a good position.
WalletHub recently compared all 50 states using several key indicators to determine scores for each state's economic environment and job market.
The following are the 12 worst states to find a job right now. If you're trying to stop living paycheck to paycheck, you may face some challenges in these places.
12. Montana
Montana's economic environment ranks at No. 39 out of the 50 states. Median annual income was the largest indicator used in determining economic environment scores.
Mining is a leading industry in Montana, with workers in this industry earning the highest average yearly wages in the state.
11. Georgia
Georgia's job market ranks No. 26, but it finishes near the bottom (No. 43) for its economic environment.
Drug, cosmetic, and toiletry wholesaling are top industries in Georgia. The state also is the number one producer of pecans in the world.
10. Ohio
Ohio saw slow job growth between August 2021 and August 2022 compared to the national average.
The state ranks below average for its job market and economic environment factors, finishing in the upper 30s for both categories.
Manufacturing and real estate are leading industries in Ohio.
9. Alabama
Alabama ranks way down at No. 47 for its economic environment. The state fares better (No. 30) for its job market.
A few years ago, Toyota and Mazda joined forces to put a manufacturing plant in Huntsville.
8. South Carolina
South Carolina's job market ranks down at No. 42 on the WalletHub list.
Agriculture is a mainstay among all industries in the state. Boeing also has an assembly and delivery facility in South Carolina.
7. Pennsylvania
Pennsylvania ranks among the five states with the highest unemployment rates, according to WalletHub. It also ranks in the top five worst states for overall economic environment, finishing at No. 46 in the nation.
Broadcasting and telecommunications are major industries in Pennsylvania.
6. Oklahoma
Oklahoma ranks No. 48 for its job market. It fares better for its economic environment, which ranks at No. 34.
The state is home to the world's largest maintenance, repair, and overhaul facility for the U.S. Department of Defense.
5. Arkansas
Arkansas ranks No. 45 for the worst economic environment and No. 40 for the worst job market. Its average starting salary ranks No. 48.
Major industries in Arkansas include aerospace and defense, as well as paper and timber products.
4. Louisiana
Louisiana has the fewest job opportunities of all 50 states and is No. 49 in the job market category, according to WalletHub. The state ranks in the bottom five for median annual income.
Oil, natural gas, and fishing are all big industries in the state.
3. Mississippi
Mississippi ranks No. 47 for job opportunities and No. 48 for its overall economic environment.
Agriculture, fishing, and forestry are all major industries in the state. A huge percentage of the nation's farm-raised catfish comes from Mississippi.
2. Kentucky
Kentucky ranks as the worst state for overall economic environment. It also finishes low (No. 41) for its job market.
Manufacturing — including automotive and aerospace — and service industries are big in Kentucky.
1. West Virginia
West Virginia ranks as having the worst job market and the second-worst economic environment. It also has the lowest median annual income of all states.
Mining and health care are both major industries in West Virginia.
Bottom line
It's not easy to find a job in some states. And with the possibility of a recession now growing, things may become even more challenging in 2023.
If you live in one of these states, moving to a new home might improve your job prospects. You could also stay where you are and pursue training in an industry that's strong in your state.
Finally, you could consider taking an extra job, starting a side hustle, or finding another way to generate extra income as you wait for your state's job market to improve.

Search Over 80,000 Care and Service-Related Jobs
Connect with paying families looking for care and service-related work. Available jobs include child care, tutoring, senior care, pet care, and housekeeping.
Sign up for Care.com now
Earn Great Pay Working From Home
Free 3-class intro teaches you how to launch a bookkeeping business
Access the training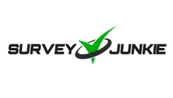 Earn Cash Taking Surveys
Join a community of 20M+ lifetime members who have been paid $76 million to date.
Sign up today