21 Cash is an online card game app that you can download and play for free on your compatible iPhone or iPad. We found it to be fun and competitive as we played against other people to see who could score the most points in gameplay that's similar to the classic 21 card game.
We like how you can play in free or cash game modes (depending on where you live) and how winning is based on skill rather than chance. But we think it might be difficult to earn lots of extra money playing this game unless you have the skills to consistently win matches.
Let's dig into our 21 Cash review to see how the game works, how much money you can potentially earn, and whether it might be the right fit for you.
Key takeaways
Free and paid games are available in most states
You must be at least 18 to play 21 Cash
Winning is based on skill rather than chance
21 Cash has a 4.7 out of 5 rating on the App Store
You can withdraw available funds using PayPal ($5 minimum and $1 processing fee); deposit methods include Apple Pay, PayPal, and credit cards (Visa, Mastercard, and American Express)
Quick Summary
Download this game and earn up to $83 every time you win
Viral blackjack game with real-life matches
Skill-based and fair
Free to play with many opportunities to win cash
21 Cash: Is it worth it?
Pros
Cons

Matches are skill-based, so there's a fair chance of winning
You have the option to play free or paid games in most states
The game mechanics are simple and easy to understand, especially if you're familiar with 21 or blackjack

It's helpful to be good at math for blackjack, 21, and similar games
Cash tournaments aren't allowed in Arizona, Indiana, Iowa, Louisiana, Maine, Montana, South Carolina, and Washington

Our verdict: 21 Cash is a fun game for people who enjoy playing the 21 or blackjack card games. You can play in quick matches against other players with the option to use the free in-game currency or actual cash that you deposit. Your chances of winning real money are based on your skill, which might make it difficult to earn a decent wage if you aren't an above-average 21 player.
What is 21 Cash?
21 Cash is a legit money-making game app that's available on the App Store for compatible iOS devices, including iPhones and iPads. There doesn't appear to be any availability for Android users at the moment on the Galaxy Store or Google Play.
21 Cash was created by Papaya Gaming and has an overall rating of 4.7 out of 5 on the App Store, with more than 12,000 ratings and reviews.
Papaya Gaming is a mobile gaming company based out of Tel Aviv, Israel, and New York City. Papaya games have been downloaded more than 21 million times worldwide, and their average rating on the App Store is 4.7 out of 5. Other popular games from Papaya Gaming include Solitaire Cash, Bingo Cash, and Bubble Cash.
How much can you earn with 21 Cash?
You aren't guaranteed to earn anything with 21 Cash, but it's possible to win some money if you play in cash games. This is a skill-based game, not a scam or a game of chance. So whether you win any money comes down to whether you're better than your opponents.
And although 21 Cash borrows heavily from elements of classic 21 and blackjack for its gameplay, it's not exactly the same. This means actually playing the game can help you practice and get better, whether you're playing for gems (the in-game currency) or for actual cash.
From playing 21 Cash, we were able to see how much money you could potentially earn. For example, one of the cash modes available to new players is called "Rookie" and provides a $5 prize pool with a $1 entry fee. First place wins $2.90, second place wins $1.40, and third place wins 70 cents.
So in this game mode, you only win money if you place first or second out of seven players because you have to account for the entry fee. Considering each game lasts three minutes, you could play 20 games in an hour and make $38 if you placed first every time. But unless you're amazing at 21 Cash, you likely wouldn't place first every match.
Keep in mind that there are other game modes with larger prize pools, which increases the amount of money you might be able to earn. For instance, we saw a limited-time game mode with a $55 prize pool and an $11.50 entry fee, with first place taking $30.
We don't have the skills to be considered anything more than average at 21 or blackjack, but we consistently placed in the top three for the free games we played with 21 Cash. However, we expect that we would face stiffer competition the more we played, especially if we ventured into cash tournaments.
But we still had fun playing, and it could be a decent way for you to learn how to make money in your free time if you have blackjack skills.
Withdrawals and deposits
21 Cash accepts these deposit methods:
Apple Pay
PayPal
Visa
Mastercard
American Express
You can request a payout from your account balance using PayPal. There's a minimum withdrawal amount of $5, and each withdrawal request incurs a $1 processing fee. You can't make any cashout requests until your account is registered.
How to make more money with 21 Cash
Here are some tips to help maximize your earnings from playing 21 Cash:
Play the free game modes to practice and get better before you deposit money and play in cash tournaments.
Brush up on your 21 skills, including knowing the math behind which cards to generally place together and which cards to generally separate.
Play quickly to earn a time bonus.
Avoid busts, because it's negative 250 points per bust, and you get a 250-point bonus at the end if you're bust-free.
Use your hold pile strategically (like holding a joker that can clear any pile) so you can clear multiple piles at the same time and get a streak bonus.
Build multiple piles at the same time so you can increase your chances of getting a streak bonus.
Consider building piles to values of 11 because the chances are high you'll get a 10-value card from the deck.
Keep in mind that you're likely to get better at a game like 21 Cash if you play a lot. And because you can play for free, there's no limit to the number of practice games you can get in before you try out a cash game.
Using this strategy can help you improve your 21 skills, including card counting, which is basically knowing which cards have already been played and which cards are still in the deck. And knowing the statistical chances of a certain card coming up can help you adjust your strategy mid-game and, hopefully, improve your overall score.
How to get started with 21 Cash
You must be at least 18 to play 21 Cash. Cash tournaments for Papaya Gaming mobile apps aren't available in Arizona, Arkansas, Delaware, Indiana, Iowa, Louisiana, Maine, Maryland, Montana, and South Carolina.
The process for installing 21 Cash and learning how to play is easy and straightforward. Follow these steps and screenshots to get started:
Download 21 Cash from the App store.
Open the 21 Cash app and select a username and avatar.
Learn how to play the game.
Play a tutorial match.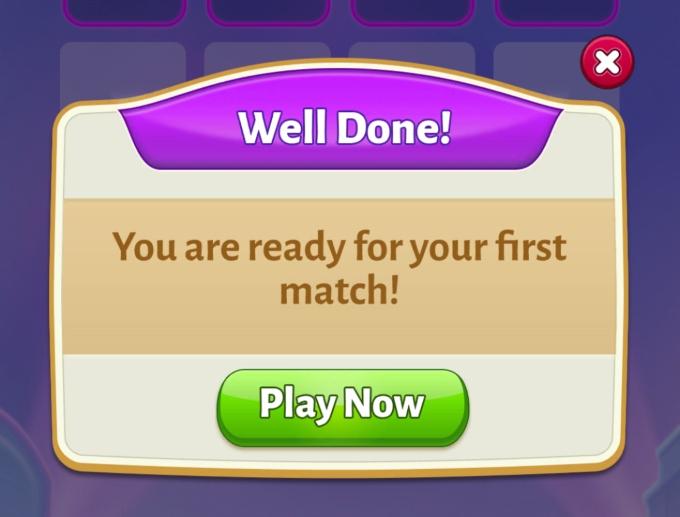 Play another match.
When you can, select the account button in the bottom right corner and then choose "Register Now!" to register your account.
You will need to fill out a registration form that includes your name, birthday, email, zip code, and mobile phone number.
You will also have to turn on location services to see whether you're eligible to participate in cash tournaments.
Alternatives to 21 Cash: Bingo Clash and Solitaire Cash
If 21 Cash isn't the right app for you, consider some of our other recommended game apps.
Bingo Clash is a top-rated game on the App Store that puts the classic elements of bingo into a fun and competitive mobile app. Games are quick, and you have the option to play against other players for free or in cash games for a chance to win real money.
Learn more in our Bingo Clash review.
Solitaire Cash is a free skill-based gaming app that's based on the classic Klondike Solitaire game. You have the option to play in free game modes against other players, or you can participate in cash tournaments to try and win real cash prizes.
Check out our Solitaire Cash review.
FAQs about 21 Cash
Is 21 Cash legit?
Yes, 21 Cash is a legit mobile game app that you can play for free or in cash games to try and win real money. 21 Cash isn't a scam because winning is based on skill rather than chance. This means if you're better than your opponents at 21 or blackjack, you'll likely have a better chance of winning.
Are game apps that pay you legit?
They're typically legit if they're from trusted companies and have good app reviews. Depending on the game, you might have to pay money to try and win money. Here are some examples of legit game apps:
Is 21 Cash gambling?
No, 21 Cash isn't a gambling game. It's a mobile game app that uses a skill-based system to match you against opponents of a similar skill level. Whoever does the best in each match wins. So 21 Cash is a skill-based game rather than a gambling or casino game, which are typically games of chance.
21 Cash review: Bottom line
21 Cash is a fun and competitive mobile game that's easy to learn and understand, especially if you already know how to play card games such as blackjack or 21. We like how easy it is to get started and that you have the option to play free or paid game modes in most states.
It's also nice to know that matchmaking against other players is based on skill, so you shouldn't necessarily get blown out of the water in every game by top players. But it could be difficult to turn this into a serious side hustle unless you have the skills to make it worthwhile.
Check out our page on the best side hustles to see more ways to make money in your free time.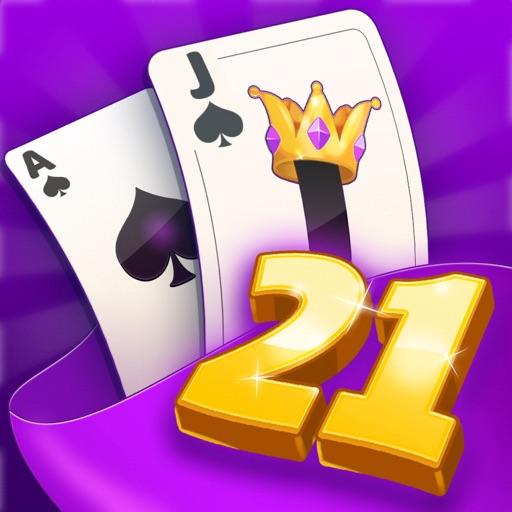 21 Cash Benefits
Viral blackjack game with real-life matches
Skill-based and fair
Free to play with many opportunities to win cash
Cash out with PayPal and Apple Pay
Stop scrolling and start earning