Workplace benefits can play a significant role in job satisfaction, and one of the most sought-after perks is employee discounts.
Many companies offer their workforce fantastic discounts on products and services, creating an additional layer of motivation and reward for employees. These perks can even help you get ahead financially.
Here are more than a dozen companies known for providing amazing employee discounts.
Earn money online by taking surveys
$55,000 might sound crazy … but with a company called Survey Junkie, it's possible to get your share of it every day by taking their simple surveys.
While it might sound strange, these "market research" surveys are a known way to make extra cash online. Of course, they won't make you rich … but if you have some extra free time, the money you earn could be enough to cover gas, groceries, coffee, and more!
Follow these simple steps to get your share of $55,000:
Take surveys.
Repeat daily and get paid!
Sign up here and share your opinion on these companies with simple surveys. Survey Junkie has paid out over $76 million to date.
P.S.: You can cash out with as little as $5 through PayPal or bank transfer, or transfer to gift cards from a number of stores.
Get your share of $55,000 daily by signing up here
Albertsons
Leading grocery store chain Albertsons offers employees an attractive discount of up to 10% off on some items.
This benefit allows workers to save on groceries and enjoy high-quality food products at budget-friendly prices.
Bass Pro Shops
For outdoor enthusiasts, working at Bass Pro Shops is a dream come true.
Employees enjoy merchandise discounts of up to 45% on outdoor gear and equipment, empowering them to pursue hobbies and adventures at discounted rates.
From camping gear and fishing equipment to hunting gear and outdoor apparel, workers can access a wide range of products at exclusive prices.
Buffalo Wild Wings
Buffalo Wild Wings employees can satisfy their cravings with wings and other menu items at up to 50% off, thanks to the restaurant's generous employee discount.
Whether it's game day or a casual night out, employees can enjoy their favorite wings and delicious dishes without burning holes in their wallets.
Get out of $10,000 or more in debt
Credit card debt is suffocating. It constantly weighs on your mind and controls every choice you make. You can end up emotionally and even physically drained from it. And even though you make regular payments, it feels like you can never make any progress because of the interest.
National Debt Relief is designed specifically to help you get out of credit card debt faster, without having to make drastic life changes. With National Debt Relief, you could pay off your credit card debt (with potentially way less interest) in one simple monthly payment.
How to get National Debt Relief to pay off your debt: Sign up for a free debt assessment here. (Do not skip this step!) By signing up for a free assessment, National Debt Relief can immediately assist you in paying off your debt, but only if you schedule the assessment.
Chili's
Chili's employees enjoy discounted shift meals while they're working and up to 50% off at all Chili's restaurants.
This perk allows workers to unwind after work without breaking the bank. Whether it's sizzling fajitas, juicy burgers, or the restaurant's signature margaritas, employees can indulge in a satisfying dining experience.
Costco
Working at Costco grants employees one free membership annually and a handful of free memberships to give to others.
This benefit helps workers enjoy significant savings on groceries and household items. From pantry staples and cleaning supplies to electronics and home appliances, employees can take advantage of Costco's extensive selection of products.
H&M
Working at H&M includes a 25% employee discount on trendy and fashionable clothing on all H&M brands. This ensures staff can stay stylish without breaking the bank.
Employees can keep their wardrobes up-to-date with the latest fashion trends, from chic dresses to trendy accessories.
Macy's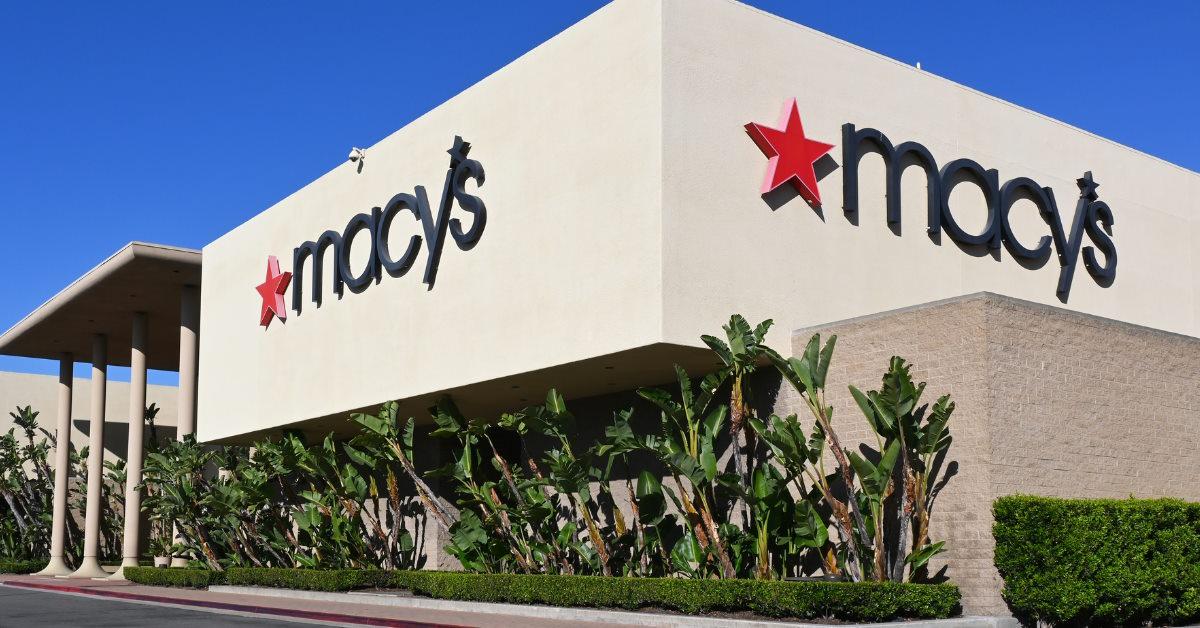 Working at Macy's will net you 20% off of stylish clothing, accessories, and furniture. You'll get the same discount on most cosmetics purchases.
Employees also get 10% off electrics and electronics.
McDonald's
McDonald's employees enjoy a 30% discount on their menu items. This makes it convenient and affordable for them to grab a quick meal during their shifts or outside work hours.
From classic burgers and fries to refreshing beverages and desserts, employees can enjoy their favorite McDonald's items at a discount.
Olive Garden
Olive Garden employees receive meal discounts and access to unlimited soup, salad, and breadsticks for just $1 while working.
Whether indulging in pasta dishes, savoring breadsticks, or enjoying a glass of wine, employees can experience the taste of Italy without overspending.
Join AARP and double your number of interviews within 60 days
Finding a new job is difficult. But join AARP today, and you'll get access to skill-building courses, a free resume review, and AARP's exclusive job board to help you stand out in the competitive job market.
How to become a member today:
Go here, select your free gift, and click "Join Today."
Create your account by answering a few simple questions.
Start using AARP's job search tools!
An AARP membership unlocks resources that could help you land the perfect role. Plus, you'll get access to tools like The AARP Resume Advisor to supercharge your resume, cover letter, and even your LinkedIn profile.
AARP claims they can help double your number of interviews within 60 days, or they'll rewrite your resume for free.
Important: Start your membership by creating an account here and filling in all of the information (do not skip this step!). Doing so will allow you to take up to 25% off your AARP membership, making it just $12 per year with auto-renewal.
Starbucks
Starbucks employees enjoy a 30% discount on beverages, food, and merchandise offerings.
This benefit ensures that coffee lovers can satisfy their caffeine cravings without worrying about the cost.
Target
Target employees receive a 10% team member discount on merchandise as well as a 20% discount on wellness items. This includes everything from clothing and electronics to household essentials.
This benefit allows employees to shop for their needs and wants at discounted rates, making it a one-stop-shop for much of their shopping.
Trader Joe's
Working at Trader Joe's provides employees up to a 20% discount on all grocery items in their stores.
From organic produce to artisanal snacks, employees can enjoy significant savings on Trader Joe's exclusive offerings.
UPS
UPS employees receive discounts of up to 16% off shipping services and various products.
This makes it more convenient and affordable for UPS workers to send packages and mail to loved ones and others.
Walmart
Walmart goes above and beyond to reward its employees with a wide range of discounts on products, including a 10% discount on produce and select merchandise.
This benefit ensures that employees can save on various essentials while shopping at one of the world's largest retailers.
Williams-Sonoma
Working at Williams-Sonoma gives employees access to discounts of up to 40% on high-quality kitchenware and home furnishings.
From premium cookware to stylish home decor, workers can elevate their living spaces at discounted prices.
Bottom line
Employee discounts can significantly enhance job satisfaction and help you boost your bank account through savings on various products and services.
Working at any of the companies on this list can get you amazing discounts. These employers offer the opportunity for a steady paycheck and exclusive ways to save,
National Debt Relief Benefits
No upfront fees
One-on-one evaluation with a debt counseling expert
For people with $7,500 in unsecured debts and up