If you're looking for the best travel credit card that has a huge welcome offer, offers lots of point-earning potential, and makes your points go farther when you redeem them, you'll want to look into Chase and its Ultimate Rewards program.
Earning Ultimate Rewards points
Chase has built a well-deserved reputation for welcome offers that start customers out with a strong bank of points. At the top of the list are the following:
After the welcome bonus, you can still quickly earn points with these credit cards, which offer up to 3X points for every dollar spent in certain categories.
In addition, if you choose to use Chase's cashback cards you can earn a whole bunch of cash back on your purchases, which will be given to you in the form of Chase Ultimate Rewards points. For example:
The Chase Freedom Flex℠ offers 5% cash back on rotating quarterly categories you activate (on up to $1,500 spent) and travel purchased through the Chase Ultimate Rewards portal; 3% cash back on drugstore purchases and dining at restaurants (including takeout and eligible delivery service); and 1% cash back on all other purchases.
The Ink Business Cash® Credit Card earns you 5% cash back on the first $25,000 spent in combined purchases at office supply stores and on internet, cable and phone services each account anniversary year; 2% cash back on the first $25,000 spent in combined purchases at gas stations and restaurants each account anniversary year; and 1% cash back on all other purchases.  
All of that cash back adds up to points you can spend with Chase Ultimate Rewards. And when you go to spend that stash to book travel through Chase Ultimate Rewards, your points can be worth more than a 1:1 match, depending on which card(s) you have.
Here's a look at how far your points can go when you use them to book travel through Chase:
| | | |
| --- | --- | --- |
| Card | Value of 1 point | Value of 100 points |
| Chase Sapphire Reserve® | 1.5 cents/point | 100 points = $1.50 |
| Chase Sapphire Preferred® Card | 1.25 cents/point | 100 points = $1.25 |
| Ink Business Preferred® Credit Card | 1.25 cents/point | 100 points = $1.25 |
| Chase Freedom Rise℠, Chase Freedom Flex℠, Chase Freedom Unlimited®, Ink Business Unlimited® Credit Card, and Ink Business Cash® Credit Card | 1 cent/point | 100 points = $1.00 |
Chase also allows you and/or someone in your household to combine the points you've earned through multiple cards into a single pool. With so many cards that enable you to earn Chase Ultimate Rewards points, having more than one working for you may make good financial sense.
For example, say you have a Chase Sapphire Preferred Card for personal use, and Ink Business Cash Card for your business, and a partner who shops with a Chase Freedom Unlimited. You could combine the points from all three cards into the Chase Ultimate Rewards account for the Sapphire card and be able to book travel at a redemption rate of 1.25 cents/point. So you could easily increase the value of every point you earn with every one of your Chase credit cards.
As you can see, having just one premium card with a higher redemption value can be incredibly valuable when pooling points. Having multiple cards to choose from also maximizes the number of points you earn for every purchase. Many people put together multiple Chase cards to maximize their earnings with something called the Chase Trifecta.
Now that we've got you excited to go out and get those points, it's time to take a world tour of adventures you can have with your Chase Ultimate Rewards.
1. Redeem Chase points for Hawaii
Let's start with one of the most popular vacation destinations out there — Hawaii.
Airfare
Using Chase Ultimate Rewards to visit Hawaii is actually one of the sweet spots for air travel with the help of the Avios currency of one of Chase's travel partners, British Airways.
British Airways has a distance-based award chart, where flights under 3,000 miles currently cost only 12,500 Avios. Because Chase transfers to British Airways 1:1, that means you can fly round trip to Hawaii from many locations on the West Coast for only 25,000 Chase points.
Even though British Airways doesn't fly to Hawaii themselves, they are partners with both American Airlines and Alaska Airlines, who between them have flights to Lihue, Honolulu, Maui, and Kona from Seattle, Portland, Oakland, San Jose, San Diego, Los Angeles, Phoenix, and Sacramento (all of which are under 3,000 flown miles).
To find award availability, use AA.com and look for flights advertised at 22,500 AAdvantage miles
But instead of paying 22,500 miles with AA, just hop on over to BA.com and find the exact same flights for only 12,500 Avios!
If you're not on the West Coast, British Airways won't really be a good choice for redeeming points to Hawaii. Because British Airways has a distance-based chart, it only works well for shorter, direct flights. Instead, your best bet would either be through United (1:1 Chase transfer partner) or finding a reasonable cash flight to book through the Ultimate Rewards portal at 1.5 cents per point.
Accommodations
Hotels and lodging in Hawaii are a bit trickier than flights. Because it's such a popular place, prices for hotels tend to be very expensive. If you can find a good cash price for a hotel or Airbnb, you can use Chase points through the Ultimate Rewards portal to book it. If you're looking at transferring your Chase points to one of Chase's hotel partners, I recommend Hyatt over Marriott or IHG — you'll get more bang for your buck.
For example, the Hyatt Place Waikiki Beach is a Category 3 hotel and "costs" only 12,000 Hyatt points (equaling 12,000 Chase points) per night. There's also a Hyatt Regency hotel for 20,000 points on Waikiki Beach and a Hyatt Regency in Maui that will run you 25,000 points per night.
Best time of year to find award availability
As with many things, the popular travel times, like spring break, are going to be peak times as cash fares go up and award availability dwindles quickly. If you're looking to travel during these busy times (the holidays, Thanksgiving, etc.), you'll want to start checking award availability up to 330 days before you travel to snag a ticket.
Get our Ultimate Guide to Reward Travel and start traveling the world for nearly free!
2. Redeem Chase points for Central and South America
Another best use of Chase points is traveling to Central and South America.
Airfare
British Airways' distance-based chart again shines for travel within South America. Flying on their partner LAN, you can fly up to 650 flown miles for only 4,500 Avios (equaling 4,500 Chase points).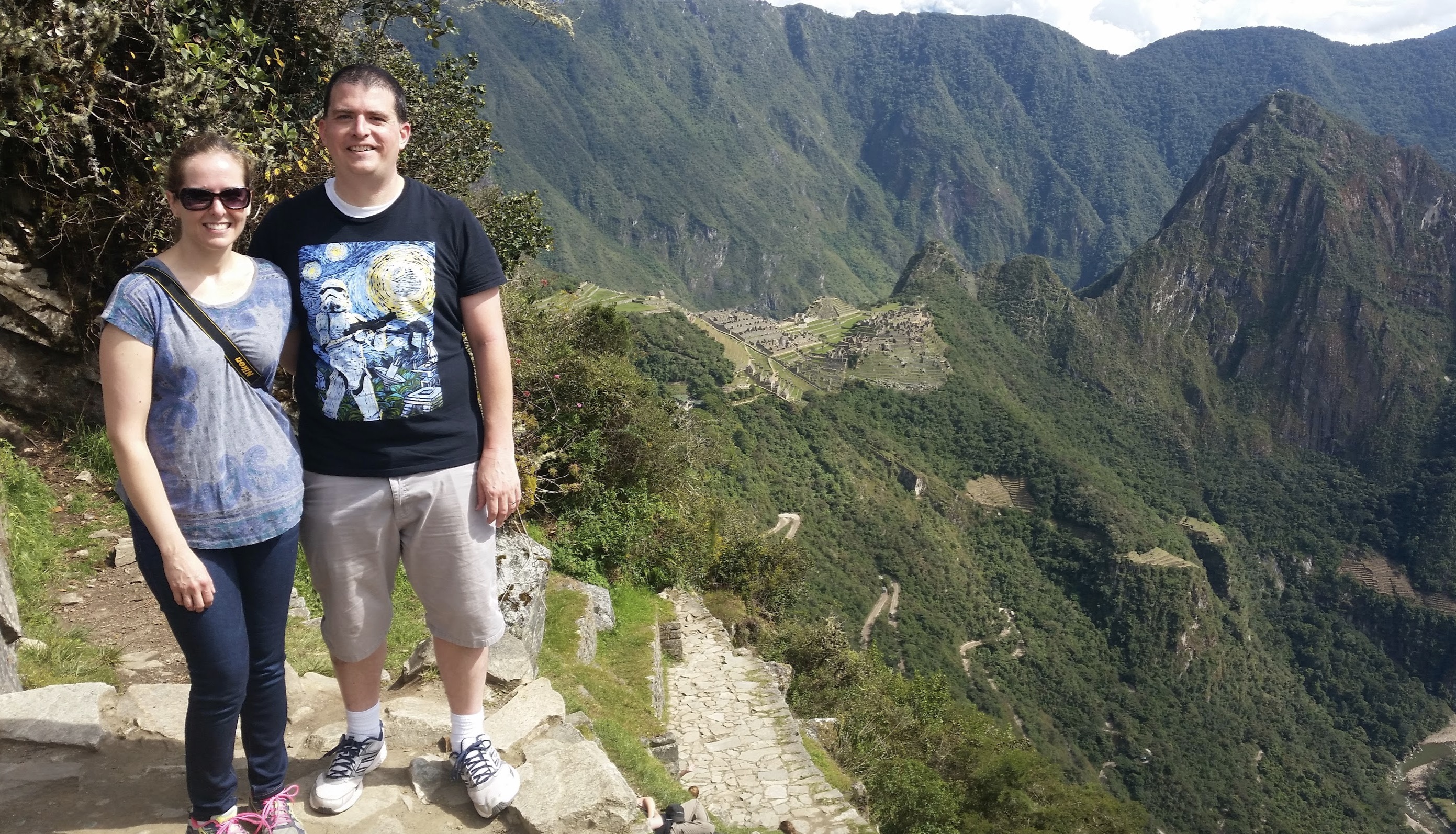 Another sweet spot for using Chase Ultimate Rewards points to transfer to British Airways and visit South America is LAN's flight from New York City (JFK) to Guayaquil, Ecuador (GYE). Since that flight is a mere 2,970 flown miles, that means it costs only 12,500 Avios/Ultimate Rewards points for a one-way in economy or 25,000 for a one-way in business class.
Accommodations
For lodging, the Andaz Papagayo resort in Costa Rica has long been a sweet spot for travelers looking for the best use of Chase points. Unfortunately, the recent Hyatt category changes have bumped it up to 20,000 points per night. Still, with room rates pushing $400 and higher on some nights, you can definitely get some value here.
Best time of year to find award availability
Award availability for economy flights is pretty open year-round to Central and South America using British Airways Avios. For business class, availability is harder to come by, especially during peak travel seasons like summer. Try booking in a shouldering season (my wife and I went in early May, for instance) or when award calendars first open up — usually 330 days before travel.
3. Redeem Chase points for Europe
For folks in the Midwest and East Coast, if you're okay flying economy, it's almost certainly going to be a better use of Chase points to find a cheap cash fare and then redeem for one to 1.5 cents per point instead of transferring 1:1 to an airline partner and using airline miles.
Airfare
If you're using airline miles to book a flight to Europe, you can expect mile costs to start as low as 22,500 miles for one-way flights and 45,000 miles round trip.
Contrast that to the trip I booked for my family to visit Europe this summer. I found a cheap cash fare on TAP Air Portugal from New York City to Barcelona, which includes a three-day stopover in Lisbon. That one-way fare had a cash price of $196. By booking it through the Chase Ultimate Rewards portal with my Chase Sapphire Reserve for 1.5 cents per point, it only cost 13,122 points per ticket — or nearly half of what it would take to book using airline miles. Instant no-brainer.
Check out our Chase Sapphire Reserve card review.
Accommodations
Lodging prices vary widely throughout Europe. For example, you'll be able to pick things up a lot cheaper in Bratislava, Slovakia than in London. Because most hotels in Europe are very strict with their occupancy limits (sometimes charging extra for even a third person), my family often uses vacation rentals such as Airbnb when traveling to Europe.
During a recent stay in Barcelona, we booked 3 nights in an eight-person apartment downtown for $479 out the door. Through the Chase Ultimate Rewards portal with my Chase Sapphire Reserve, that stay cost us 31,900 points. Compare that to the 312 euros or 112,000 Hilton points per night for one room at the Hilton Barcelona and the savings are huge. (Plus, we would have needed two rooms to fit all of us, so it would have been double the cost.)
Best time of year to find award availability
Economy Class award availability to Europe is usually pretty good throughout the year, with the exception of major holidays like Thanksgiving and Christmas. Some airlines, like American Airlines, offer off-peak awards where awards cost less during certain months of the year, which could help you find a good deal to book.
Another good option for using Chase points to Europe can be the monthly award sales for Flying Blue/Air France/KLM. Each month, Flying Blue announces certain North American destinations that go on sale, usually with either a 25% or 50% discount on the typical award cost. That means you can often find one-way flights for 12,500 Flying Blue miles or sometimes business class for 25,000 or 37,500 Flying Blue miles.
Flying Blue transfers from Chase Ultimate Rewards 1:1. The best part is that even though your flight to Europe will go to one of Flying Blue's hubs in either Paris or Amsterdam, you can add connecting flights to just about anywhere in Europe (and parts of Northern Africa) for no additional mileage cost.
4. Redeem Chase points for Asia
If you're wanting to travel from the U.S. to Asia, your best strategies will depend on how you want to fly and what part of Asia you want to visit.
Airfare
If you want to conserve miles and points and are comfortable flying economy, your best bet will likely be to look for a cheap cash fare and redeem your Chase points like cash through the Ultimate Rewards portal. If you're hoping to fly in a premium cabin, then United or Singapore miles can be great options for finding award ticket availability. Both are 1:1 transfer partners from Chase Ultimate Rewards. 
My daughter and I went on a trip recently to Taipei and Beijing to fly on the EVA Air Hello Kitty plane, which can be booked with 80,000 Chase points transferred to United.
Accommodations
You can often find lodging in Asia cheaper than its counterparts in Europe. When my daughter and I traveled to Beijing, we stayed at the Grand Hyatt Beijing and used a free night certificate from the World of Hyatt Business Credit Card, as well as 12,000 Hyatt points per night for the remainder of our trip. In addition to a central location and a nice Regency Executive Club, it had one of the largest hotel swimming pools I've ever seen, which was nice.
Best time of year to find award availability
Economy award availability to Asia is fairly open and easy to find dates. For premium cabin travel, the best times of the year to find award availability are spring, fall, and winter (excluding the holiday season).
5. Redeem Chase points for Australia and New Zealand
For travel down under, it gets trickier to find cheap cash fares, especially if you don't live in Los Angeles or other West Coast gateways that make it easier to find travel options.
Airfare
Finding availability can be limited, but I was recently able to help two friends of mine use rewards to book a trip from Ohio to New Zealand. After looking over the credit cards and rewards they already had, they ended up getting the Chase Sapphire Preferred card and United℠ Explorer Card.
Check out our United Explorer Card review.
There are many strategies for meeting the spending requirements on new credit cards, but in their case, they were able to accomplish this with regular organic spend. After getting the bonus points, they transferred their points to United MileagePlus (1:1 transfer ratio) and used 80,000 miles to book round-trip tickets from Ohio to Auckland on United.
Where redeeming miles really shined is that they were able to take advantage of United's Excursionist Perk to get an extra intra-New Zealand flight for free, so they were able to visit both North and South Island while they were there.
Accommodations
If you're looking to splurge, the Park Hyatt Sydney is a luxury hotel right on the waterfront near the Sydney Opera House. It costs 30,000 Hyatt points per night. No matter which hotel you want to book, it's good to remember that Chase Ultimate Rewards transfer 1:1 to Hyatt, which is generally considered one of the best uses for Chase Ultimate Rewards.
Best time of year to find award availability
Seasons in the Southern Hemisphere are opposite from what they are in the U.S. and other parts of the Northern Hemisphere. That means our summer is their winter and is thus a much more desirable time to visit. Because of this, however, award availability can be trickier to find.
Similar to finding award availability to Central and South America, a good bet is to consider traveling during a shouldering season. February, for instance, has some pretty incredible openings that are easy to find.

Another tip for finding award availability is to consider connecting in Southeast Asia. While it does make the journey a bit longer, if you've got enough Ultimate Rewards to fly business class, consider the ride as part of your vacation! You may also be able to turn your connection in Southeast Asia into a stopover and visit two or more cities on one award ticket.
Bottom line
I hope these destinations inspire you to book a trip using your Chase Ultimate Rewards. There are so many amazing ways to redeem them, but getting out there and seeing the world is typically always at the top of my list. Once you've done it a few times, I'm almost certain you'll feel the same way.
Great for Flexible Travel Rewards
Current Offer
Earn 60,000 bonus points after you spend $4,000 on purchases in the first 3 months from account opening
Rewards Rate
5X points on travel purchased through Chase Ultimate Rewards®; 3X points on dining, select streaming services, and eligible online grocery purchases; 2X points on all other travel purchases, and 1X points per $1 on all other eligible purchases