Cash is still king when it comes to some jobs.
In a handful of positions, you can still get paid in greenbacks instead of a paper check or a direct deposit. This means you can quickly put more money in your wallet so you can spend it right away.
So, if you prefer to get your money instantly, here are jobs that pay in cash.
Join AARP and double your number of interviews within 60 days
Finding a new job is difficult. But join AARP today, and you'll get access to skill-building courses, a free resume review, and AARP's exclusive job board to help you stand out in the competitive job market.
How to become a member today:
Go here, select your free gift, and click "Join Today."
Create your account by answering a few simple questions.
Start using AARP's job search tools!
An AARP membership unlocks resources that could help you land the perfect role. Plus, you'll get access to tools like The AARP Resume Advisor to supercharge your resume, cover letter, and even your LinkedIn profile.
AARP claims they can help double your number of interviews within 60 days, or they'll rewrite your resume for free.
Important: Start your membership by creating an account here and filling in all of the information (do not skip this step!). Doing so will allow you to take up to 25% off your AARP membership, making it just $12 per year with auto-renewal.
Babysitting
Working as a babysitter is a great cash-paying job. This role is in demand for parents who want a night out, need to work, or require someone to stop by and take care of the kids at the last minute.
Look for opportunities on community message boards or local moms' groups on social media platforms, such as Facebook.
Lawn care
Mowing lawns can be a great side hustle or main job during the spring and summer. Homeowners in your neighborhood may need their grass cut or lawns edged.
One issue with this type of work is that you usually need your own equipment. That can be a high cost when you start up.
Snow removal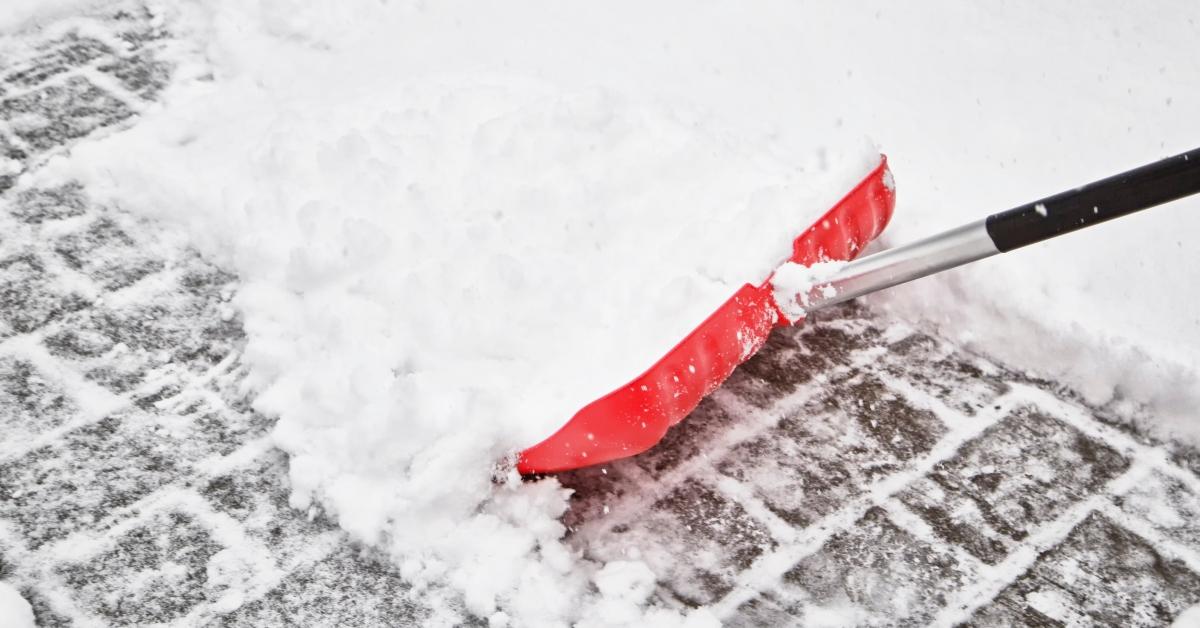 The winter version of lawn care is snow removal. This might be an opportunity depending on where you live and how much snow falls during winter.
And, like lawn care, you may have to sink some cash into upfront costs. A shovel may not cost much, but a snowblower — which speeds up the snow-clearing process — can get expensive.
Earn money online by taking surveys
$40,000 might sound crazy … but with a company called Survey Junkie, it's possible to get your share of it every day by taking their simple surveys.
While it might sound strange, these "market research" surveys are a known way to make extra cash online. Of course, they won't make you rich … but if you have some extra free time, the money you earn could be enough to cover gas, groceries, coffee, and more!
Follow these simple steps to get your share of $40,000:
Take surveys
Repeat daily and get paid!
Sign up here and share your opinion on these companies with simple surveys. Survey Junkie has paid out over $25 million to date.
P.S.: You can cash out with as little as $5 through PayPal or bank transfer, or transfer to gift cards from a number of stores.
Get your share of $40,000 daily by signing up here
Dog walker
Keep the cute canines in your area busy with exercise by becoming a dog walker.
Regular clients will pay you cash daily to give their dogs walks or care for them occasionally.
Pro tip: Dog walking can also be great exercise and perhaps even save you the cost of a gym membership.
Housesitting
Housesitting can take anywhere from a few hours a week to a much more extended period when people are on vacation.
Housesitters check in regularly to make sure home systems are running properly. They also keep an eye out for water issues and other maintenance or repair issues.
Cleaning
Maid services are in demand, especially as more people return to the office and don't have the time to keep things clean at home, and you can set your own schedule. 
You might have to bring your own cleaning supplies, or the homeowner might provide them.
Crafting
Is there a craft you enjoy that can also make you money? Use your skills to create wood toys or knit mittens. Or create art to decorate homes.
You may have to invest some money upfront to cover the cost of materials. If you want to earn cash, you will also have to find a local venue — such as craft fairs or farmers markets — to sell your wares.
Handyperson
Some projects need a specialized tradesman, but a general handyperson can do other to-do list items.
To fill this role, you need to be good at performing basic plumbing, painting, and other everyday tasks.
Reselling
Reselling goods — especially your own clutter — at garage sales and flea markets is a good way to make quick cash online.
Clear out your home and put some cash in your pocket in the process. If you enjoy the experience, look for items to resell at estate sales and thrift stores.
Get out of $10,000 or more in debt
Credit card debt is suffocating. It constantly weighs on your mind and controls every choice you make. You can end up emotionally and even physically drained from it. And even though you make regular payments, it feels like you can never make any progress because of the interest.
National Debt Relief is designed specifically to help you get out of credit card debt faster, without having to make drastic life changes. With National Debt Relief, you could pay off your credit card debt (with potentially way less interest) in one simple monthly payment.
How to get National Debt Relief to pay off your debt: Sign up for a free debt assessment here. (Do not skip this step!) By signing up for a free assessment, National Debt Relief can immediately assist you in paying off your debt, but only if you schedule the assessment.
Tutoring
Perhaps you have particular expertise that you can turn into a tutoring service to help students who may need a boost in their understanding of the topic.
Tutoring is a great option if you want a side hustle to supplement your income in addition to a typical day job. Tutoring hours are usually in the evenings. And you can do the job either in person or online.
Photography
Photography can be a great option if you want to make some cash taking pictures of families or providing photos for professional headshots.
The equipment you need can be expensive, so factor that into your calculations.
Baking
Turn your kitchen into a bakery and sell items such as cupcakes and cookies for cash. You can also take orders for items that may take longer, such as cakes.
Think about different ways to sell your items — such as at farmers markets and craft fairs — where small transactions might make it easier to sell things for cash.
Bartending
One of the best-known cash jobs is working as a bartender. You can earn a small hourly wage but make up for it with plenty of cash tips.
Bartenders usually need some training when it comes to mixing drinks or knowing specific things they must do behind the bar. So, factor in the money you might need for a class.
Personal assistant
Help out clients with things such as scheduling meetings, shopping for items, or picking up dry cleaning.
You can earn cash based on an hourly wage or charge a specific amount per task.
Bottom line
There are plenty of ways to make some extra cash if you just need some spending money or want some greenbacks in your hand quickly.
Some of these opportunities are great ways to supplement your income from your main job.
And if you are successful, perhaps one of these side jobs will eventually replace your main job altogether.
National Debt Relief Benefits
No upfront fees
One-on-one evaluation with a debt counseling expert
For people with $7,500 in unsecured debts and up