Mobile gaming now accounts for 57% of the total gaming revenue worldwide. By the end of 2022, it's projected to reach $29.1 billion in revenue in North America alone.
When you combine those figures with the popularity of basketball, the mobile game Dunk Shot is sure to offer hours of relaxing gameplay with your phone. While it won't make you the next basketball star, it could earn you some extra cash.
Let's look at the Dunk Shot game and some ways to make money while playing it.
What is Dunk Shot?
Dunk Shot is available through Pocket7Games on both the Samsung and iOS app stores. The free game lets players shoot baskets, and as their skills improve, compete against other players for tickets or money.
Pocket7Games is a skills-based platform developed by AviaGames Inc, founded in 2017 by Vickie Yanjuan Chen. The Pocket7Games platform offers over ten unique games in one app — including Dunk Shot — through a single wallet. Players can choose between a menu of casino, puzzle, card, math, brain, and arcade games.
Some games like Dunk Shot are only available on a smartphone, not through a tablet or computer. The AviaGames website says it hosts over 100 million tournaments monthly among all its games and distributes $400 million in prize money in the U.S.
As of June 21, 2022, Pocket7Games has been rated over 66,000 times on the Apple app store and has a score of 4.5 out of 5 stars. You can also find the game on the Samsung app store with more than 3,000 reviews and multiple high ratings.
Pocket7Games is not available on the Google Play store since the store doesn't allow cash-reward apps.
How does Dunk Shot work?
Once you've downloaded the Pocket7Games app, you'll be able to start shooting some hoops. The free version of the game awards you tickets for every game you win, which you trade for prizes. You can also claim daily rewards or bonus cash as you play.
Although you can use tickets to enter cash games, it can take a while to accumulate enough for the cash games entry fees. If you want to speed up the process, there is a pay-to-play option, where you can make in-app purchases to cover the entry fee for these games.
How to play the game
The concept of Dunk Shot is reasonably straightforward. Bounce one of the three basketballs you get per game by repeatedly pressing the screen. The more times you hit the screen, the higher your ball goes. The trick is to hit the screen enough so the ball goes in the basket but not so high that it sails over the backboard or bounces off the rim.
Each basket will earn you various points, depending on the difficulty of your shot and how clean each basket is (e.g., not hitting the backboard or the rim of the basket). Each game lasts three minutes.
Within each game, players race against the shot clock. Each time you make a basket, the shot clock resets, and you lose a point each time the shot clock runs out. The hoops change heights and move from one side of the screen to the other, adding complexity to the game.
If the shot clock runs out on your first ball, you still have access to the next two balls and can keep playing. The game ends when you finish three minutes or run out of balls, whichever comes first. The player with the most points wins. You won't see how your opponent did until after the game is complete and a winner is declared.
Once you get the hang of the game, you can compete against other players for cash or tickets. The free version lets you play for tickets, which won't earn you any money. However, if you play enough, you can spend tickets on prizes or exchange them for bonus cash, which you can use to enter a cash tournament.
Game modes
Tutorial: The tutorial sessions allow players to get a feel for the game and provide basketball shot tips and tricks. Although you can't earn tickets or money from the tutorials, spending some time in this section can help you make that perfect shot and get high scores in other game modes.

Ticket Games: When you're ready, you can start competing against other players for tickets. As you work through the different levels of play, you'll start with the Practice section, move into Steady Hand, and finally Master levels.
Each game mode also has an entry fee potential reward (prize pool) paid in game tickets:
| | | |
| --- | --- | --- |
| Game | Cost to play (tickets) | Prize pool (tickets) |
| Practice | 10 | 10 |
| Steady Hand | 300 | 200 |
| Master | 1,200 | 800 |

Cash Games: There are a variety of levels, ranging from $.60 buy-in on the beginner level with a prize pool of $1, all the way up to Master, which requires $30 to play and offers a $50 prize. Each game pits you against an opponent close to your skill level and Pocket7Games records games to ensure that there's no cheating.
Tournaments: Tournaments allow you to play multiple opponents and offer a chance to start earning some real money. Though tournament winners tend to make the most, there are varying levels of prize money for placing second or in the top four, eight, or sixteen players on the tournament leaderboard.
If you love basketball and have ever considered making money playing video games, Dunk Shot could be a great game for you.
Who can use Dunk Shot?
Dunk Shot is only available on an iPhone, Android, or a Samsung device and can't be played on a tablet, although other Pocket7Games are available for tablets.
Because this is a casino game with potential money stakes, the app is rated for 17+, and you may not be able to play for cash, depending on your state's online gambling laws. Similarly, Pocket7Games is not available on the Google Play Store because it is a cash-reward app, which Google Play doesn't allow.
The app is only available in English and Simplified Chinese, and you must have iOS 12.0 or later to play Dunk Shot on an iPhone. To play for money, you must affirm to Pocket7Games that you are a United States resident, over 18 years old, and live in a state that allows Cash Competitions or online gambling.
Those who reside in the following states are also not able to play Pocket7Games or Dunk Shot for money:
Arizona
Arkansas
Connecticut
Delaware
Louisiana
Montana
South Carolina
South Dakota
Tennessee
Vermont
Puerto Rico
These states also do not allow Cash Competitions:
And these states only allow limited types of tournaments:
If you're looking for a way to make income from a side hustle that isn't game-related, check out our list of the best side hustles to find one that suits you.
How much can you earn with Dunk Shot?
While the amount of money you can earn in Dunk Shot depends on your skills as a player and the opponents you encounter, you could potentially turn video games into a side hustle if you dedicate the time to practice and hone your strategy. Remember that there is no guarantee of winning, and each user plays at their own risk.
To begin earning money as soon as possible, you'll likely need to deposit your own money within the app so that you can participate in the bigger games.
Playing the free version of Dunk Shot will earn you tickets, which you can exchange for a cash bonus and use to gain entry to a cash game. Doing that won't risk any of your own money but will likely take longer than depositing money in the app and using it to enter cash play.
Each level also has a cash entry fee and a prize pool that shows how much you could win.
| | | |
| --- | --- | --- |
| Level | Entry fee | Prize pool |
| Beginner | $0.60 | $1 |
| Intermediate | $3 | $5 |
| Enthusiast | $6 | $10 |
| Master | $30 | $50 |
| Cash Skirmish | $3 | 20 |
How to cash out in Dunk Shot
When you have some winnings, you can cash out by going to the Withdrawal menu section of the app. Note that you may not be able to withdraw all your funds at once, and any bonus cash you earned is only eligible to enter the cash games and can't be withdrawn.
There is also a processing fee when collecting your money: Either $1 per withdrawal for amounts less than $10 or 15% of the total for amounts over $10.
All withdrawal requests undergo a 72-hour case review for fraudulent activities. Once approved, funds can be deposited through PayPal, Visa, Mastercard, debit card, or electronic check. Depending on your bank, it could take another seven days to see the money in your account.
Common questions about Dunk Shot
Is Dunk Shot legit?
Dunk Shot is legit, free to play, and part of a more extensive gaming app called Pocket7Games, which includes various skill-based mobile games. As of June 21, 2022, the app has a 4.5 out of 5 ranking on the Apple App store from over 66,000 ratings.
Can you actually win money on Dunk Shot?
You can earn money with Dunk Shot by playing a basketball game and earning more points than your opponent. You can either play for free and earn tickets you can trade in for prizes, or exchange tickets for bonus cash to enter cash games.
You can also participate in cash-earning games faster by depositing your own money into your game wallet and meeting the entry requirements of the larger games.
How do I withdraw money from Dunk Shot?
You can withdraw your earnings from Dunk Shot by going to the Withdrawal section of the app menu. Choose the balance you want to take out, and hit submit.
Note that any bonus cash you earned is not eligible for withdrawal and must remain in your account. There may also be transaction fees on any money you take out. All transactions are subject to a 72-hour holding period and may take an additional seven days to reach your bank account.
If you make more than $600 in a year across the Pocket7Games platform, you may receive an IRS Form 1099-MISC and will be responsible for paying any applicable tax on your earnings.
How to get started with Dunk Shot
To get started with Dunk Shot, follow these steps:
1. Download the Pocket7Games app from the Apple, Android, or Samsung Galaxy stores. Note that the game is not available on the Google Play Store.

2. Once downloaded, open the app and create an account with your phone number or email address or through a Facebook, Google, or Apple account.

3. Create a user name and select an avatar.
4. Select the game you want to play. Dunk Shot is one of many included in the Pocket7Games app.
5. Enter your account information — including your birthdate — to verify your account.
6. Play a few rounds on the tutorial settings until you get the hang of the controls.
7. When you're ready to move past the tutorial, select a ticket game and start to play. Consider sticking to the ticketed play until you build the skills necessary to win cash games before depositing any money into your wallet.
Other apps to consider
If basketball doesn't really appeal to you, but you'd still like to play games for real money, consider some of these other mobile games.
Pool Payday takes the challenge of a pool game and puts it on your phone. The game has free play options and the ability to earn Z-coins that can be redeemed for prizes or used to compete for cash by entering tournaments or playing one-on-one.
If sports aren't your thing, try Bubble Cash. It's a skills-based game that lets players shoot and pop three or more of the same colored bubbles. The game offers free and paid versions and lets you compete in tournaments against other players to earn cash and prizes.
If card games are more your style, check out Solitaire Cash. This game offers multiple elements of different solitaire games and is a relaxing way to play cards on your phone.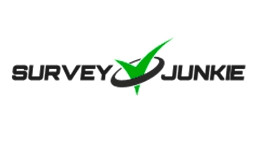 SurveyJunkie Benefits
Over $55,000 paid to members daily
Earn up to $130 a month taking 4 or more surveys daily
$76 million paid out to date
20M+ lifetime members and BBB accreditation