Unfortunately, in today's culture, "budgeting" and "fun" are polar opposites.
After all, when you picture someone on a strict budget, your mind doesn't exactly conjure an image of a skydiver enjoying their 100th jump or a backpacker exploring the wilds of Patagonia.
But here's the good news. No matter what you've learned from pop culture, treating yourself doesn't have to mean spending money.
And keeping money in your bank account doesn't have to mean denying yourself a fun-filled, adventure-seeking life.
Follow these 13 tips to save money and plan for the future without turning your whole lifestyle on its head.
Find free fun
Standard activities, like seeing a movie, going out for dinner, or visiting the nearest theme park, can definitely be fun.
But what are you missing out on by overlooking the dozens of other activities you can do for free in your hometown?
Google a list of the best free events and activities in your area. You'll likely turn up some hidden gems that will enrich your life without detracting from your bank account.
Reduce and rearrange
Tired of your current living space? A little decluttering can go a long way toward freshening up the area.
List your extra stuff on Facebook Marketplace, and you'll have a little more cash, plus a little more space to revamp your home's aesthetic.
Switch out which items you have on shelves, move pictures across the room, and move the couch to give your room more feng shui.
Travel off the beaten path
Popular destinations are popular for a reason, but they are often the most expensive.
If your biggest plans revolve around visiting the world's most commonly seen sites — from the Taj Mahal to pristine Caribbean beaches — you might see your savings dwindle fast.
Consider finding some cheaper, off-the-beaten-path vacation spots where you can choose your own unexpected adventure.
Don't follow the crowd
FOMO is real. It's also really expensive. A Credit Karma study from 2019 found that almost 50% of all millennials spend beyond their means to keep up with their friends.
Instead of spending with the crowd, blaze a new activity trail by proposing alternative opportunities for your friend group — or work on saying no to activities you can't afford.
Grow your own salad bowl
In the market for a new hobby to spice up your day-to-day life? Gardening gets you outside and gives you the chance to watch something grow from the ground up.
It can also expand your palate by introducing you to foods you haven't tried before. Easter egg radishes and organic arugula are much more expensive in stores than they are to grow yourself.
Unless you have a sprawling country farm, you probably won't grow enough to replace everything on your typical shopping list. But you can certainly grow enough to serve yourself several salads throughout the spring and summer.
Also, you might be able to make extra money selling produce at your local farmer's market.
Open an online shop
Maybe gardening isn't the hobby for you — but crocheting, making collages out of sea glass, or gluing button eyes on rocks to make a little rock family could be.
Whatever you do in your spare time, odds are good that someone on the internet will find it interesting (button-eyed rocks included, surprisingly).
Selling online is a solid way to make sure you're making time for your hobbies while earning a little extra cash on the side too.
Switch to vintage
Before you make another brand-new purchase, see if you can find a similar item with a lot more pizzazz (and for a lot less money) at a vintage store instead.
New clothes and furniture might have their place, but a beige sofa from this season's Costco collection can't compare to the personality of the lime green '70s chaise longue you got for $5 at the thrift shop down the street.
Get free stuff through Bing
All jokes about Bing's AI chatbot melting down aside, using Bing as your primary search engine is a great way to earn free stuff.
After you sign up for a free Microsoft Rewards account, you earn points for every Bing search. Those points can be redeemed for everything from Xbox games to Target gift cards.
Reward yourself for meeting goals
The fear of negative financial consequences is enough to get some people to budget, but budgeting based on fear isn't exactly fun for anyone.
Instead, try planning mini-celebrations or rewarding yourself every time you meet a financial goal. Obviously, you don't want your reward to kick off a crisis in your finances, so try to focus on experiences over objects.
Throw yourself a party, take a day off and go hiking, or drive out of the city and see the stars. Then set another goal with another built-in reward and start again.
Try a new recipe instead of a new restaurant
It's tempting to hit up the newest brunch place or swing by a fast food chain for lunch, but eating at home is almost always cheaper than eating out.
Luckily, at-home dining doesn't have to be boring and bland. Sites like Budget Bytes list hundreds of affordable but adventurous meals for aspiring chefs on a budget.
Schedule automatic savings
Most banks let you determine a pre-set amount to move to savings as soon as money arrives in your checking account.
You don't have to move much — after all, having $5 in savings is objectively better than having $0 in savings.
And since the money moves before you even see it, you likely won't feel like you're being deprived of anything.
Budget for your biggest activities
When you know in advance how much your next adventure will cost down to the last penny, you can spend accordingly.
You won't have to take on debt (especially pesky high-interest credit card debt, which can hound you for a lifetime) to pursue your dreams. And the less debt you have, the freer you are to plan more, and even bigger, adventures.
If taking time out of your busy life to sit down and budget sounds boring, that's because it probably will be. But the planning will pay off big time.
And you can keep budgeting interesting by thoroughly researching every aspect of your upcoming activity. You might find a cheaper but more exciting opportunity you wouldn't have encountered otherwise.
Enjoy your next staycation
You don't have to leave home to enjoy life. Instead of immediately spending your tax return on your next adventure to a far-off destination, pocket the cash and switch things up by vacationing at home.
Set up a tent in the living room and roast marshmallows over your stove, or build a blanket fort strung with fairy lights to make a cozy reading den.
Believe it or not, you really can have just as much fun at home as you would elsewhere — and you'll save a good chunk of cash as well.
Bottom line
You'd be forgiven for thinking living on a budget means sacrificing all the things that bring you joy in life.
But now you've read our list, which means you're ready to start living your dream life and get ahead financially.
These tips will hopefully add fun to your life, not take it away — in no small part because saving money sets you up for a lifetime of adventure that will last long after retirement.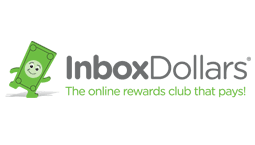 Inbox Dollars Benefits
Get a $5 bonus when you register with your email
You could earn money by taking surveys or making online searches
Over $80 million paid to members so far - how much can you earn?