Reading books can be an enriching and fun way to spend your time, but you might be surprised to learn it could also lead to a new income stream. There are a variety of ways to get paid for reading, including writing book reviews, proofreading drafts, and narrating audiobooks.
Publishers Weekly, for example, hires book review writers on a freelance basis. ACX is on the lookout for narrators to record audiobooks. If you're a bibliophile interested in turning your passion for reading into a side hustle, read on to learn all the ways you could read books for money.
1. Become an audiobook narrator
If you enjoy reading aloud, you could find gigs as an audiobook narrator. Relevant experience, such as voice acting, acting in plays, or hosting a radio show or podcast, could help you snag audiobook gigs.
One place to find voice actor and audio narration jobs is Audible's ACX.com, a site that produces audiobooks for Audible, Amazon, and iTunes. ACX has hundreds of titles open for auditions. Alternatively, you could offer freelance narration services or apply to jobs on a marketplace such as Upwork, or go through another audiobook voiceover artist site, such as Findaway Voices.
Audiobook narration can be a good way to work from home and make money online, but some gigs may require you to go into a studio. As for how you'll get paid, you might receive a one-off payment or a share of the audiobook royalties depending on your agreement with the company.
2. Become a professional proofreader
If you're skilled at grammar, syntax, punctuation, and spelling, consider working as a proofreader. Proofreading is an important part of the publishing process, and books may go through several rounds of proofreading before getting published.
You might proofread for a self-published author or find gigs from an established publishing company. You could also offer your proofreading services through a freelance marketplace such as Upwork or Freelancer.com.
3. Become a book influencer
If you're looking to read books for money, you could take matters into your own hands by becoming a book influencer. Create your own channel on YouTube, TikTok, Instagram, or another platform, or become a blogger to review and recommend books.
If you become an affiliate for Amazon or other booksellers, you could make a commission every time someone clicks on your affiliate link and buys a book. The more followers you have, the more money you could make online.
4. Become a book reviewer
There are a variety of companies looking for book reviews in English or Spanish. These companies will pay you to read a book and provide book summaries, analysis, or review of the work. Reviews might range from a short synopsis to more in-depth literary criticism.
Some book review gigs are more entry-level, while others will require a resume and experience in the field. If you're interested in getting paid to write book reviews, read on for a list of companies that let you read books for money.
Companies that will pay you to read books
If you're looking to get paid to read books, these companies are worth exploring.
U.S. Review of Books
The U.S. Review of Books sends out a monthly newsletter of book reviews to more than 21,000 subscribers. This company says it provides "Professional Reviews for the People" and looks for 250- to 300-word reviews that contain a plot summary and other insights. You might include quotes from the book, share information on the author, or compare the book to similar titles.
You can apply to become a book reviewer by emailing editor@theUSreview.com with your resume, sample work, and at least two professional references. If you get hired, you can submit your preferences for book titles and will get paid on a monthly basis.
Publishers Weekly
Known by some as "the bible of the book business," Publishers Weekly is a weekly news magazine that features articles and news on the international book publishing business. It also publishes more than 8,500 pre-publication book reviews every year.
Publishers Weekly hires freelance writers to write reviews of both traditionally published and self-published works. It publishes reviews of books in a variety of categories, including:
Fiction
Self-help
Children's books
Memoirs
If you write for Publishers Weekly, you may also get hired to write anonymous book reviews for BookLife, Publishers Weekly's online publication that promotes indie authors.
Publishers Weekly pays $25 per review. To apply, send your resume and a 200-word sample review of a recently published book to reviewers@publishersweekly.com.
Booklist Publications
Part of the American Library Association, Booklist provides reviews to school and public library workers to guide its purchasing decisions. According to Booklist, its reviews are "the haiku of book reviewing" as they're "brief but impactful."
It looks for 150- to 175-word book reviews that provide content, a brief synopsis, and a suggestion for the ideal audience. Reviewers are also expected to suggest "readalikes," or similar books that readers might enjoy.
You don't need a library degree to become a reviewer, but you should be familiar with books and libraries. Before applying, you can read through Booklist's expectations and watch a one-hour informational webinar.
If you decide to move forward, you can submit your application on the Booklist website. Booklist pays $15 per review.
Kirkus
Kirkus Media reviews books in a variety of genres. It looks for experienced reviewers to write reviews of English- and Spanish-language titles for Kirkus Indie, its platform for self-published authors.
Books are all of different lengths and might be in digital, hardcover, or paperback format. You're expected to send a review of about 350 words two weeks after receiving an assignment.
If you're interested in applying to write Kirkus reviews, you'll need to email the Kirkus Indie Editor with your resume, writing samples, and specialties. That's currently David Rapp at drapp@kirkus.com.
BookBrowse
BookBrowse has provided reviews of contemporary fiction and non-fiction for since 1997. With the tagline, "Your guide to exceptional books," BookBrowse hires reviewers to write reviews of 300 words or longer.
If you are hired, expect to receive about one assignment per month with "modest payment" (it doesn't say what qualifies as modest). You can apply online and will be asked to provide high-quality sample reviews.
Online Book Club
Online Book Club is another option if you're looking to make money reading books. It sends reviewers a free copy of a book and pays between $5 and $60 for an honest review. You can kick off the application process by sharing your email on the Online Book Club website.
Women's Review of Books
Published by the Wellesley Centers for Women in partnership with Old City Publishing, the Women's Review of Books has been a leading feminist book review publication since 1983. It reviews scholarship, fiction, graphic novels, poetry, and memoirs, generally written by women and edited by a "feminist author," Jennifer Baumgardner.
If you're interested in writing reviews for the Women's Review of Books, contact the publication at info@oldcitypublishing.com.
BookWritten
Founded by Pradeep Kumar, BookWritten is a platform that shares reviews and resources on books, literature, poetry, and more. Its blog has a variety of resources for aspiring book reviewers, including a guide on how to write a great book review.
If you're interested in writing reviews for the site, contact praddep@bookwritten.com.
FAQ
How do I get paid to read books out loud?
One website that pays you to read books out loud is ACX, a marketplace that connects authors, agents, and publishers with narrators. ACX also sells audiobooks to Audible, Amazon, and iTunes. You might also promote your audiobook narration services on a freelance marketplace such as Upwork or Fiverr.
How much money can I earn by reading?
The amount of money you could earn by reading will vary by position. Book reviewers may get paid around $5 to $60 per review, whereas audiobook narrators could make anywhere from $10 to $500 per finished hour, depending on their level of experience. If you become a book influencer and gain some level of success, you could potentially earn hundreds or even thousands of dollars every month, depending on the size of your audience and success of your content.
What is a job that pays you to read books?
Some jobs that pay you to read books include book reviewer, book proofreader, and audiobook narrator. If you're a charismatic book reader, you could also become a book influencer and make money through affiliate commissions after building your own audience on your blog, TikTok, YouTube channel, Instagram account, or other platform.
Other popular side hustles to consider
Learn More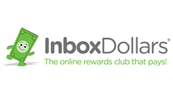 Earn Cash By Going Online
Learn More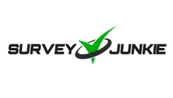 Earn Cash Taking Surveys
Join a community of 20M+ lifetime members who have been paid $76 million to date.
Sign up today
Bottom line
If you're a book lover and avid reader, you could turn your passion for reading into a fun side hustle. There are a variety of publications that will pay you to write book reviews, as well as other options for making money with books.
You could work as an audiobook narrator to earn some extra money, or you could create your own social media or online platform to review your favorite reads and earn money from affiliate commissions.
Although you probably won't strike it rich by writing book reviews full time, you could earn a few extra hundred dollars per month while doing something you enjoy. For additional money-making ideas, check out our list of the best side hustles you could start today.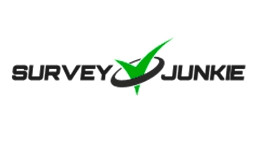 SurveyJunkie Benefits
Over $55,000 paid to members daily
Earn up to $130 a month taking 4 or more surveys daily
$76 million paid out to date
20M+ lifetime members and BBB accreditation