If you're a book lover who may enjoy reading a book a week or more, you should consider making your hobby a side hustle.
You may not have realized it, but there are plenty of ways that you can earn extra money with a side hustle that can turn your hobby into a money-making venture.
Check out a few potential side hustles if you're trying to pay down debt or want to add some cash to your bank account while continuing to pursue your passion of reading.
Audiobook narrator
Audiobooks are a popular option for readers who want to listen to a book while driving, on a daily walk, or doing weekend chores around the house.
Not every book is narrated by a famous actor or author. You could become a narrator for audiobooks working with authors who want to create audio versions of their print books. 
Check out options for recording audiobooks including the equipment you may need and how much you can charge to read books for cash as a side hustle.
Book reviewer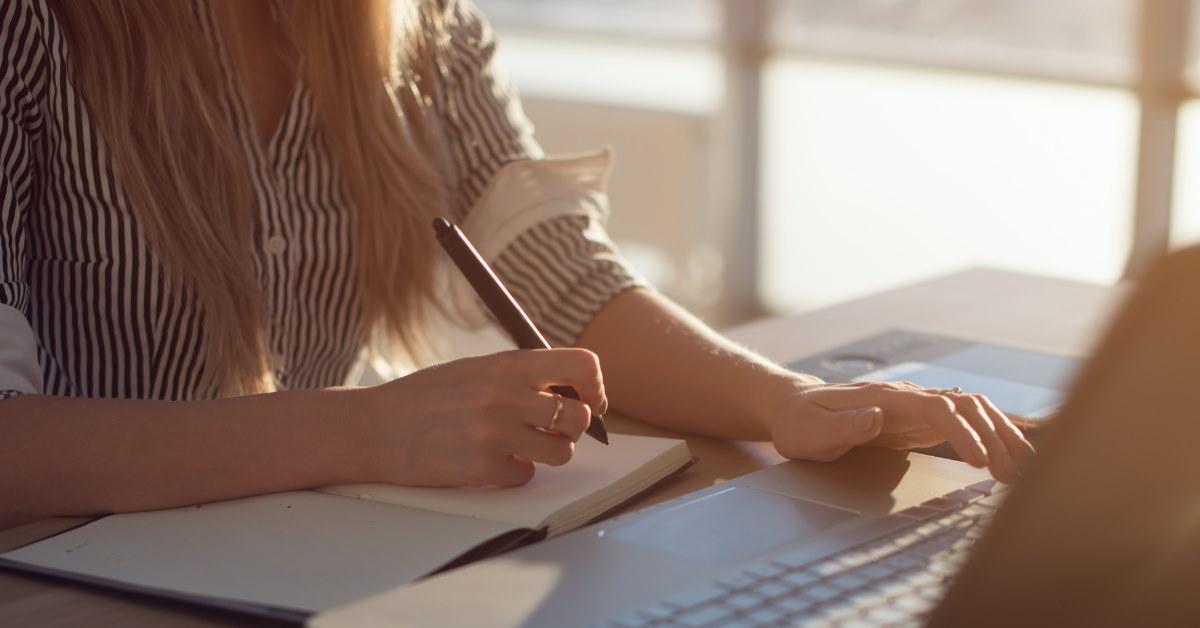 If you're already reading books, why not make some money telling other people what you think about those books?
Book reviewers can work on a freelance basis for websites or magazines that review books, such as Kirkus Media or Publishers Weekly. Or you could start your own review site or newsletter to publish your reviews. 
In that case, you may want to focus on a particular genre or subject in order to attract specific readers.
Newsletter publisher
Take your love to the next step with a newsletter to tell other book readers about the latest book news or reviews for books they may be interested in.
You can also charge authors to be featured in your newsletters to your subscribers as a way to earn extra cash as part of your side hustle.
Marketer
If you work in marketing or advertising for your day job, you may be able to use your skills as a side hustle to reach book lovers with different ads and other promotions for books.
Authors may hire you to set up ads on social media sites like Facebook. You could also design a marketing plan for a book launch for an author or publishing company that would prefer a marketer who does the work as a side hustle instead of hiring a full-time employee.
Book club
Create a book club in person or online and charge a fee for book club members to have access to weekly or monthly discussions about different book choices. 
You can also offer your services as a book club curator to help other book clubs find different books or set up a schedule with particular books to read.
Book clubs also may need notes, questions, or discussion topic ideas to keep things rolling at their book club meetings. So think about creating book club study guides that you can sell to clubs.
Graphic design
Authors need graphics for all kinds of items from advertisements and social media to promotional items like bookmarks and stickers.
You can also offer your design services for book covers for self-publishing authors. You may also be able to produce more elaborate designs or illustrations for children's books.
Podcaster
Podcasts may be a great way to talk about books while also making money. You can interview authors or review books with friends and promote your podcast to other book lovers who may be interested in your content.
To make money from a book podcast, you'll want to solicit advertising, especially as you build the number of listeners who are interested in your content. Or you could find a sponsor for your podcast.
Proofread
There are a number of steps in book publishing, including editing, fact-checking, and proofreading. To get a side gig as a proofreader, you could contact publishing houses for freelance work or advertise your skills to authors who are self-publishing their books.
Proofreaders are responsible for making sure a manuscript is free from typographical, grammatical, spelling, punctuation, and other errors. You can charge authors by the number of words you are reading or by the book project.
E-book formatting
Self-published authors and traditionally published authors may be willing to pay extra money to have their books properly formatted for e-book publishing.
You may need to learn how to format books using specific software to add graphics and photos or perhaps just make sure chapter titles are correct and the typeface looks right in a final e-book form for readers.
Tutor
Share your love for books with others by becoming a literature or literary tutor.
You can choose to work with clients in person or through video conferences. Working with students, you may teach them how to analyze literature, explore different topics of a book, or increase their reading comprehension.
Library staff member
Libraries may be a great place to get a side hustle job where you can be surrounded by books.
You can work on nights or weekends restocking shelves, helping librarians check in materials, creating materials to hand out about library events, or heading up story hours by reading books to younger library patrons.
Crafter
Do you have books that are just collecting dust now that you've read them? Or perhaps pages have been ripped out or a book has been beaten up.
Give your books a new life by using them for crafts. Cover small wood furniture pieces with book pages and sell them to book lovers. Fold pages or cut them to create unique shapes like jewelry or bouquets for book readers who want their love of books reflected in a wedding bouquet.
Blogger
A blog is a website devoted to a specific topic, usually. You could create a blog where you talk about books. 
Book lovers may learn about books that are due to be published a month or so in advance, unusual books that they may not know about and would enjoy, or attend author readings and review them.
You can charge authors, publishers, and even other book side hustlers for advertising space to get their books or other talents out there for readers and other authors to find.
Influencer
Are you comfortable using social media? Perhaps a side hustle as a book influencer could make you some extra cash.
You can create accounts on sites like Instagram, TikTok, Twitter, and other social media sites where you can promote books for authors. 
You might also earn free books and cash by promoting certain books, depending on how many followers you're able to attract to your content.
Writer
Do you have a dream to go from book reader to book author? Then see if you can make that a successful side hustle. Book authors can try to get publishing deals with traditional book publishers or they can do it on their own as self-published authors.
As with any business start-up, it's a good idea to do some research before you write your first book to understand the market. 
What is your story going to be about? How is it different from other popular books in that genre? Do you want to self-publish or try to find a publishing house that will publish your book? Who knows — you could be the next Stephenie Meyer.
Bottom line
You can add to your savings or stop living paycheck to paycheck with a side hustle, and doing something you love may make it an easy task.
So if you're a book lover, find ways that can make your hobby earn some extra cash for you while you enjoy reading books.