Have a good credit score but not exactly sure how it stacks up? You're not the only one. Your credit score is, after all, a number that lives within a range — meaning it's entirely relative. And although you might be pretty good about frequently checking your credit score, this number is also incredibly volatile. It can change overnight, even when you do something as simple as opening or closing an account, or paying off a portion of your student debt.
According to a recent study by Experian, the average FICO score in the U.S. is currently hovering around 703 — which is considered to be a pretty good score. But don't worry if yours doesn't quite compare. The study also found that the highest credit scores were mostly held by higher age groups, with Americans between the ages of 50 to 59 having scores around 706. For those in their 20s and 30s, average scores were found to be a bit lower (between 662 and 673).
So how does your credit score compare and how can you improve it? Keep reading to find out.
What's the highest credit score possible?
There are two main credit scoring models that determine your credit score. One is run by FICO and the other by Vantage (also called a VantageScore). Although these scores are used for the same purpose — by lenders and banks to determine your creditworthiness, they've historically operated on a slightly different scale.
After years of Vantage running on a 501 to 990 scale, the latest versions have adopted the FICO base range of 300 to 850. And although FICO also offers industry-specific scores (meaning they can report more specifically on your creditworthiness as it relates to taking out a certain type of loan, like an auto loan), these generally aren't the scores people refer to when talking about a credit score. So although your industry-specific FICO score can fall anywhere between 250 and 900, the true "highest credit score" is capped at 850, which is the current base max set by both Vantage and FICO.
Credit score ranges: How does your credit stack up?
Now that you know what the max credit scores look like, it's time to figure out how yours compares. According to Experian, within the 300 to 850 range used by both FICO and Vantage, a good score is generally seen as one that's above or equal to 670 (for FICO) and 700 (for VantageScore).


Range
Category
FICO Score
300-579
Very poor
580-660
Fair
670-739
Good
740-799
Very good
800-850
Exceptional


Range
Category
VantageScore
300-499
Very poor
500-600
Poor
601-660
Fair
661-780
Good
781-850
Excellent
As you can see from the charts, very good credit scores start at roughly 740 (for FICO) with both scoring models showing that the best scores tend to be those that approach the 800 range. Anything under 700 could generally be improved. If your score falls within the 300-670 range, which is considered low on both scales, then you should take the time to improve it before applying for any new loans or credit cards. Why? Because you'll probably get a better deal if you do.
3 tips to raise your credit score
If all this talk of credit scores has you realizing that yours might need a little help, you're in luck. Here are our top three tips that will help you boost your credit score fast.
Pay off your debts! One of the fastest ways to boost a credit score is to improve your credit utilization ratio, which is how much of your available credit line you're actually using. Get it down to 30% or less and you should see your credit score improve.
Check your credit report for errors. Credit bureaus aren't perfect, and mistakes do happen. If, after reviewing your credit report, you seem to think something is wrong, follow these steps to get it corrected.
Keep old credit cards open. Even if you're not using them, closing credit cards can actually lower your score. So if you have a stack of them you want to stop using, just put them in a drawer and forget about them rather than closing the accounts.
The final word on boosting your credit score
Improving your credit score is an important part of maintaining your financial well-being, as is learning how to manage your money. There are all sorts of perks to having a higher credit score, like becoming eligible for better credit cards or qualifying for lower interest rates on a loan. Ultimately, having a higher credit score can save you a lot of money whenever you decide to borrow money for a mortgage or auto loan — meaning it's a worthy financial goal to start tackling sooner rather than later.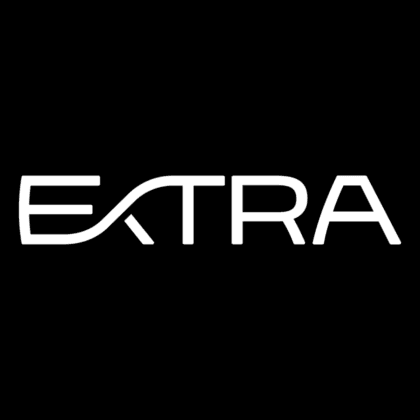 Extra App Benefits
Build your credit history every time you spend money
Works with your existing bank account
Earn up to 1% in points for rideshares, coffees, phone bills, and more