People love Kroger and Albertsons because the stores' selections and low prices make it easy to save on everyday groceries.
However, the two chains have proposed a merger, resulting in complications that could mean your local store getting a makeover.
Find out what's going on and if your local Kroger or Albertsons could be affected.
Get a protection plan on all your appliances
Did you know if your air conditioner stops working, your homeowner's insurance won't cover it? Same with plumbing, electrical issues, appliances, and more.
Whether or not you're a new homeowner, a home warranty from Choice Home Warranty could pick up the slack where insurance falls short and protect you against surprise expenses. If a covered system in your home breaks, you can call their hotline 24/7 to get it repaired.
For a limited time, you can get your first month free with a Single Payment home warranty plan.
SPONSORED
What's happening to my store?
Kroger and Albertsons are trying to get final approval for a merger, but there are some changes they need to make first.
The two chains have agreed to offload more than 400 of their stores as well as other assets to comply with trade regulations so the federal government can approve the merger.
Kroger and Albertsons recently agreed to sell these stores to C&S; Wholesale Grocers, a major grocery wholesaler that owns Piggly Wiggly stores. Your local Kroger or Albertsons could be part of this sale.
Arizona
Arizona has Albertsons locations that are expected to change hands as part of the deal with C&S Wholesale Grocers.
The company expects to close 24 of its locations in the state. However, it hasn't announced which specific locations will be affected.
Arkansas
Your local Arkansas grocery store may fall under a new owner, depending on whether Albertsons owns your current store.
The company plans to sell 14 locations to C&S Wholesale Grocers to get approval for its merger with Kroger.
---
SPONSORED
Stop overpaying when you shop online
Shopping online has its perks. It's super convenient, but it can be time consuming to find the best deals. Instead of hunting for coupon codes (that don't always work!) and opening tons of browser tabs comparing prices, you can try Capital One Shopping.
Capital One Shopping makes saving money effortless. Just add the browser extension and when you check out, it'll scour the internet for coupon codes to help you save cash. And before you check out at 25+ major retailers, Capital One Shopping will notify you with a friendly pop-up if the item you're buying is available cheaper somewhere else.
Capital One Shopping is free to use and won't show you ads. Add it today and stop overpaying! 1
California
There will be 66 Albertsons and Kroger stores in this potential deal with C&S Wholesale Grocers, making it the second-most state with several stores affected.
Both retailers have a large presence in California, with Kroger owning 307 locations, mostly in southern California. Albertsons has an additional 124 locations there, far more than its second-place Texas with 44 locations.
Colorado
Colorado is one of several states with only Albertsons locations affected by this potential sale.
There are 52 Albertsons locations in the Mile High State that could be affected if this proposed sale goes through.
Only two of those locations are Albertsons branded, while others in its portfolio include King Soopers, City Market, and Safeway stores in Colorado.
Idaho
Idaho is the third-highest state for Albertsons locations, with 39 stores, which could be a factor in its store closings.
The state is set to lose 13 stores as part of the potential sale of stores and other assets to C&S Wholesale Grocers as part of the merger.
Illinois
Illinois is the only state on this list selling just Kroger locations.
The proposal includes 14 Krogers locations in the state, which has 104 locations, with most of them in the Chicago area.
Montana, Utah, and Wyoming
The western states of Montana, Utah, and Wyoming will see 12 Albertsons-owned locations transferred due to the company's merger with Kroger.
Albertsons currently has 30 locations in Montana, 10 in Wyoming, and two in Utah.
Nevada
In Nevada, expect to see 15 Albertsons locations change hands as part of this potential acquisition.
The company has 35 branded Albertsons locations in the state, including 27 in Las Vegas. It also has a store in Boulder City, Elko, North Las Vegas, Pahrump, and four in Henderson.
---
SPONSORED
Earn 2% cash rewards at grocery stores and Costco
The Wells Fargo Active Cash ® Card (Rates and fees) is a powerful rewards card that allows you to earn unlimited 2% cash rewards on purchases — including on groceries, even at warehouse stores like Costco.

New cardholders can also earn a one-time cash rewards bonus — $200 cash rewards bonus after spending $500 in purchases in the first 3 months!
If you're looking for a powerful rewards card that offers an extended intro APR period, look no further, the Wells Fargo Active Cash ® Card checks that box too!
This card also offers an intro APR of 0% for 15 months from account opening on purchases and qualifying balance transfers (then 20.24%, 25.24%, or 29.99% Variable). Which is great for someone who wants a break from high interest rates, while still earning rewards.
The best part? There's no annual fee .
Click here to apply for the Wells Fargo Active Cash ® Card now.
New Mexico
New Mexico could see the transfer of 12 Albertsons-owned stores as part of the potential sale to C&S Wholesale Grocers.
The state has Albertsons-branded stores and locations under the company's Market Street stores.
Oregon
Oregon is another state that will see a reduction in both Kroger and Albertsons locations.
The stores will get rid of 49 Krogers and Albertsons locations. Krogers has 56 retail stores in Oregon, while there are 25 stores under the Albertsons name in the state.
The Oregonian identified roughly 33 stores owned by Kroger or Albertsons within a mile of another store, which may be one reason for the reduction in locations.
Texas and Louisiana
The southern region of Texas and Louisiana could be shrinking when it comes to the number of Albertsons in their states.
The company announced that there would be 28 Albertsons stores included in the sale to C&S Wholesale Grocers. Texas is Albertsons' second-biggest state, with 44 Albertsons locations.
Washington
The state of Washington will see the biggest change under this agreement, with 104 stores being sold by Kroger and Albertsons.
Kroger, which is headquartered in Cincinnati, currently has 117 locations in Washington state, while Albertsons has 16 locations there.
Washington, D.C., Maryland, and Virginia
Washington, D.C., and its surrounding states (also known as the DMV) will see the transfer of 10 Harris Teeter stores as part of the sale to C&S Wholesale Grocers.
Harris Teeter is part of a subsidiary owned by Kroger, which is why these locations are included in the sale.
Bottom line
Your local grocery store may change hands or names, but that doesn't mean you have to change your shopping habits just to keep more money in your bank account. 
Check with customer service if your store is affected by this change and ask about loyalty programs, which could help you save money shopping when you sign up.
Lucrative, Flat-Rate Cash Rewards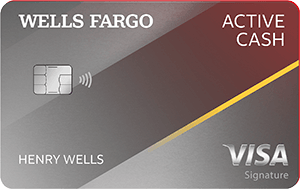 5.0
FinanceBuzz writers and editors score cards based on a number of objective features as well as our expert editorial assessment. Our partners do not influence how we rate products.
Current Offer
$200 cash rewards bonus after spending $500 in purchases in the first 3 months
Rewards Rate
Earn 2% cash rewards on purchases