To find the most affordable airports for rideshares, our team requested Uber and Lyft rides from every major airport in the U.S. to each city's most popular tourist area. With this data, we were able to find the cities where passengers can expect to pay the highest prices, and where each rideshare service (Uber or Lyft) offers the most cost savings.
Any rideshare customer knows that getting from the airport to a city center can be costly. But prices vary depending on how far out the airport is, the market price for rideshares in the city itself, and even the time of day.
Key findings
On average across the U.S., rideshares from airports into major cities cost $30.48.
Lyft and Uber cost about the same ($30.60 vs. $30.36), though costs vary significantly between the two services in some cities.
Most expensive airports:

Overall: JFK International (NYC) has the most expensive rides into the city of any airport in the U.S. ($79.96).
Per mile driven: San Diego International has the most expensive Uber/Lyft rides when factoring in the distance to its city center ($7.56 per mile)
Airports with the most and least expensive rideshares
Rideshares tend to cost more or less in different cities due to things like demand, tolls and fees, and other factors that are outside of the rider's control. At the same time, rider needs, such as ride distance, also influence final costs. So, are rideshares just more expensive in some locations, or does distance make them cost more?
Overall cost
No matter which rideshare you choose, getting a ride from a New York City area airport will cost you. Three of the five most expensive rideshare rides, including the two most expensive overall, are from NYC area airports.
JFK is the most expensive in the nation, with an average cost of $79.96 for the 17.3 mile trip into Manhattan. Newark is second at $65.96 (16.6 miles), while LaGuardia is fourth at $51.96 (8.6 miles). The other most expensive rides in the country are from Seattle-Tacoma International Airport to the famed Pike Place Market ($59.38, 8.6 miles) and Chicago O'Hare International Airport to Millennium Park ($47.47, 19.7 miles).
The most affordable airport ride is found at San José Mineta International Airport in San Jose, California. The 4.4 mile ride from the airport to the city's Plaza de Cesar Chavez costs just $15.21 on average. On the other end of the country, the ride from Ronald Reagan Washington National Airport, in the nation's capital, to the National Mall (3.3 miles) is the second-least expensive with an average cost of $15.47.
Airport rideshare costs per mile
Of course, cities with airports that are farther away from city centers and top tourist attractions will cost more. Cities with airports located near major points of interest generally cost less. To account for these discrepancies, we also calculated rideshare costs from each airport on a per-mile basis.
Despite being just 2.9 miles away, it costs $22.45 on average to get an Uber or Lyft ride from San Diego International Airport to the city's famed Gaslamp Quarter. This equates to $7.74 per mile, the most expensive per-mile ride of any airport.
Only one other trip is within a dollar of SD's per-mile cost. The three-mile trip from Harry Reid International Airport to the Las Vegas Strip costs $7.14 per mile. The ride from LaGuardia to Times Square costs $6.04 per mile on average, making it the third most expensive in the country. No other airport ride in the country costs even $5 per mile.
The 13.3 mile trip from Indianapolis International Airport to downtown Indianapolis' Indiana Convention Center is the least expensive ride. It costs just $1.58 per mile on average. Going from Raleigh-Durham International Airport to Moore Square in downtown Raleigh is just a few cents more expensive, at $1.60 per mile, while a trip from Houston's George Bush Intercontinental Airport to the city's Discovery Green park costs just $1.63 per mile, the third-lowest total of any airport.
Differences between Uber and Lyft in different cities
Differences in pricing systems and rider availability between Uber and Lyft mean that a rider requesting an identical trip on both apps will almost always need to pay different fares. In fact, only one airport (Tampa International) had exactly the same cost on both services. So are you better off taking Uber or Lyft in your city? We compiled lists of each to help riders determine which app to use at each airport.
Cities where Uber is cheaper
Uber is the more affordable option at 21 of the airports evaluated, including 10 where users can save at least $3. The biggest savings are for rides originating at JFK International in New York, as rides from that airport to Times Square cost $13.98 less for Uber riders compared to Lyft.
Uber users can save $11.03 on rides from Dallas/Fort Worth International Airport, the second-biggest savings of any airport. Beyond those two, there are five more airports where there is a price difference of at least five dollars in favor of Uber.
Cities where Lyft is cheaper
Lyft is the more affordable option for airline passengers flying into 23 different major airports, including 11 with savings of at least $3. The airport where using Lyft saved the most money was at Denver International Airport, where a Lyft ride was $12.05 cheaper than an Uber to the same destination in downtown Colorado.
Chicago O'Hare International Airport is the only other airport where using Lyft resulted in a savings of more than $10, as a ride from that airport to Millennium Park is $10.95 less expensive than using an Uber. In addition to those two, there were four more airports where Lyft was at least $5 less expensive than Uber.
The full data
Airport
City
Destination in city
Trip length (miles)
Uber cost
Lyft cost
Average trip cost
John F. Kennedy International Airport (JFK)
New York, NY
Times Square
17.3
$72.97
$86.95
$79.96
Newark Liberty International Airport (EWR)
Newark, NJ
Times Square
16.6
$68.99
$62.93
$65.96
Seattle-Tacoma International Airport (SEA)
Seattle, WA
Pike Place Market
13.8
$58.99
$59.77
$59.38
LaGuardia Airport (LGA)
New York, NY
Times Square
8.6
$47.95
$55.97
$51.96
Chicago O'Hare International Airport (ORD)
Chicago, IL
Millennium Park
19.7
$52.94
$41.99
$47.47
Dulles International Airport (IAD)
Washington, D.C.
National Mall
25.3
$41.95
$43.99
$42.97
Denver International Airport (DEN)
Denver, CO
Denver Union Station
24.5
$47.97
$35.92
$41.95
Detroit Metro Airport (DTW)
Detroit, MI
Campus Martius Park
20.9
$37.91
$41.79
$39.85
Louis Armstrong New Orleans International Airport (MSY)
New Orleans, LA
Bourbon Street
16.3
$38.90
$40.71
$39.81
San Francisco International Airport (SFO)
San Francisco, CA
Union Square
14.5
$40.98
$37.92
$39.45
Kansas City International Airport (MCI)
Kansas City, MO
Power & Light District
19.6
$34.91
$40.97
$37.94
St. Louis Lambert International Airport (STL)
St. Louis, MO
Ballpark Village
14.6
$38.95
$33.79
$36.37
Pittsburgh International Airport
Pittsburgh, PA
Market Square
19.1
$30.91
$40.79
$35.85
Dallas/Fort Worth International Airport (DFW)
Dallas, TX
Klyde Warren Park
18.1
$29.96
$40.99
$35.48
Portland International Airport (PDX)
Portland, OR
South Park Blocks
8.6
$35.99
$34.66
$35.33
Chicago Midway International Airport (MDW)
Chicago, IL
Millennium Park
12.1
$37.96
$31.99
$34.98
Orlando International Airport (MCO)
Orlando, FL
Disney Springs
19.4
$33.96
$34.99
$34.48
Los Angeles International Airport (LAX)
Los Angeles, CA
Grand Central Market
17.8
$30.97
$34.72
$32.85
George Bush Intercontinental Airport (IAH)
Houston, TX
Discovery Green
19
$29.98
$31.79
$30.89
Philadelphia International Airport (PHL)
Philadelphia, PA
Reading Terminal Market
11.6
$31.96
$27.95
$29.96
Baltimore/Washington International Airport (BWI)
Baltimore, MD
Inner Harbor
10.7
$27.97
$24.99
$26.48
Hartsfield-Jackson Atlanta International Airport (ATL)
Atlanta, GA
Centennial Olympic Park
10.6
$21.92
$28.97
$25.45
Tampa International Airport (TPA)
Tampa, FL
Armature Works
8.3
$24.99
$24.99
$24.99
Raleigh-Durham International Airport (RDU)
Raleigh/Durham, NC
Moore Square
15.3
$25.98
$22.99
$24.49
Sacramento International Airport (SMF)
Sacramento, CA
Capitol Park
10.9
$23.90
$23.72
$23.81
Nashville International Airport (BNA)
Nashville, TB
Broadway
8.4
$24.95
$22.66
$23.81
Miami International Airport (MIA)
Miami, FL
Bayside Marketplace
7.1
$22.92
$22.68
$22.80
Austin-Bergstrom International Airport (AUS)
Austin, TX
Sixth Street
6.8
$24.95
$19.99
$22.47
San Diego International Airport (SAN)
San Diego, CA
Gaslamp Quarter
2.9
$21.91
$22.99
$22.45
Minneapolis-St. Paul International Airport (MSP)
Minneapolis, MN
Nicollet
10
$19.94
$24.70
$22.32
Cleveland Hopkins International Airport (CLE)
Cleveland, OH
Cleveland Public Square
11.9
$21.93
$21.81
$21.87
Oakland International Airport (OAK)
Oakland, CA
Oakland City Center
9.1
$23.91
$18.99
$21.45
Harry Reid International Airport (LAS)
Las Vegas, NV
The Cosmopolitan
3
$20.96
$21.90
$21.43
Boston Logan International Airport (BOS)
Boston, MA
Boston Common
4.6
$23.53
$18.74
$21.14
Indianapolis International Airport
Indianapolis, IN
Indiana Convention Center
13.3
$19.93
$21.99
$20.96
San Antonio International Airport
San Antonio, TX
San Antonio River Walk
8.2
$19.95
$19.75
$19.85
Daniel K. Inouye International Airport (HNL)
Honolulu, HI
Aloha Tower
5
$17.92
$17.99
$17.96
Dallas Love Field Airport (DAL)
Dallas, TX
Klyde Warren Park
5.3
$17.98
$17.86
$17.92
Salt Lake City International Airport (SLC)
Salt Lake City, UT
City Creek Center
7.8
$17.99
$16.99
$17.49
Fort Lauderdale-Hollywood International Airport (FLL)
Fort Lauderdale, FL
Las Olas Boulevard
6.5
$16.90
$17.99
$17.45
John Wayne Airport (SNA)
Santa Ana, CA
Fourth Street (Calle Cuatro Plaza)
6.4
$19.95
$14.91
$17.43
Phoenix Sky Harbor International Airport (PHX)
Phoenix, AZ
CityScape
3.7
$13.96
$19.99
$16.98
Charlotte Douglas International Airport (CLT)
Charlotte, NC
Romare Bearden Park
7.7
$16.96
$16.99
$16.98
Ronald Reagan Washington National Airport (DCA)
Washington, D.C.
National Mall
3.3
$15.95
$14.99
$15.47
San José International Airport (SJC)
San Jose, CA
Plaza de Cesar Chavez
4.4
$13.73
$16.68
$15.21
Averages:
11.7
$30.36
$30.60
$30.48
How to save on travel of all kinds
No matter where your travel takes you, there are always ways to save money on transportation costs. Some top tips for saving include:
Use a top travel credit card to get rewarded on the go. From airline tickets to hotel rooms and rideshare costs, using one of the best travel credit cards is a great way to earn points and other rewards on travel spending.
Make your miles go farther when you use a rideshare app. Certain cards offer users specific rewards when they use ride apps that the card issuer partners with. Using one of the best credit cards for Uber rides or one of the best credit cards for Lyft is a great way to get bonus value the next time you book a ride.
Methodology
We collected the data shown above by requesting rides on Uber and Lyft from each major U.S. airport to a major tourist destination or downtown area in each city. All rides were requested between 9 and 10 a.m. local time. Pricing data was collected for the standard or default ride offering from both Uber and Lyft. Ride mileage is based on Google Maps results for the shortest possible drive for each trip based on distance. All data was collected in July 2023.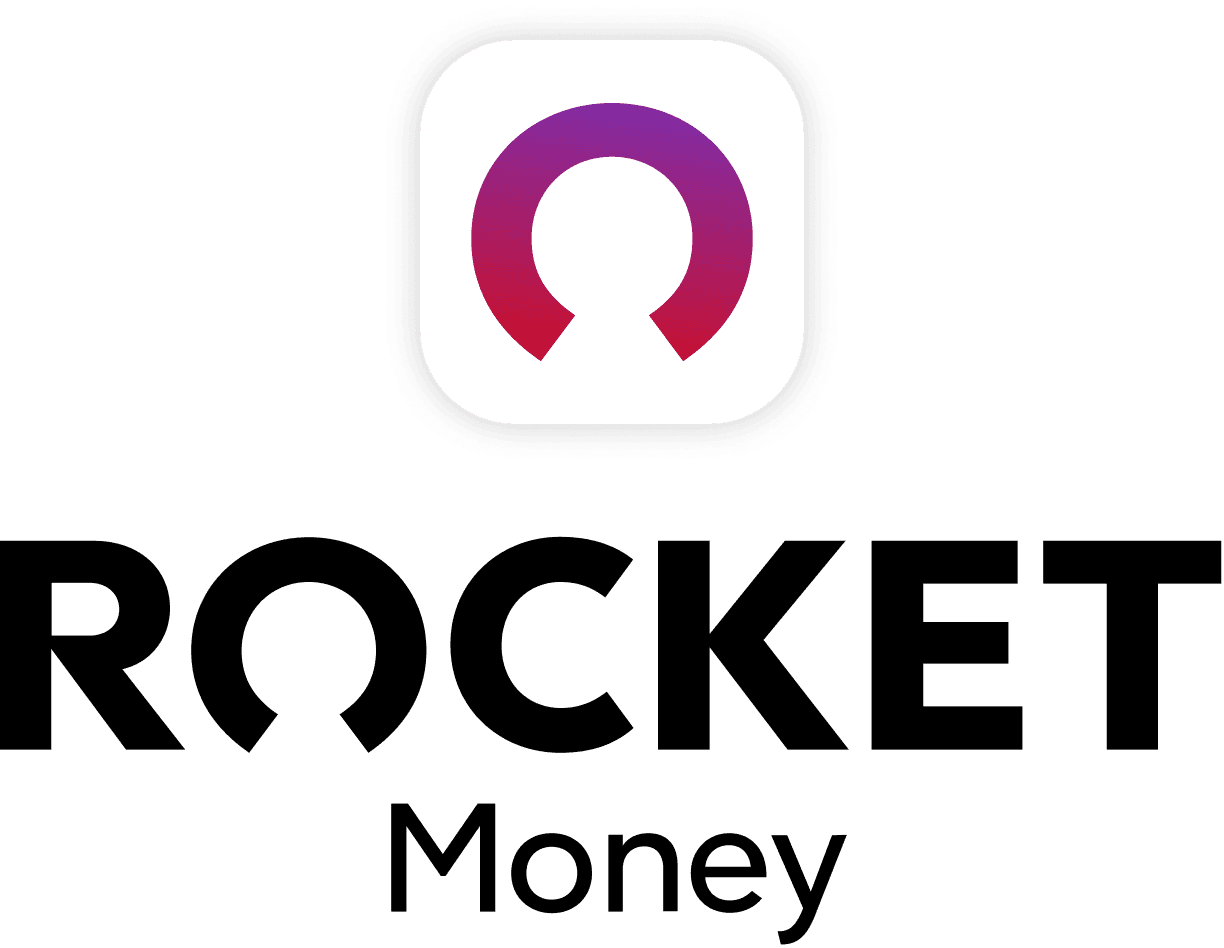 Rocket Money Benefits
Automatically find and cancel subscriptions
Slash your monthly phone, cable, and internet bills
Save an average of up to $720 a year