Many retirees constantly worry about how much money they are spending. After all, once you retire, you no longer can count on a paycheck arriving every couple of weeks.
Fortunately, there are many ways to save money on a fixed income.
So if you're retired or planning to retire soon, here are some ways to cut costs and save money on a daily basis.
Cook at home
Now that you are not working, you can afford to spend some real time in the kitchen. Look up recipes you wanted to try but didn't have time to prepare when you were still working.
Once you choose some meals, head to the supermarket and look for store-brand products that can help you save money on groceries.
Enjoy free activities
As a retiree, you have plenty of time on your hands. Don't fill that time with expensive activities.
Instead, think about leisurely fun that costs little or no money. Consider free outdoor activities such as walking or biking that require a little bit of money for equipment or clothes, but are not costly once you get past the initial outlay.
Also, look into events such as free lectures at your local library or community college.
When you enjoy free activities, you save money that you can use to pay down your debts or to add to your savings.
Spend more time comparison shopping
It's fine to occasionally spend some money on big-ticket items such as electronics or clothing. But before you do, dig in and do some comparison shopping to find the best deals.
Sign up for newsletters from your favorite companies so you learn about the latest deals. Also, check online for coupons that help you save extra cash when you go to the grocery store or your favorite retailer.
Use free services when you can
Local libraries have access to many different kinds of materials, from books to DVDs and more. And they are all sure to keep you entertained without you having to spend a dime on them.
Also, check out nearby museums, which may have free days that you weren't able to take advantage of when you were working.
Drive less
Ditching your daily commute can save you a lot of money. You may drive less overall in retirement, which saves you cash on gas and likely reduces the amount you will need to spend on maintaining your car.
If you are part of a two-car household and you and your spouse are both retired, consider getting rid of one of your cars. This can save you a lot of cash, especially in terms of insurance, registration and maintenance costs.
Enjoy happy hour prices
Wouldn't it be nice to enjoy the bargain prices at your local restaurant or bar during happy hour? You can do that now that you're retired.
Also, try new places during happy hour to see if you like the fare and the atmosphere. Testing a restaurant in this way is a lot cheaper than buying a full meal without knowing if you will even like the place.
Relocate and downsize
Do you currently live in a larger home that's close to your old office? Now, you have the freedom to consider living somewhere else.
Reconsider how much space you need, especially if you don't have to worry about having a home office and your nest is empty.
In addition to downsizing, consider moving to areas with a lower cost of living.
Take advantage of senior discounts
Ask about senior discounts at restaurants, movie theaters, hotels, and more. These offer great opportunities to keep a little extra cash in your pocket.
Consider joining organizations such as AARP or AAA, which may get you additional discounts for a small yearly membership fee.
Create a budget
Creating and adhering to a budget is a great way to save money on a daily basis. Look at your current monthly spending and see if there are places you can cut costs.
Even if you aren't retired yet, it's a good idea to build a retirement budget now. Factor in everyday costs such as groceries or utilities, and remember to adjust your costs for inflation based on when you plan to retire.
After doing this exercise, you might even find you can retire sooner than you expected.
Bottom line
There are plenty of ways to save money when you're on a fixed income. So, spend some extra time looking over your budget to see where you can cut costs and save more cash.
Carefully consider your mix of investments to make sure they are generating enough income, and look for ways to make extra cash — such as getting a part-time job — if things are really tight.

Get free, sustainable household products
Learn More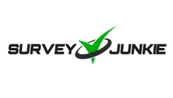 Learn More