Aldi is a popular grocery store for many reasons. Not only do they offer low prices to help you save on groceries, but they also make shopping itself simpler.
If you dread the weekly grocery haul, here are 14 reasons that shopping at Aldi could offer the relief you've been looking for.
Get a protection plan on all your appliances
Did you know if your air conditioner stops working, your homeowner's insurance won't cover it? Same with plumbing, electrical issues, appliances, and more. Not being able to make repairs could leave you in a bad situation — but a home warranty could protect you against surprise expenses.
Whether you're a brand-new homeowner or you've owned your home for years, a plan from Choice Home Warranty could pick up the slack where homeowner's insurance falls short.
If a covered system in your home breaks down, you can call their hotline 24/7 for assistance to get it repaired. They have a network of over 15,000 technicians that can assist you, making sure any issue can be taken care of swiftly — without breaking the bank.
Not sure if it's for you? Rest easy: they were named one of the "Best Home Warranty Companies" by US News 360 Reviews and were awarded Best Company's 2020 Consumer's Choice Award. For a limited time, you can get your first month free when you sign up for a Single Payment home warranty plan.
Consistency in store layout and offerings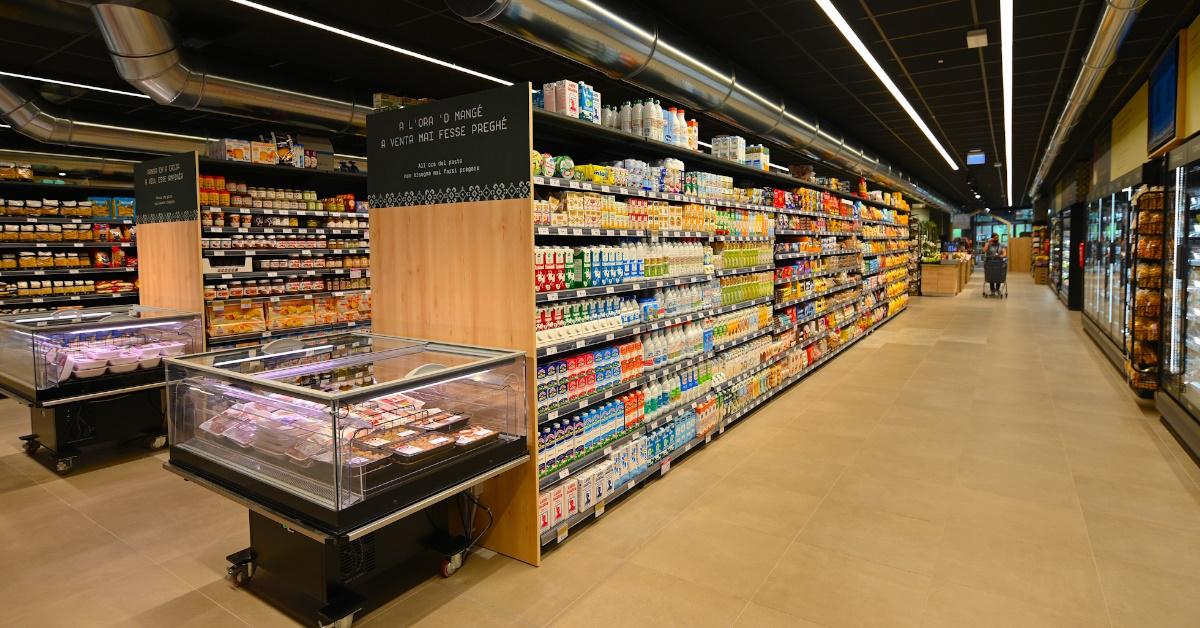 One thing returning shoppers love about Aldi is the store's layout. It's similar across all locations, which makes it easy to find what you're looking for. 
For example, if meat is on your list, and it should be at Aldi if you're wanting to keep more money in your bank account, you'll want to head to the back of the store.
Each Aldi also has an aisle or two for seasonal things, so they rotate these products in and out of this section rather than rearranging the entire store.
Simple choices
If you enjoy choosing from 40 different varieties of ranch dressing, then Aldi isn't the store for you. 
However, if you want to get in and out to enjoy the rest of your day, you'll appreciate the fact that Aldi carries most products under their own label, along with maybe only one or two other brands.
More than 90% of Aldi's products are its own exclusive, private-label brands. Many of these products are usually as good (if not better) than national or other generic brands, so you can grab the items on your list without worrying about taste.
Smaller stores
Unlike its competitors, Aldi stores aren't very large in size. They average around 18,000 square feet, with just over 10,000 square feet for the sales floor.
For shoppers that can feel overwhelmed in grocery stores, this can be a welcomed change. The modest space offers the products you need without a large supply of aisles, offering your faster and more efficient shopping trips.
Stop overpaying when you shop online
Shopping online has its perks. It's super convenient, but it can be time consuming to find the best deals. Instead of hunting for coupon codes (that don't always work!) and opening tons of browser tabs comparing prices, you can try Capital One Shopping.
Capital One Shopping makes saving money effortless. Just add the browser extension and when you check out, it'll scour the internet for coupon codes to help you save cash. And before you check out at 25+ major retailers, Capital One Shopping will notify you with a friendly pop-up if the item you're buying is available cheaper somewhere else.
Capital One Shopping is free to use and won't show you ads. Add it today and stop overpaying!1
Curbside pickup and delivery options
If you truly do not enjoy stepping foot in a grocery store, Aldi gives you the option to skip it altogether. They have partnerships with Instacart and DoorDash to offer delivery, and they have curbside pickup available at some of their store locations. 
Who wouldn't love to shop online in their pajamas and take advantage of same-day grocery delivery?
They offer specialty foods
Don't let their modest size and selection fool you. Aldi still has the fancy, specialty items you love. Gluten-free tortillas? Tikka masala sauce? Cranberry-infused goat cheese? Check, check, and check! 
Aldi offers just enough splurge-worthy foods to keep your tastebuds excited but not so many to overwhelm you in the grocery store.
Pro tip: Buying specialty foods, regardless of the store, might create a need for you to earn some extra income. 
No plastic bag waste
Aldi has committed to remove all plastic bags by the end of 2023. It's already removed them from nearly 500 stores, and the stores that do still have them the grocer charges for plastic bags. This means that many shoppers bring their own bags.
This is not only great for the environment (less plastic, please), but it's also a relief for whatever drawer is already stuffed to the gills with plastic grocery store bags (we know you know you have one).
There's a section for impulse buys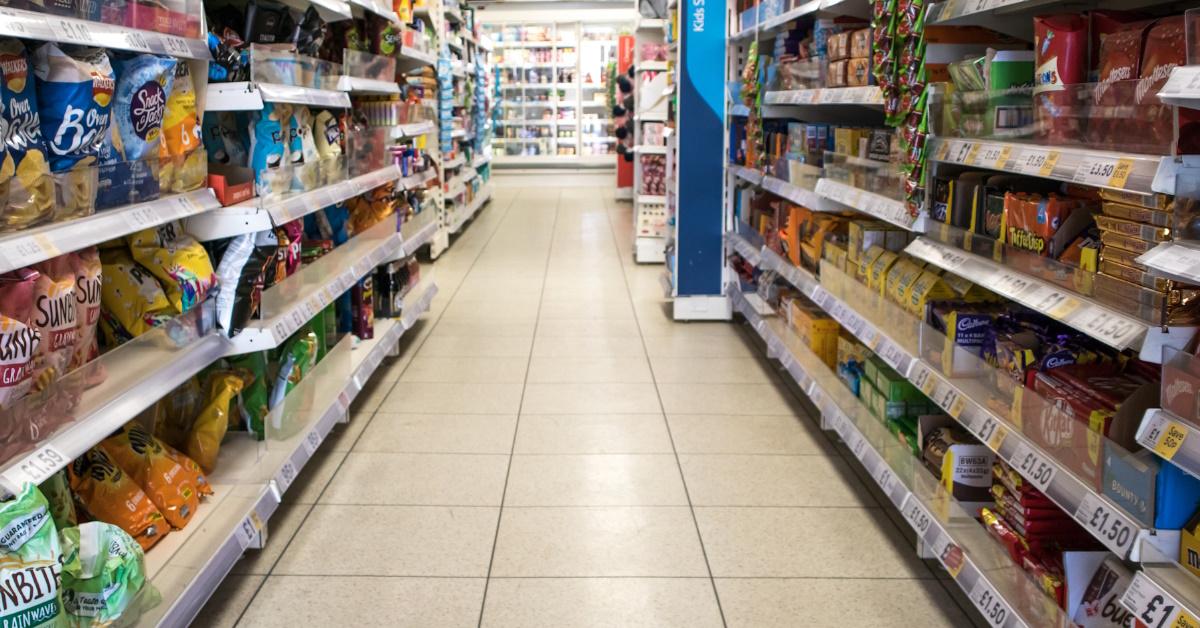 For moments of weakness when you're craving a good deal, you can check out the Aldi Finds section — affectionately known to Aldi fans as the "Aisle of Shame." Here, they have everything from habanero peach jam to yoga mats.
But you're probably thinking, "this aisle sounds a bit overwhelming?" Because this section is relegated to one spot, you can totally avoid impulse buying if you want to, but you're bound to find something fun!
Limited assortment of items
At most grocery stores, there can be a few options available for the same item (think back to the earlier example of 40 different kinds of ranch dressing). Aldi limits what's available for each product type, so you won't waste time comparing different versions of the same thing.
Moreover, stocking less options means the customer ultimately saves more because the store can keep costs down.
Pro tip: Even though there is less to choose from, you still are able to save plenty of money on groceries.
Efficient cashiers
The employees at Aldi stock shelves and ring up orders, and they are dang good at both. 
At Aldi, you're responsible for bagging your own groceries, so the checkout process is exceptionally speedy. Even long lines go fairly quickly.
Earn 2% cash rewards at grocery stores and Costco
The Wells Fargo Active Cash® Card(Rates and fees) is a powerful rewards card that allows you to earn unlimited 2% cash rewards on purchases — including on groceries, even at warehouse stores like Costco.

New cardholders can also earn a one-time cash rewards bonus — $200 cash rewards bonus after spending $500 in purchases in the first 3 months!
If you're looking for a powerful rewards card that offers an extended intro APR period, look no further, the Wells Fargo Active Cash® Card checks that box too!
This card also offers an intro APR of 0% for 15 months from account opening on purchases and qualifying balance transfers (then 20.24%, 25.24%, or 29.99% variable). Which is great for someone who wants a break from high interest rates, while still earning rewards.
The best part? There's no annual fee.
Click here to apply for the Wells Fargo Active Cash® Card now.
High-quality produce
The quality of the produce is a key element in any grocery store, and Aldi has worked to improve the quality of their produce over the years. 
Not only do they offer reasonably priced organic fruits and veggies, but some produce is delivered daily and restocked regularly to ensure freshness.
Plenty of organic options
If you buy a lot of organic products, Aldi has you covered here, too. If you're shopping online, it's simple to filter for organic and non-GMO items. 
When you're in the store, organic products have a USDA organic label right on the shelf, so no need to scrutinize labels — you know the quality of what you're getting.
"Twice as Nice" guarantee
Not sure about an Aldi-specific product? It's actually a risk-free gamble to try it out. All Aldi-brand food items are backed by a "Twice as Nice" guarantee. 
If you don't like something, return the unused portion of it with a receipt for a replacement and a refund. Even without a receipt, you can still get in-store credit.
No membership required
Skip the ID check at the front door and the interrogation from the receipt patrol on the way out. 
At Aldi, you can get all the low-price benefits of a warehouse club without the membership fee or the pixelated, awful picture on an ID card (though without the free samples, sadly).
Low prices
Prices are low enough at Aldi that they are gobbling up the market share of many major grocery chains. 
And with inflation pushing the prices of everything from eggs to peanut butter higher and higher, it's a welcome relief to see low prices for an item on today's grocery list.
Bottom line
For those that hate spending endless hours grocery shopping, Aldi is a good store for getting what you need quickly, then moving on with your day. 
As an added bonus, you can earn cash back on your purchase with the right credit card — something anyone can appreciate.
Lucrative, Flat-Rate Cash Rewards
Current Offer
$200 cash rewards bonus after spending $500 in purchases in the first 3 months
Rewards Rate
Earn 2% cash rewards on purchases