It can be daunting to think about retirement and wonder how you will pay for things on a fixed income, but there are some retirees who are living well in their post-work lives.
Whether you're already retired or you're planning to retire, here are some smart money habits to follow now so you can live a comfortable post-work life or maybe even retire early.
Save early
Retirees who are living well now had to set themselves up for success with investments or savings years earlier.
It's a good idea to start saving for retirement now, even if it's just a little bit, so you have time to earn returns on your investments. You should also check with your employer about 401(k) matching benefits, which could earn you extra money for retirement.
Rebalance your accounts
It's important to rebalance your retirement investments on a regular basis as you get older and closer to retirement.
You may want to take on riskier investments when you're younger that could pay big dividends, but you also have time to recover from major losses. As you get closer to retirement, you'll want to rebalance your funds to better weather downturns in the market. 
Retirees should also consider sound, diverse investments that will still earn income for you and can also capture some market growth.
Create a long-term health care plan
One of the things that can take out the biggest chunk of your savings in retirement is health care costs, including long-term care and end-of-life costs.
It's a good idea to set aside some of your savings just for health care costs. You also may want to look into long-term care insurance to cover costs for things like home care or a nursing home as you get older.
Build an emergency fund
Even when you're retired, it's important to have an emergency fund on hand for unexpected costs. But it's a good idea to start one at any age so you don't have to dip into your retirement savings when surprise costs pop up.
When you're retired, your emergency fund should be set aside for things like unexpected medical bills or home repairs, or other emergency situations.
Plan a Social Security delay
If you've been paying into Social Security, you may be happy to start getting Social Security checks from the government. But you might not realize that the longer you wait, the more you can receive in monthly payments.
The Social Security Administration even has an online calculator to help you estimate your monthly check depending on when you decide to start taking one. Remember that this is just an estimate, but still, you should plug it into your retirement budget to find out when the ideal time is for you to collect Social Security to supplement your retirement income.
Write a will
It can be a daunting task to think about death and about what to do with your things when you pass away, but it's important to have a will that can protect your financial assets when you're gone.
Take into account your retirement funds and investment funds as well as other things like your home or property. You can live well in retirement with the peace of mind that your finances will be handled after you're gone.
Downsizing
You may be living in a high cost-of-living area because it's close to your office or you might have a bigger home for your family, including your kids.
But it may be a good idea to think about downsizing your life as opportunities arise. Perhaps you're going to move farther away from an urban center where the cost of living is lower, once you don't have to commute. Or you may want to downsize when your kids move out and put the profits from the sale of your larger home into a retirement account for future benefits.
Working a side hustle
Have you thought about what you're going to do when you're retired? There's nothing wrong with continuing to work a little bit.
You may want to find a side hustle that you can start now to earn extra income that you can save for retirement. It can also follow you into your post-retirement life and help you earn extra income on your terms, depending on when and how much you want to work. It's always good to plan to stay productive, for your own stimulation as well as your retirement finances.
Building a budget
A budget is important regardless of whether you're working or not, and it's a good idea to get in the habit of building and revisiting a budget on a regular basis to keep track of your income and expenses.
Building a budget now can get you into the habit of building a budget later, which could be particularly important when you're living on a fixed income during retirement.
Be frugal
You may enjoy going out to dinner a few nights a week or spending money on clothes that you may end up wearing only a few times, but you may not be able to sustain that kind of spending when you retire.
Pay closer attention to your spending habits now so you can build better habits that can follow you into retirement. Start cooking at home more to save money, for example, or buy more affordable clothing options. These little changes can help you save now and get your savings built up in your post-work life.
Remember self-care
Sometimes spending money can help you save money. Consider spending some cash on things like a gym membership to keep your body in shape or perhaps splurge on a weekend getaway or a vacation to let your mind rest.
It's also a good idea to include those expenses in your estimated retirement budget to keep you going during your retirement years.
Bottom line
It's a good idea to get into smart money habits now so you can stop throwing away money during your retirement years.
And remember to create a budget both for your current living situation and your estimated retirement expenses so you can find the best ways to save money now and spend money later, when your income is liable to be fixed.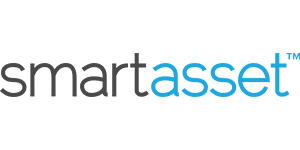 Smart Asset Benefits
Get matched with fiduciary financial advisors
Advisors are vetted and certified fiduciaries
Take the mystery out of retirement planning
Their matching tool is free