An unprecedented percentage of kids will be learning from home this year, between districts around the country opting for virtual learning (or at the very least, starting out the school year that way) and families choosing to keep kids home until the pandemic winds down. As a result, many parents are scrambling to find a balance between overseeing their kids' education, earning money, keeping everyone healthy — and honestly, just staying sane.
Although having the kids home all year is one big hurdle in itself, managing this new dynamic without losing your earnings is a whole other animal. Whether you already make money from home as a remote employee, are brand new to the remote work lifestyle, or are just looking for some extra ways to make money on the side, there is plenty you can do to ensure your bank account doesn't suffer — no matter how the school year looks.
Here are 13 great ways to earn money from your house if your kids will be virtual learning this fall.
13 best side hustles for parents teaching their kids at home
1. Go shopping for others
Odds are, you're already out grocery shopping for your own family, or making Target runs just to get out of the house. Turn those little trips into cash by shopping for others at the same time.
Use platforms like Instacart to shop, deliver orders, or both — whenever your schedule allows. You'll be paid a base rate plus tips, and payments are received weekly via direct deposit.
Other shopping platforms include Prime Now (through Amazon) and Shipt.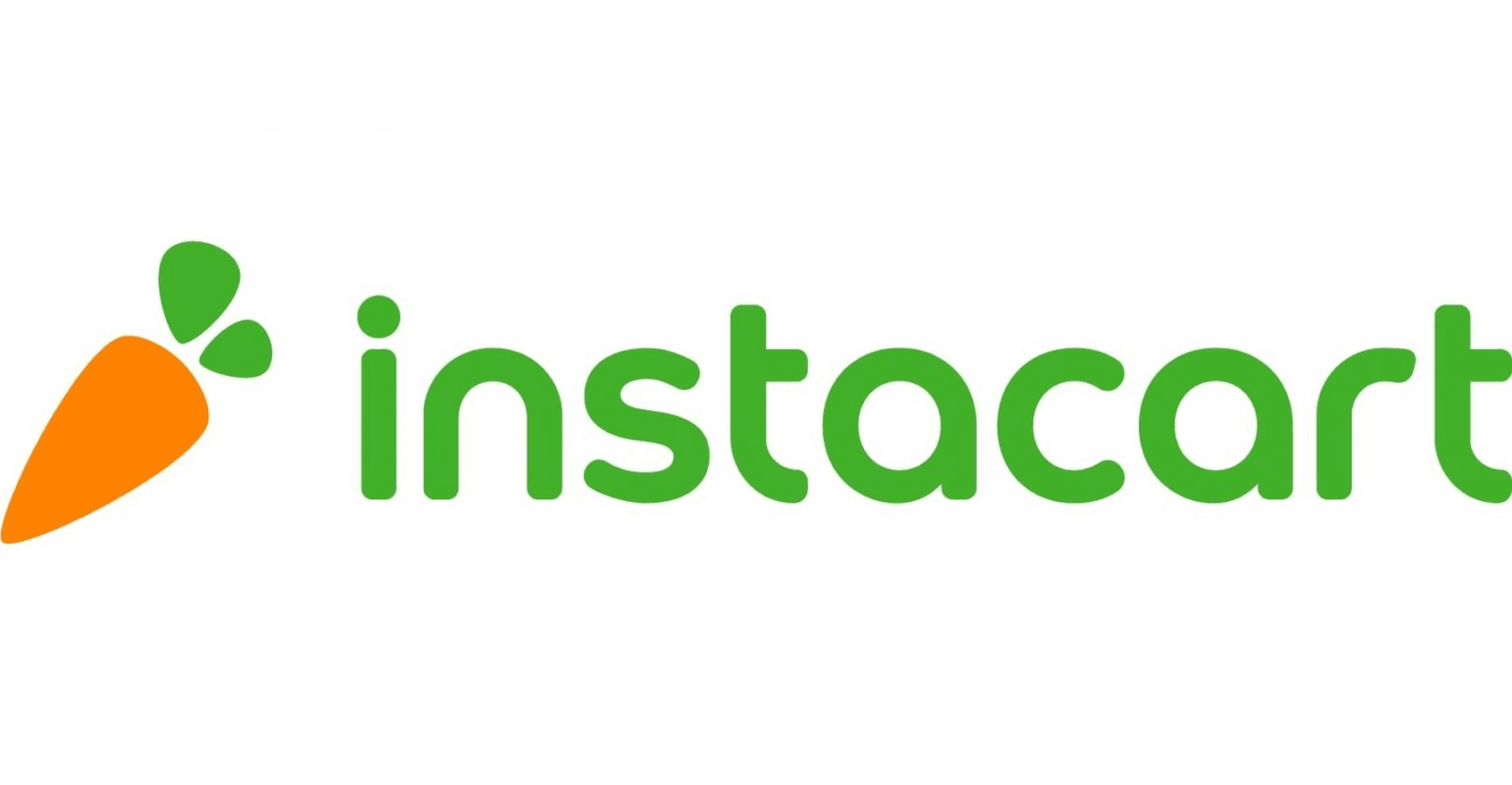 Instacart Benefits
Make your own schedule and work when you want
Get paid within an hour through instant cash out
Choose between just shopping or shopping and delivering
2. Deliver takeout on your schedule
I have never ordered more takeout than I have in the past six months. Concerns about social distancing aside, many days I was simply too overwhelmed with working and childcare to make lunch, so it was delivery to the rescue.
Delivery is available from fast-food restaurants, fine dining, and quick-service restaurants alike. Many restaurants — and even gas stations and liquor stores — have turned to takeout and delivery for the first time in order to stay afloat during this pandemic. Offering your time as a delivery driver can help you earn cash whenever you're available.
There are a few different apps to choose from, including DoorDash, Uber Eats, and Postmates. Most offer quick payment, allow for you to receive tips, and have no commitment requirements.
DoorDash Benefits
Be your own boss and set your own hours
Keep 100% of the delivery fee plus any tips or boosts
Just pick up the food, drop it off and get paid!
3. Get paid to complete tasks
Are you good at putting together IKEA bookcases? Do you know your way around quick home repairs? Then turn those interests and skills into income this school year.
Platforms like HomeAdvisor connect you — a person offering their services and availability — with folks who need or want certain tasks completed. Whether it's fixing a leaky faucet, painting a room, or assembling furniture, you can find paying tasks that match your skills.
4. Teach other people's children
As a work-from-home mom, I am overwhelmed at the idea of teaching my kids this upcoming school year, but I also know that I am up to the challenge. Not all parents are in the same boat, though. Many are unable to facilitate their kids' education either because they have to go back to work or because they don't feel comfortable teaching more advanced subjects to their older children.
Use your skills, availability, and even patience to help others around you (for a paycheck). You could offer in-person and virtual tutoring options for a variety of subjects, or even offer to include other kids in the lessons you're already teaching your own children. Many parents are joining up to form local pods for their similarly-aged children, and are willing to pay someone to lead the teaching.
There are also platforms like VIPKid, on which you can teach English to children in China. There's no commitment required and you can teach on your personal schedule; due to the time difference, many choose to teach on VIPKid at night when their own children are already asleep.
5. Offer childcare services
If you'll be home with your virtual-learning kids anyway, consider bringing in extra income by offering to care for others' kids too. Set your own availability: you can offer afternoon and evening hours for parents who may need to work late. You can set early morning hours for parents who need to go into the office for a half-day only.
Of course, you can always pick up some occasional babysitting gigs for parents who may need a break for the night. Because of this, babysitting is a great option if you're looking for weekend side jobs, when your kids aren't learning and your significant other is home.
Finding jobs is easy on platforms like Care.com and Sittercity. If you're part of a local neighborhood group, know fellow parents from church, or have friends with kids who may need help this year, you can also reach out to families you know and trust.
6. Rent out your car
How often are you actually using your car these days? Without the need for the school carpool or a daily commute into the office, many of us are just watching our vehicles collect dust — even if we are still making those monthly payments.
With platforms like Turo and GetAround, you can turn those four wheels into extra income. Qualifying owners can set their vehicle's availability and price on the app, then rent it out to drivers as often as desired. Both platforms offer up to $1 million in insurance on your vehicle and provide prompt payment.
Not only can you recoup your monthly car payment by renting out your vehicle, but it can also be a great way to earn passive income. Plus, you can rent out your car when you're home teaching the kids anyway and have it available anytime you want to make plans.
7. Put your digital skills to good use
Many freelancing opportunities allow you to use your existing skills and knowledge to earn a living from home, whenever and however you'd like. Depending on your interests and skill set, this could mean freelance writing, editing, social media management, and more.
You could also choose to be a virtual assistant if you're more interested in an ongoing gig or one that requires a variety of tasks. You could market yourself as a VA for multiple different business owners or individuals, charging a flat or hourly rate as you see fit. When you're ready to market yourself and begin finding leads, the Thumbtack platform is a good place to start.
8. Become a reseller
It's been said that one man's trash is another man's treasure. For some folks, reselling those treasures — the items they find at garage sales, flea markets, and on clearance racks — can earn them a big chunk of change on their own time.
Becoming a reseller can mean a number of different things. Some people buy new items in bulk and sell them individually online through marketplaces like Facebook, Etsy, or even on Amazon. Others might peruse local stores' clearance racks and then resell their finds online at closer to retail price.
You might look for local freebies on Craigslist, Facebook, or at garage sales. People often give away items that others might find valuable, especially if they are moving or looking to declutter. You could also buy old furniture at cheap prices, refinish it, and then sell it for a profit.
9. Start your own Etsy shop
Do you have a craft or hobby you enjoy? Turn that into a retail shop on Etsy, both for a creative outlet and a great source of income.
Etsy shops can be anything from digital downloads to handmade cards, stamp work, personalized shirts, watercolor paintings, and so much more. Some folks even sell vintage items or bespoke finds on the platform. Be sure to take flattering pictures of your work and explain what makes your process, background, or approach different, and you'll likely enjoy success in no time.
Managing your business expenses
Businesses have their expected expenses, like inventory, and unexpected expenses. Here's an excellent business credit card we recommend to help:
Ink Business Unlimited® Credit Card
This card offers unlimited 1.5% cash back on every purchase, so you're rewarded for every purchase. Its $0 annual fee makes it an affordable option, and its welcome offer allows you to earn $900 bonus cash back after you spend $6,000 on purchases in the first 3 months from account opening.
Another unique feature of this card is that it has a 0% intro APR for 12 months on purchases (then 18.49% - 24.49% Variable). Businesses and side hustles can be expensive to get up and running, and the intro APR can help you get started on the right foot (and you could earn the welcome offer for an extra boost).
Apply now for the Ink Business Unlimited® Credit Card
Find out more in our full Ink Business Unlimited credit card review.
10. Start a blog/affiliate marketing
Sure, blogging does require some time and energy to establish and manage over time. However, thanks to affiliate marketing, it is also a great way to earn passive income in the long run.
With affiliate marketing, you can earn money every time a visitor to your site clicks on a link, signs up for a service, and/or purchases a product. Not only are they enjoying the benefits of the knowledge, reviews, recommendations, etc. you are publishing on your site, but you're also earning a kickback in the process.
If you invest time as a blogger into growing your site and learning, your site traffic will likely increase, which may better your chances of earning from those affiliate links.
11. Create an informative e-product
Another way to earn passive income is to create a digital product. With something like this, you'll invest your time and energy into creating and marketing the product, but then you can simply sit back and let it sell, and then update it if the content becomes outdated.
Examples of digital products include e-books, online guides, digital courses, photography presets, downloadable prints, and more.
12. Pet-sit or walk dogs
If you love animals and have some free time during the day — or are willing to host someone's furry friend in your home overnight — you can easily earn a good chunk of change.
Apps like Rover make it easy to walk dogs or pet sit in your spare time. You can choose your area, availability, and the pets or breeds you're comfortable caring for. Other similar platforms include Fetch, PetSitter, and Care.com.
If you already have a good local network established, such as through a neighborhood Facebook page, you could also market yourself individually. That way, you could earn extra cash without ever venturing away from home, and you would be working with people you already know and trust.
13. Turn a hobby or physical skill into a business
Want to take a skill or talent of yours to the next level, in a way that allows you to earn an income and still control your schedule?
Consider turning one of your hobbies or physical skills into a business. This could mean marketing your services for computer repair, either as a traveling tech or by establishing a shop in your home. You could also offer private coaching for a sport that you are skilled in, charging hourly rates on evenings and weekends as your schedule allows.
Other types of skills could include carpentry, sewing, commissioned painting, baking, and photography.
FAQs
What are the best side hustles for busy parents?
The best side hustles for busy parents include work that can be done on a flexible schedule around caring for children, as well as work that can be completed from the comfort of your own home.
Possible examples of side gigs that could be good for stay-at-home moms and dads — or for those with a full-time job looking for a flexible part-time side hustle — include using Instacart to shop for others, delivering takeout, being paid to complete tasks, or teaching or tutoring other people's children. Stay-at-home parents should consider their skills and interests when exploring opportunities.
How can you make an extra $1,000 a month?
To make an extra $1,000 a month, consider a part-time job or a side gig in addition to your day job. There are many part-time positions you could take on that would allow you to earn at least $250 per week, including some options to make extra money from home. Consider freelance writing, tutoring, transcribing, customer service work, food delivery, or driving for a rideshare service.
Which side hustles pay well?
If you're looking for side hustle ideas, some of the best paying options include renting out your vehicle or home, tutoring, and completing home projects for others. Online reselling can also be a lucrative side hustle if you learn about ecommerce and find the right high-demand products to resell.
Bottom line
Whether you're choosing to keep the kids home this upcoming year or are in a district that's opted for virtual learning, you might be worried right about now. Although we can't help you stay sane and get enough sleep, it's definitely possible to still earn money online, even with a living-room-based school year.
In seeking additional ways to make money, you can use your existing interests, skills, and availability, whether to replace your usual career or earn a few bucks on the weekends. The best side hustles make for a great place to start, but you can always get creative and develop a from-home gig that's all your own.
DoorDash Benefits
Be your own boss and set your own hours
Keep 100% of the delivery fee plus any tips or boosts
Just pick up the food, drop it off and get paid!