No matter how much you love the kids you work with, being a teacher is hard work. And unfortunately, most teachers' salaries aren't anywhere close to what they should be. After working all day (then correcting papers or reviewing lesson plans at night), you might be stuck wondering how you'll grow your savings, or if you can really swing a vacation during the summer months.
To all our teachers out there — we've got your back! Whether you're teaching at the elementary, middle school, or high school level, this handy list of nine side jobs for teachers can help you figure out how to make money on the side.
9 awesome side jobs for teachers
Dog walker or sitter
If you like dogs as much as kids, then becoming a dog walker or sitter might be right up your alley. You'll still have a few parents to deal with (pet parents, that is), but chances are they won't ask you for a detailed progress report on their pooch.
With sites like Rover and Wag, you can easily offer services like dog walking, doggy daycare, or even short-term pet boarding in your spare time. This means you can use your downtime on weekends or school breaks to earn a bit of extra cash and make a few new furry friends in the process.
Nanny
If you really, really like kids and don't mind spending even more time with them, then you might consider becoming a nanny — another great side job for teachers. Although most parents will be hesitant to trust a stranger with their kids, knowing that the stranger is a licensed teacher will certainly give you a leg up over the competition.
Sites like Sittercity, Urbansitter, and Care.com will help you find nearby nannying jobs that fit into your schedule. If you're looking for something longer-term to help fund your bank account, you might also consider working with TeacherCare, a company that places nannies in private teaching and in-home education roles.
English teacher
Want to keep your teaching skills fresh year-round? Consider becoming an English teacher. Teaching English to foreign or newly-emigrated students is highly rewarding work, and you'll be making a real difference in a student's life while also earning some extra income.
Look for teaching jobs by registering with sites like VIPKid or TeachAway. Teach English online over your summer break, or in your downtime on evenings and weekends. You will need to have a bachelor's degree to qualify, but both sites allow for maximum flexibility and offer competitive rates.
Tutor
If you prefer working with kids in person rather than online, then consider becoming a part-time tutor. Meet with kids after school or during your days off to give them the extra help they need to succeed. You can offer tutoring support in a specific subject or general studies — and again, with this side gig, you'll have all the flexibility you need.
Look for tutoring jobs on sites like Tutors.com or Wyzant to get started.
Courier
Looking for a break from education? Earn some extra income while making short deliveries in your neighborhood. There's no limit to the number of deliveries you can make, for food, alcohol, and just about anything else you can think of. Hop on your bike to get some exercise, or drive with your favorite podcast plugged in and spend a few chill hours each week running deliveries with sites like DoorDash, Postmates, or Instacart to earn that extra cash.
House sitter
This is another chill side gig that will allow you to earn some extra money, while also providing a mental break from teaching. The best part about house-sitting? Having the space to yourself. Bring a book, browse through social media, shop on Amazon, watch some favorite shows, or use the time to catch up on work — all while fulfilling your duties as a housesitter. Sure, you might have to water plants or scoop a litter box, but watching someone's house is probably one of the easiest (and most passive) ways to earn extra money as a teacher. Check out sites like TrustedHousesitters or Nomador to get started.
Translator
Have some impressive second language skills you've been hiding? Time to put them to use! Translating is a great side gig that can be done on your schedule from just about anywhere with an internet connection. Depending on the languages you speak, you might find that your skills are in high demand.
Earn some extra cash in your spare time by signing up to become a translator with sites like Verbalizeit or Smartling. Use these sites to get some resume-building experience; then you'll be able to strike out on your own and find higher-paying clients.
Share your lesson plans
If you have some awesome lesson plans lying around, why not make a bit of extra cash from them? Teachers Pay Teachers is an online marketplace where teachers can buy educational materials from other teachers. Translation? Win-win.
Find some fresh material for your class while posting your handiest charts and tools that other teachers can purchase from you. This open-source market is a great way to share your unique skill set with other educators, all while getting paid.
Use your skills to help others
We know you have some tricks up your sleeve that don't involve teaching. Perhaps you've got a way with words and might enjoy freelance writing or blogging in your spare time — bloggers can earn some decent passive income. Maybe you're super handy at fixing things or have a knack for deciphering those impossible-to-read IKEA furniture guides. Whatever your secret talent, sites like Upwork and TaskRabbit allow you to get paid for helping people with short tasks. That means you can spend a half-day or even just an hour earning some extra cash for relatively simple jobs.
Earning an A+ in side hustles
These are some of the best side hustles for teachers that can help you earn extra income. Just be sure to pick something that's right for you. If you have a hard time mustering up the energy for anything on a weeknight, choose jobs that fall on weekends or days off. If the school year is just too hectic, consider a side hustle or second job during the summer months or winter-break only.  
Whatever your preferences are, you'll have the best chance of success if you pick something that works with (and not against) your teaching schedule. Teaching is hard work, and even if you don't hear it often enough — it makes a big difference in children's' lives. Find a side hustle that lets you continue to bring your A-game in the classroom, and you'll be on the right track towards earning that extra income.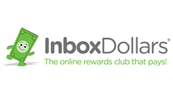 Earn Cash By Going Online
Learn More
Earn Great Pay Working From Home
Free 3-class intro teaches you how to launch a bookkeeping business
Access the training