You may know that Trader Joe's doesn't offer coupons or special deals each week. There's no sales flyer from Trader Joe's out there either.
But that doesn't mean you won't save on groceries when shopping here. The retailer is noted for its fantastic everyday deals, and this May, TJ's is offering some outstanding budget-friendly items you need to add to your pantry.
Get a protection plan on all your appliances
Did you know if your air conditioner stops working, your homeowner's insurance won't cover it? Same with plumbing, electrical issues, appliances, and more. Not being able to make repairs could leave you in a bad situation — but a home warranty could protect you against surprise expenses.
Whether you're a brand-new homeowner or you've owned your home for years, a plan from Choice Home Warranty could pick up the slack where homeowner's insurance falls short.
If a covered system in your home breaks down, you can call their hotline 24/7 for assistance to get it repaired. They have a network of over 15,000 technicians that can assist you, making sure any issue can be taken care of swiftly — without breaking the bank.
Not sure if it's for you? Rest easy: they were named one of the "Best Home Warranty Companies" by US News 360 Reviews and were awarded Best Company's 2020 Consumer's Choice Award. For a limited time, you can get your first month free when you sign up for a Single Payment home warranty plan.
SPONSORED
Cold Brew Iced Tea Black Tea + Lemon
Price: $2.69
With the weather warming up, a glass of iced tea is exactly what you'll crave. Cold Brew Black Tea + Lemon is exceptional.
You'll get 18 tea bags of this cold brew, which means you don't need to do anything more than add the tea bag into a glass and pour over cold water.
Korean Gochujang Sauce
Price: $3.49
With a bit of spice and sweetness, the Korean Gochujang Sauce on shelves this May is excellent.
Made in South Korea, it uses a gochujang base with brown rice vinegar, soy sauce, and canola oil. It's the perfect topping for chicken, fries, or just about anything else.
Smoky & Hot Chile Powder
Price $2.49
Start building out your spice drawer with the addition of Smoky & Hot Chile Powder, the perfect option for boosting the flavor of a soup or sauce.
With barbeque season upon us, try adding this spice to your favorite dry rubs as well.
Stop overpaying when you shop online
Shopping online has its perks. It's super convenient, but it can be time consuming to find the best deals. Instead of hunting for coupon codes (that don't always work!) and opening tons of browser tabs comparing prices, you can try Capital One Shopping.
Capital One Shopping makes saving money effortless. Just add the browser extension and when you check out, it'll scour the internet for coupon codes to help you save cash. And before you check out at 25+ major retailers, Capital One Shopping will notify you with a friendly pop-up if the item you're buying is available cheaper somewhere else.
Capital One Shopping is free to use and won't show you ads. Add it today and stop overpaying!1
Organic Free Range Chicken Broth
Price: $1.99
This is a pantry staple and quite affordable, considering the quality. The Organic Free Range Chicken Broth at Trader Joe's is more versatile than you may realize.
It's perfect for soup, or add some to gravy or mashed potatoes to enhance the flavor. It's also an easy way to add a salty bite to rice as it cooks.
Joe's Joe-Joe's Granola Cookies & Creme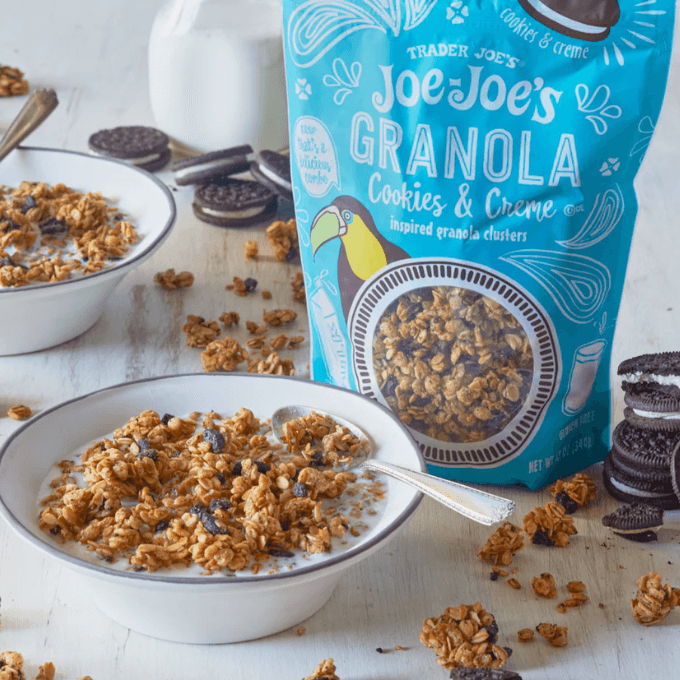 Price: $3.69
A healthy, sweet snack, Joe's Joe-Joe's Granola Cookies & Creme is perfect for anyone who loves the company's cookies by the same name.
This granola blends in rolled coats, a bit of chocolate, and the Joe-Joe's style cookies into a hearty granola.
Use it as a topping for ice cream, or just pour on some milk for a late-night snack.
Organic Tomato Paste
Price: 99 cents
Stock up on Organic Tomato Paste as your next pantry-boosting budget saver.
This tomato paste is not only affordable, but it's also rich, thick, and made with vine-ripened tomatoes, which gives it a bit more sweetness than others.
In addition to making pasta sauce, you can also try blending it into a soup or with a dry rub for roasted chicken.
Italian Capellini
Price: 99 cents
Speaking of pasta, Trader Joe's has excellent quality at a very low price. You'll get a full pound (not 12 or 14 ounces, like the big brands offer) for about $1.
The retailer offers several versions, including Capellini. It's produced in Italy and has a fine texture that's perfect for lighter dishes like a simple shrimp scampi.
Blondie Bar Baking Mix
Price: $3.49
Everyone needs a good brownie mix for those days when you have a few extra minutes to make a special treat. The Blondie Bar Baking Mix at Trader Joe's is easily an affordable favorite.
The center is chewy, the molasses powder offers a smoky sweetness, and the semisweet chocolate chips melt perfectly. Decadent is an understatement.
Premium Extra Virgin Olive Oil
Price: $7.99
While the Premium Extra Virgin Olive Oil may not seem like a super cheap Trader Joe's bargain, its quality and refinement make it more affordable than competitor products.
This high-grade olive oil is made from Spanish, Italian, Argentinian, and Greek olives. Use it as a salad dressing or on some warm pasta for a simple addition.

Earn 2% cash rewards at grocery stores and Costco
The Wells Fargo Active Cash® Card(Rates and fees) is a powerful rewards card that allows you to earn unlimited 2% cash rewards on purchases — including on groceries, even at warehouse stores like Costco.

New cardholders can also earn a one-time cash rewards bonus — $200 cash rewards bonus after spending $500 in purchases in the first 3 months!
If you're looking for a powerful rewards card that offers an extended intro APR period, look no further, the Wells Fargo Active Cash® Card checks that box too!
This card also offers an intro APR of 0% for 15 months from account opening on purchases and qualifying balance transfers (then 20.24%, 25.24%, or 29.99% Variable). Which is great for someone who wants a break from high interest rates, while still earning rewards.
The best part? There's no annual fee.
Click here to apply for the Wells Fargo Active Cash® Card now.
Cheesy Seasoning Blend
Price: $2.99
Trader Joe's Cheesy Seasoning Blend will easily become your favorite pantry addition to pasta, vegetables, and even popcorn.
It's made with powdered cheddar cheese and a blend of spices — including oregano, garlic, onion, and a touch of rosemary — to create a savory sprinkling of goodness on your favorite dishes.
Cocoa Almond Spread
Price: $3.99
Everyone needs a good almond spread in the pantry, whether you plan to drizzle it over ice cream or on some toast.
The Cocoa Almond Spread at Trader Joe's is competitively priced and offers nutty flavor, but not hazelnutty like its competitors.
Consider topping some homemade pancakes with it or adding it to a peanut butter cookie recipe as an extra topping after they cool.
Wild Skipjack Tuna
Price: $1.79
An excellent, protein-packed pantry item, Wild Skipjack Tuna is a must when you want an easy addition to pasta or vegetables. You can just eat it with some crackers, too.
This is an affordable option, but it's also a healthy one, noted for each tuna being individually tested for mercury levels. That's not common in the tuna market.
Cuban Style Citrusy Garlic Seasoning Blend
Price: $1.99
Its name says it all. The Cuban Style Citrusy Garlic Seasoning Blend is packed with spices like coriander, cumin, red pepper for a bite, and cilantro. 
The lemon oil, marjoram, and other favors help to compliment any otherwise boring base, like pork or white meat chicken. Add some to tofu or rice, too.
For all of the Cuban spices in this mix, it would be easy to expect a much higher price point.
Organic Lentil Vegetable Soup
Price: $1.99
This big can of Organic Lentil Vegetable Soup is the perfect choice for May nights when the temperatures drop.
It's a blend of potatoes, onions, green beans, and carrots with properly cooked lentils. It's surprisingly filling but also feels rich, thanks to the slow-cooking process.
There's nothing to do but warm it up, too, which means it's there for you when you need a fast lunch item.
Almond Butter Puffs Cereal
Price: $3.49
If the kids are home for the summer, you'll need to stock up on healthier versions of their favorite cereal (you know that's all they want to eat throughout the day).
The Almond Butter Puffs Cereal is super affordable and includes roasted almond butter with a touch of cocoa powder.
It's sweet, so they think they'll be enjoying a fun treat. What they don't know is that it contains lots of protein-packed almond butter.
Bottom line
This May, make the switch to Trader Joe's.
If you haven't made a trip out lately, skip the expensive items at the local grocer and replace them with organic or healthier versions that taste great and cost far less.
You don't need a membership or any coupons to save money on groceries at Trader Joe's, but you will want to bring along some helpers for this affordable grocery haul.
Lucrative, Flat-Rate Cash Rewards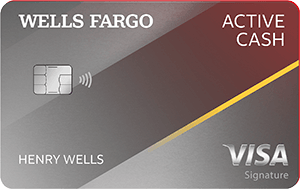 5.0
FinanceBuzz writers and editors score cards based on a number of objective features as well as our expert editorial assessment. Our partners do not influence how we rate products.
Current Offer
$200 cash rewards bonus after spending $500 in purchases in the first 3 months
Rewards Rate
Earn 2% cash rewards on purchases