Walmart has 4,735 stores in the U.S. alone. So, there's a good chance you've probably shopped at a Walmart before.
Walmart also has a generous 90-day return policy and you don't even need a copy of your receipt. This can help you keep more money in your bank account.
But like other retailers, Walmart does have some exceptions to its policy. So, before you head to your local Walmart with a return in hand, take a look at some of the items Walmart won't take back.
Resolve $10,000 or more of your debt
Credit card debt is suffocating. It constantly weighs on your mind and controls every choice you make. You can end up emotionally and even physically drained from it. And even though you make regular payments, it feels like you can never make any progress because of the interest.
National Debt Relief could help you resolve your credit card debt with an affordable plan that works for you. Just tell them your situation, then find out your debt relief options.
How to get National Debt Relief to help you resolve your debt: Sign up for a free debt assessment here. (Do not skip this step!) By signing up for a free assessment, National Debt Relief can assist you in settling your debt, but only if you schedule the assessment.
SPONSORED
Firearms and ammunition
Walmart's return policy does not include any firearms or ammunition for firearms sold by the store. It also doesn't cover airsoft and air guns, BB guns, or crossbows that may have been purchased at the retailer.
Prescription medications
A great Walmart hack is to save money by using Walmart's pharmacy to fill prescriptions. You can get some generic prescriptions for only $4 for a 30-day supply or $10 for a 90-day supply. But be aware that prescription medications cannot be taken back as a return.
Gas-powered vehicles
If you picked up a gas-powered vehicle from Walmart, don't expect to drive it back to the retailer and get a refund. Walmart's list of gas-powered items you can't return includes dirt bikes, go-karts, scooters, and ATVs.
The retailer will take back other gas-powered equipment such as lawn mowers and chainsaws, for example, but the gas needs to be drained from the machinery before it's returned.
Pro tip: Use one of the best credit cards for saving on gas the next time you fill to beat the pain at the pump. 
Don't let home repairs drain your bank account
Did you know if your air conditioner stops working, your homeowner's insurance won't cover it? Same with plumbing, electrical issues, appliances, and more. Not being able to make repairs could leave you in a bad situation — but a home warranty could protect you against surprise expenses.
Whether you're a brand-new homeowner or you've owned your home for years, a plan from Choice Home Warranty could pick up the slack where homeowner's insurance falls short.
If a covered system in your home breaks down, you can call their hotline 24/7 for assistance to get it repaired. They have a network of over 15,000 technicians that can assist you, making sure any issue can be taken care of swiftly — without breaking the bank.
Not sure if it's for you? Rest easy: they were named one of the "Best Home Warranty Companies" by US News 360 Reviews and were awarded Best Company's 2020 Consumer's Choice Award. For a limited time, you can get your first month free when you sign up for a Single Payment home warranty plan.
Gift cards
You may have received a Walmart gift card for a birthday present or as a stocking stuffer at Christmas. But any gift cards for Walmart are ineligible to return for a refund.
Instead, you may want to look into ways to turn gift cards into cash. You may not get the face value of your card, but you might be able to turn it into cash that you can spend somewhere else to get what you want.
Pro tip: Use one of these Walmart credit cards to rack up rewards with each purchase and redeem them for gift cards for family and friends.
Diabetic supplies
If you have diabetes, you may be quite familiar with the supplies you need to keep your illness in check. But items like meters and strips to test your blood glucose levels are not eligible to be returned to Walmart.
Test kits
Walmart's policy prohibits any refunds for health-related test kits, such as pregnancy tests or home-diagnostics tests. And remember that the no-return policy includes COVID-19 test kits, which you may have stocked up on during the pandemic.
Used tires
If you bought tires from Walmart's auto department, you may be eligible for a return. But any tires that have been mounted or used in any way won't be taken back by the retailer.
Trading cards
There are all kinds of trading cards you can buy at Walmart, from traditional baseball cards to those used for card-based games like Yu-Gi-Oh! or Magic: The Gathering. None of these card packs can be returned, either opened or unopened. And yes, this also includes Pokémon cards.
Medical equipment
Depending on the equipment you purchase from Walmart for medical reasons, it may or may not be eligible to be returned.
Items like crutches, walkers, or slings can be exchanged for exact or similar items within 90 days or refunded if they are new and unopened. But hygienic items like bedpans, bath seats, and other personal medical items can't be returned.
Breast pumps
Walmart carries a variety of breast pumps, with some costing hundreds of dollars for a high-end model. That could be a significant investment for new moms.
But like other personal medical equipment, breast pumps that have been opened already are not included under Walmart's return policy.
Electronics (Limits on returns)
Walmart will allow for some products to be returned, but the retailer has placed a limit on what can be returned and when. Consumer electronics, for example, are allowed to be returned, but you have to get them back to the retailer within 30 days of purchase instead of the typical 90-day window.
Pro tip: Protect your new electronics when you buy them with one of these four price protection credit cards that offer extended warranties. 
Prescription glasses (Limits on returns)
Walmart vision centers allow customers to get eye exams as well as order prescription glasses or contacts to help them see better. But eyewear, including glasses and contacts, only has a 60-day return window if you're not satisfied.
Drones (Limits on returns)
Drones may be a great hobby or a good gift to give to friends or family. Walmart has plenty of options at a variety of price points depending on what you want. But like other electronics, they can only be returned within 30 days of purchase.
Bottom line
While there may be some exceptions, Walmart does have a good 90-day return policy for most qualifying items bought by Walmart shoppers. 
This could help you save money and reduce your financial stress by letting you get your money back from purchases that didn't pan out.
Lucrative, Flat-Rate Cash Rewards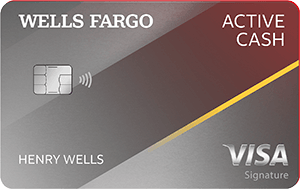 5.0
FinanceBuzz writers and editors score cards based on a number of objective features as well as our expert editorial assessment. Our partners do not influence how we rate products.
Current Offer
$200 cash rewards bonus after spending $500 in purchases in the first 3 months
Rewards Rate
Earn 2% cash rewards on purchases