One person's trash is another person's treasure. That's why some of us are happy to cart loads of items to Goodwill that become beloved thrift store finds that thrill their new owners.
As those of us who haunt garage sales, flea markets, estate sales, and online auctions know, sometimes you can find something worth a small fortune.
Here are some items to look for that might help you pick up a little cash on the side.
Earn money online by taking surveys
Did you know you can earn money taking online surveys? It's true!
You can help brands improve their products and services AND get paid for sharing your opinion. Survey Junkie pays you via Paypal, gift cards, and will even pay you directly to your bank account. You can earn up to $130 a month!
How to maximize your earnings:
Sign up for Survey Junkie today.
Earn as much as $100/month when you complete 3 or more surveys a day.
Earn as much as $130/month when you complete 4 or more surveys a day.
20 million+ lifetime members and accreditation with the BBB can't be wrong – join the crowd and get started earning money!
Sign up for Survey Junkie here
Artwork
Artwork is one of the most potentially valuable categories. A forgotten painting on a dusty wall might just turn out to be a masterpiece worth thousands or even millions of dollars.
Case in point: A California woman once picked up what was believed to be an original Jackson Pollock painting at a thrift store.
Antique furniture
Don't underestimate the potential of antique furniture. Those weathered chairs and vintage tables could be more than just aesthetic pieces: They could be investments just waiting for the right buyer.
Quality pieces from specific periods or by renowned designers can fetch hefty sums at auctions and antique markets. Hold off on any restoration projects until you get something appraised, lest you paint over antique details.
Antique German Christmas ornaments
Look out for antique German Christmas ornaments called kugels. These delicate, hand-blown decorations can hold significant value for collectors.
They come in various shapes, notably small balls and in food and fruit forms. Pink, purple, and orange ornaments will likely get you the most money due to their rarity. If you're really lucky, you'll score an intact collection worth thousands.
Stop overpaying when you shop online
Shopping online has its perks. It's super convenient, but it can be time consuming to find the best deals. Instead of hunting for coupon codes (that don't always work!) and opening tons of browser tabs comparing prices, you can try Capital One Shopping.
Capital One Shopping makes saving money effortless. Just add the browser extension and when you check out, it'll scour the internet for coupon codes to help you save cash. And before you check out at 25+ major retailers, Capital One Shopping will notify you with a friendly pop-up if the item you're buying is available cheaper somewhere else.
Capital One Shopping is free to use and won't show you ads. Add it today and stop overpaying!1
Baseball cards
If you're a sports fan, you probably know the potential value baseball cards can hold. These small pieces of cardboard can pack a financial punch if you discover a special edition or a card featuring a legendary player.
In rare cases, some can be worth millions. As with any collectible, condition matters. So, make sure to handle these cards with care.
Collectable sneakers
Sneakerheads, rejoice! Collectible sneakers have surged in popularity in recent years, becoming a lucrative investment.
Limited-edition releases, collaborations with famous designers, and iconic sneaker models can command great prices in the shoe market.
Some Air Jordans have sold for tens of thousands of dollars. So, checking out the online sneaker marketplace is worth a shot if you have a knack for it.
Comic books
Comic books are another beloved category for collectors, but they're certainly not just for kids. First editions featuring famous characters (such as Superman) or significant storylines can be worth hundreds of thousands of dollars. Extremely rare comics can fetch millions.
Look for well-preserved editions with minimal wear and tear, and remember that rarity often drives value in this market.
Custom jewelry
Jewelry is a common item that often graces the tables of yard sales. Don't overlook those boxes of tangled necklaces and mismatched earrings — hidden within might be a gem. Precious metals and rare gemstones can make vintage jewelry a valuable find.
In some cases, people have mistaken rare custom pieces worth hundreds of thousands of dollars for costume jewelry. That fact offers a good reason to have your collection appraised.
Flatware
Flatware — which millennials often malign — might not be the first thing that comes to mind at a yard sale. However, antique and custom sets can be highly valuable.
Intricate patterns, rare materials, and silverware from certain periods can fetch a pretty penny in some markets. In particular, sterling silver has been known to be in demand on eBay.
Musical instruments
Keep an ear out for musical instruments. A few vintage guitars, stringed instruments, brass and woodwinds, and synths can be more valuable than they look propped up in a dusty corner or sitting on a folding table.
Look for brands with a reputation for quality and any craftsmanship that could indicate an instrument with good resale value. In this case, the condition is almost always paramount.
Get out of $10,000 or more in debt
Credit card debt is suffocating. It constantly weighs on your mind and controls every choice you make. You can end up emotionally and even physically drained from it. And even though you make regular payments, it feels like you can never make any progress because of the interest.
National Debt Relief is designed specifically to help you get out of credit card debt faster, without having to make drastic life changes. With National Debt Relief, you could pay off your credit card debt (with potentially way less interest) in one simple monthly payment.
How to get National Debt Relief to pay off your debt: Sign up for a free debt assessment here. (Do not skip this step!) By signing up for a free assessment, National Debt Relief can immediately assist you in paying off your debt, but only if you schedule the assessment.
Old certificates
Old certificates might seem like forgotten relics, but they can be worth money.
Stocks, bonds, and other certificates from defunct companies or historical periods are items worth the hunt. Look for certificates with interesting designs or watermarks.
Pottery
Pyrex pieces are one thing, but if you're fortunate enough to stumble upon antique pottery, you are in for a pleasant surprise. And yes, this can happen at yard sales.
In 2007, a buyer had no idea they had picked up a 1,000-year-old bowl from the Northern Song Dynasty in China for a mere $3. It sold for more than $2.2 million at an auction after they had it appraised.
Persian rugs
Persian rugs might unroll more than just comfort and warmth: They could be worth a significant chunk of change.
Antique or hand-woven rugs with specific patterns and colors can fetch substantial prices in the secondhand market.
Persian rugs from the 16th and 17th centuries are especially valuable, commanding millions at auctions. Once again, the better the condition, the higher the price tag.
Antique tools
Vintage specialty tools can hold appeal for antique collectors and craftspeople. Look for tools with unique designs, well-preserved handles, and markings indicating the manufacturer or origin. The right find can make you tens of thousands of dollars richer.
Regular tools can also be a good yard sale find if you work with your hands, although they are unlikely to sell for $10,000 at an auction.
Vinyl records
Vinyl records are perennially popular, and their collectible value is music to the ears of yard sale enthusiasts. Rare pressings, limited editions, and albums from specific artists can be worth a lot of money.
In 2006, a record with early versions of songs from the first album of the Velvet Underground sold for more than $25,000 at auction to a collector. So, if you see a pile of vinyl, dive in.
Watches
Watches are a classic collectible, and vintage timepieces from reputable brands can appreciate in value as years go by. That is especially true if they're well-preserved and feature unique designs.
Some collectors are willing to shell out big bucks for prized finds. Spending a few bucks on pocket watches and other timepieces at yard sales might just pay off.
Bottom line
Yard sales, flea markets, estate sales, and secondhand shops can sometimes reward treasure hunters with valuable finds. If you plan to sell something that appears valuable, have it appraised first. 
You might find out that you're already sitting on an even bigger treasure than you imagined — maybe even one that will allow you to cash in and retire comfortably.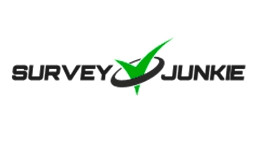 SurveyJunkie Benefits
Over $55,000 paid to members daily
Earn up to $130 a month taking 4 or more surveys daily
$76 million paid out to date
20M+ lifetime members and BBB accreditation