As the holidays get closer, it's a good time to check out Costco and see if they have any additional deals to get you in the spirit.
Perhaps you have a big list of people who need gifts but a small budget because you're trying to save money. Or maybe you're trying to find something perfect for a friend or family member.
As you put your nice list together, here are holiday deals from Costco that could help you stuff the stockings of friends and family.
Candy
Pick up some sweets for the sweet tooth on your list. Costco's deal on Ghirardelli Squares Peppermint Bark includes $3.50 off the retail price of $14.03 from Nov. 14 to 28. There's no limit on how many of the 21-ounce packs you can buy, so feel free to fill up and cover multiple people on your list.
Jeans
Clothes are a great gift, so consider the Gloria Vanderbilt Ladies' Amanda Stretch Denim Jean, which comes in either dark blue or black depending on your needs. A pair of the stretch jeans will cost you $9.99, which is $9 off the retail price, from Nov. 14 to 28. But take note that you can only purchase them on Costco.com.
Jewelry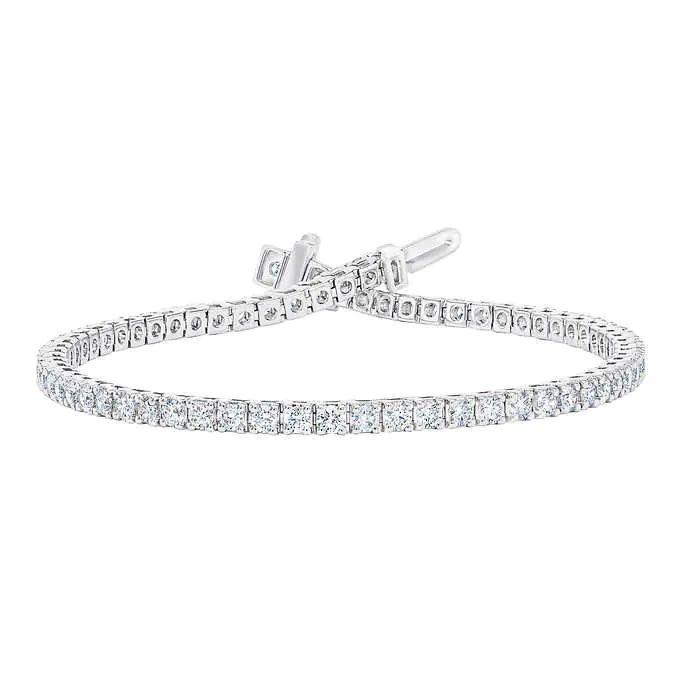 If you want to pick up something that really sparkles, grab a 14kt White Gold Tennis Bracelet with 3 carats of round brilliant diamonds. The bracelet costs $2,599.99 with an $800 rebate until Nov. 28.
Pro tip: A great Costco hack is to take advantage of its generous return policy, but there are restrictions when it comes to diamonds. Be sure you know the return policy restrictions before you buy just in case.
Air fryer
Air fryers are becoming more popular, so consider picking one up for the foodie in your life. The Gourmia 7-Quart Digital Air Fryer, which costs $49.99 with a $10 discount until Nov. 28, includes a basket and crisper tray along with 1o pre-set functions to make cooking a breeze.
Fitness tracker
You may know someone who wants to lose weight as part of their New Year's Resolutions, so help them out with a fitness tracker. The Fitbit Versa 4 Fitness Smartwatch includes different exercise modes and lets track things like steps, heart rate, and sleep. The tracker, which includes a second watch band, is $80 from Nov. 11 to 28.
Earbuds
The music lovers on your list are sure to be excited about the Samsung Galaxy Buds2 Pro, which comes in either black or purple. The earbuds cost $189.99 with a $30 rebate from Nov. 14 to 28 and have intelligent active noise cancellation to help gift recipients hear their favorite tunes loud and clear.
Ice maker
Do you have a giftee who likes cold drinks and is particular about what kind of ice they use? Then they are the perfect person for the GE Profile Opal 2.0 Nugget Ice Maker with 1 Gallon XL Side Tank, which creates crunchy ice nuggets for drinks and anything you need to keep cool. The ice maker can be ordered from Costco.com and includes a $70 rebate until Nov. 28.
Tablet
Check out Apple's iPad Mini, which comes with an 8.3-inch screen and 64GB of memory to pack in games, books, movies, and more. You can pick up a pink, purple, space gray, or starlight-colored tablet for $439.99 including a $50 discount until Nov. 28.
Wine set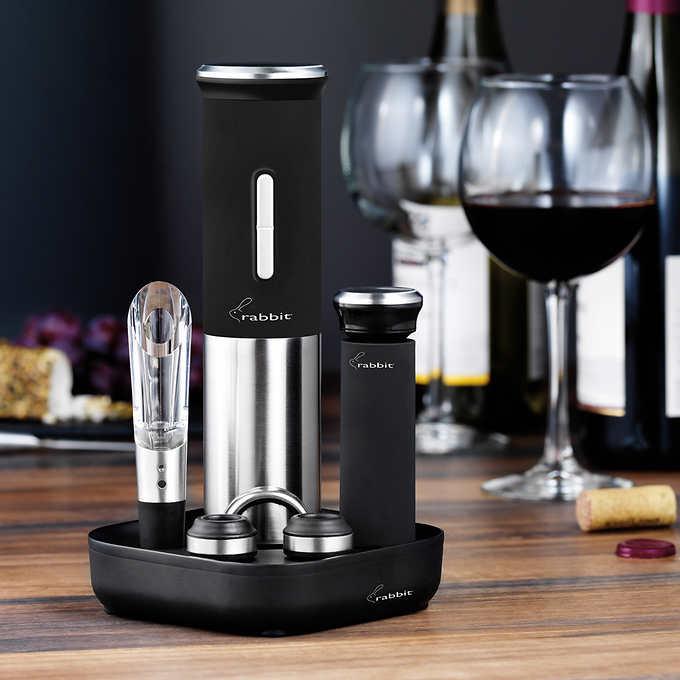 Wine lovers will love the Rabbit Electric Wine Opener Set for $22.99 with a $10 discount from Nov. 14 to 28. The set includes an electric corkscrew, foil cutter, and stoppers to preserve your wine's flavor.
Pro tip: If you're trying to save money on groceries, consider picking up in-store brands like Kirkland Signature, which includes a wide variety of delicious wines and may be cheaper than name-brand bottles.
Food processor
Give your favorite cooks something that will make everyone happy to try new dishes. The Cuisinart Core Custom 13-Cup Food Processor includes different speeds and built-in storage for $149.99 from Nov. 14 to 28. That price includes a $50 discount from its typical cost to help you save some money.
Hard drive
Is there someone on your list who has been working from home for a while? Check out the Seagate 8TB Desktop Hard Drive for $129.99 with a $30 discount from Nov. 14 to 28. The hard drive can help users backup their extra data or add more space for things like Christmas photos after another successful holiday season.
Gaming chair
Check out the DPS Gaming 3D Insight Office Chair for the gamers on your list. The chairs feature an adjustable headrest and armrests and come in blue, gray, or white. You can grab one for $139.99 including a $40 rebate from Nov. 14 to 28. Costco has put a five-chair limit on purchases, but that should still cover several gamers who need a comfortable place to sit.
Sweatshirt
Now that it's getting colder, it may be a good idea to pick up a sweatshirt to keep a loved one warm. Costco's Adidas Men's Crew Sweatshirt comes in three colors and ranges in size from small to xx-large so you're sure to find the perfect fit. Pick one up for $15.99 including $4 off from Nov. 14 to 28.
Space heater
Keep your giftees toasty with a space heater that's sure to warm things up. The Vornado Velocity 5R Whole Room Heater includes touch controls and two heat settings to make any space a little more comfortable in the winter months. The space heater costs $79.99 with a $20 rebate from Nov. 14 to 28.
Bottom line
Look in your wallet to make sure you have the best credit cards for Costco and remember to check on any potential restrictions Costco may have depending on how you want to pay for your Costco run. It's also a good idea to stick with a budget if you're trying to keep your spending in check this holiday season.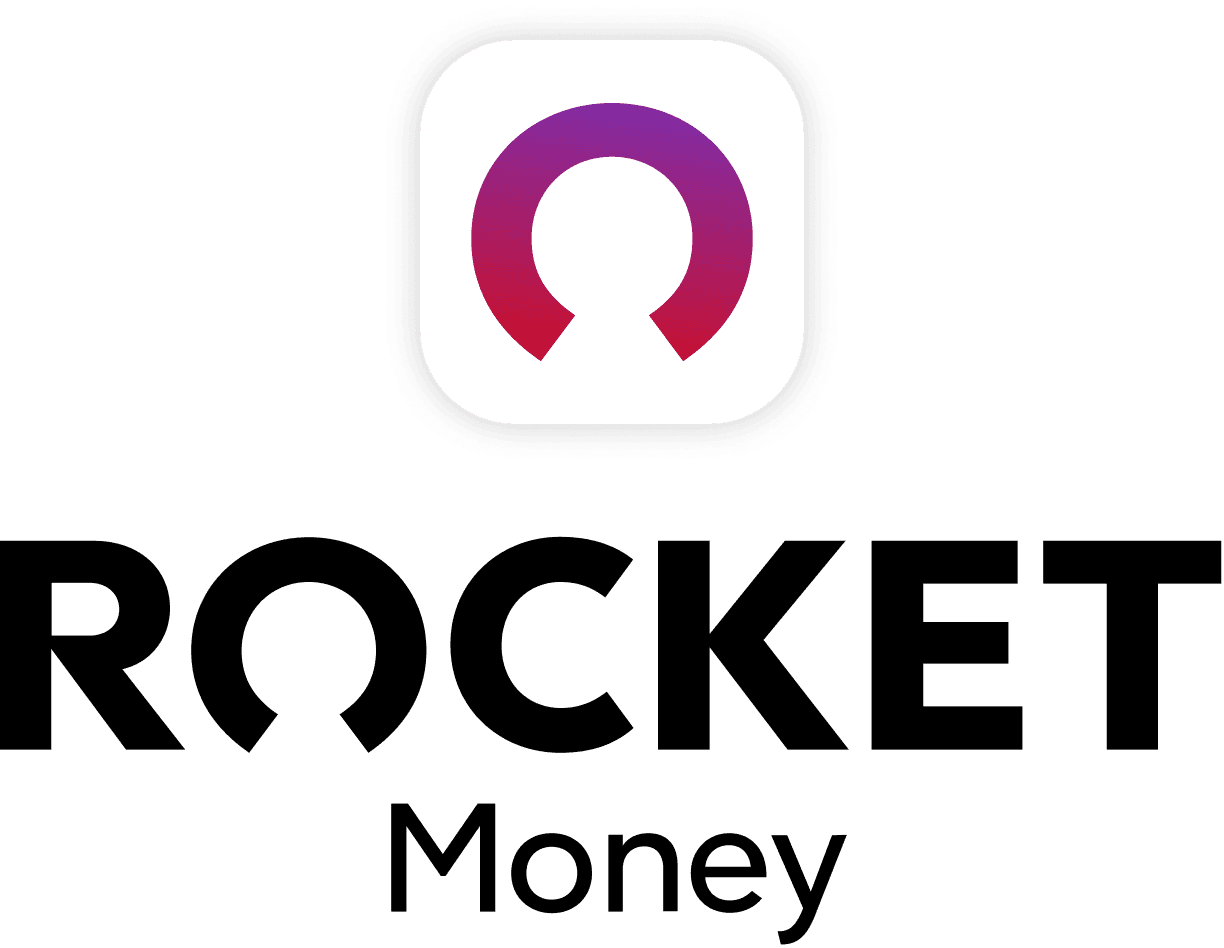 Rocket Money Benefits
Automatically find and cancel subscriptions
Slash your monthly phone, cable, and internet bills
Save an average of up to $720 a year