Dating is the perfect time to ask questions and seek opinions as two people learn about one another.
Don't overlook chatting about money matters. Asking some key questions can yield answers that shed light on how each person views financial issues such debt, spending, and how to grow your wealth.
Following are some good financial starter questions to ask on your next first date as you try to figure out if you are compatible.
If you have more than $10,000 in debt from credit cards, medical bills, collections, or personal loans, this company might be able to assist you in consolidating your debt into one low monthly payment.
What is your credit score?
This is a great question to ask: While it's not as intrusive as asking someone how much money they make, it can still give you an idea of their financial health.
A good FICO credit score starts around 670 and can go all the way up to a top score of 850. The higher the score, the less likely your date is to be in financial trouble. 
Good credit can indicate that they're responsible when it comes to finances.
How strict are you with a budget?
Budgets are a great way to keep track of income and expenses. A budget can help you optimize how much you can save, leaving you with more cash for investments or to put into a high-yield savings account.
Ask about specifics, such as how they use a budget to cut back on expenses, or the single best thing a budget has helped them accomplish.
What do you like to spend your 'fun money' on?
Those who are saving enough cash likely have some "fun money" to spend on the occasional favorite splurge. So, ask your date how they like to spend that extra money.
Perhaps they splurge on a hobby that they're interested in, or they like to pamper themselves once in a while. Their answer could also give you more insight into what they like to do in their spare time, or what interests them.
Do you invest?
Investing is an important part of many people's financial plan, particularly when it comes to saving for retirement or a major purchase such as a house.
Ask your date if they have money to invest and what they like to invest in. You can gain some interesting insights into their financial priorities. Maybe you will even get a few investment tips from one another.
What are your long-term money goals?
Goals are an important part of your financial life because they can help you solidify plans. Does your date hope to retire early? Or is this person dreaming of buying a house in the future?
It can be interesting to learn what long-term goals someone has and how they plan to achieve them.
What is your feeling about debt?
Debt is a big factor to consider when you're dating someone new. After all, you could end up being responsible for some of their debt if your relationship becomes serious.
So, ask about their feelings when it comes to debt. Do they try to pay down their credit card bill each month? Are they carrying debt such as a car loan or mortgage? Do they still have student debt?
How did you spend your last windfall?
Your date may be in a job where they get a big bonus. Or, they may be a real estate agent who works on commission. So, what do they do when they suddenly receive a lot of cash?
It can be insightful to know what they spend their money on, or if they save it. Learning about these things can give you a better idea of their financial goals.
Do you believe committed couples should share a bank account?
Committed couples have to decide how to handle money. Will they put cash in a joint account or will they continue to have separate accounts?
There's no wrong answer, but learning how your date feels can shed light on how they view a financial partnership.
Who should manage the money in a relationship?
In a relationship, who manages the money? Does one person handle all financial issues, or do you split responsibilities? 
For example, perhaps one person handles investments and the other takes care of expenses and bills. Knowing where your date stands can provide important insights into your compatibility.
What is your idea of a 'dream retirement'?
Is your date saving money in an employer-sponsored 401(k) or adding cash to a high-yield savings account in hopes of financing a dream retirement?
Talk it out with your date to learn about their potential retirement goals, and see if you have a shared vision.
Do you have an emergency fund?
An emergency fund offers an important resource for covering unexpected costs such as a sudden health issue or a car breakdown.
If your date has an emergency fund, it could be a sign that they are saving responsibly and planning ahead.
Bottom line
Asking financial questions on a first date can be a little awkward, but it can also help you decide if there is going to be a second date. Afterall, one of the biggest reasons couples don't make it is because of finances. 
Such questions can also help you take stock of your own financial beliefs and think about whether you need to re-evaluate your own money philosophy as you try to get ahead financially.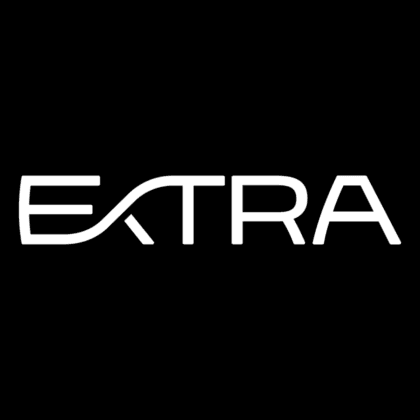 Extra App Benefits
Build your credit history every time you spend money
Works with your existing bank account
Earn up to 1% in points for rideshares, coffees, phone bills, and more