Your credit score is an important piece of financial information. A good credit score can help lower your financial stress in several ways.
Your score is used by lenders to decide if you're a good person to lend money to, or potential landlords may use it as part of the vetting process to decide if they want to rent to you or not.
But what if you need a boost in your credit score? Check out some of these apps that could help you build your credit history.
If you have more than $10,000 in debt from credit cards, medical bills, collections, or personal loans, this company might be able to assist you in consolidating your debt into one low monthly payment.
What's a credit booster app?
A credit booster or credit builder app could help build your credit history with different options.
Some apps will lend you money that you pay back over time to help build your score by reporting to the credit score agencies — Equifax, Experian, and TransUnion — that you're a responsible person to lend money.
Other apps allow you to pay bills through their apps and then report the payments to credit score agencies to help you build your credit history. Payment history accounts for 35% of your FICO credit score.
What are the pros and cons?
Credit booster and credit builder apps can be a good option to consider if you need to build your credit history, especially if you're applying for a car loan or mortgage application.
But it's also important to consider some of the costs associated with these types of apps. You may have to pay a monthly service fee to use the app, or you could be agreeing to a loan from the app with a high interest rate.
Make sure you factor in the advantages and potential costs before you decide to sign up with one of these credit booster apps.
Grow
Streaming services like Netflix or Hulu, for example, get paid by you each month but don't do much to help build your credit history.
That's where an app like Grow can help. You can pay for your streaming services through Grow, and the company will report your annual line of credit to the credit bureaus.
For the basic plan, you can pay up to $17 a month in your streaming bills through Grow along with $2.99 a month or $29.99 per year for a report sent to the credit bureaus who will see that Grow has extended you an annual line of credit worth $204.
Self
Self will give you a loan and allow you to repay it, building credit over 24 months to help build your credit history.
There are various levels, starting with a $600 loan that you'll pay back at a rate of $25 a month for 24 months. Self will then report your loan payments to help strengthen your score.
Be aware that there is a $9 admin fee and more than a 14% interest rate attached to the loan, so you'll be spending $89 over the two years of the loan.
StellarFi
Connect your bank account to StellarFi, and you can pay your bills as usual through the service to help build your credit.
Instead of paying a bill directly, StellarFi withdraws the cash from your checking account to pay the bill and then reports that bill paid to credit agencies.
You can choose from two payment plans that cost either $4.99 per month or $9.99 per month, depending on the features you need.
Chime
Chime allows you to use a Chime Visa card that you prepay, and then it will report your completed purchases to strengthen your credit.
To start, you have to deposit $200 into your Chime Credit Builder checking account that the company uses to pay your charges, so remember that you'll need at least that much to get started.
You can also add money to your account as you go along to potentially help build your credit.
Experian Boost
Experian — one of the three credit score reporting companies — allows consumers to use its on-time bill payments to strengthen their credit.
With the Experian Boost app, you can connect bank accounts, credit card accounts, or accounts you use to pay rent. The program will review your payment history to find bills you've paid on time.
Bills that can work as part of Experian Boost include phone, cable, internet, and water bills, online rental payments, and more.
Kikoff
Kikoff allows you to spend up to $750 in its online store in exchange for reporting your paid purchases to credit score agencies to help build your credit history.
Kikoff reports on-time payoffs to the credit bureaus to help your score with each purchase you make.
There are some catches to this app, as you have to pay $5 per month in service fees, and you can only shop with Kikoff to get credit for your purchases.
Other ways to help build your credit
There are more traditional ways to strengthen your credit history if you don't want to use a credit builder or booster.
The most important way is to pay your bills on time. Overdue notices or overdue fees can negatively impact your score, so it's important to stay on top of your bills.
You can also open a credit card to expand your line of credit but don't go overboard on spending. Opening additional lines of credit still means you have to pay them on time.
Bottom line
Credit builders and boosters may be good options if you need to strengthen your credit for a loan application or want better interest rates from lenders.
But make sure you understand all the pros and cons of credit builders or boosters before you sign up for one, such as fees or interest rates.
And if you want to build wealth, make sure to only spend within your means and stick to a budget.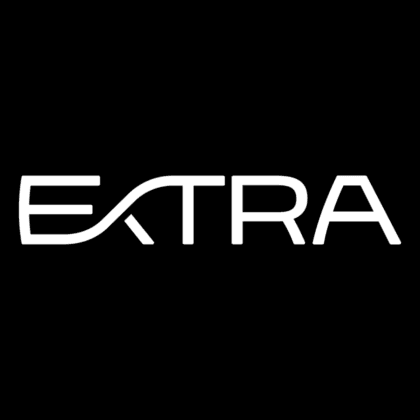 Extra App Benefits
Build your credit history every time you spend money
Works with your existing bank account
Earn up to 1% in points for rideshares, coffees, phone bills, and more