When you retire, you may think about your investments, your budget, or how you plan to spend your money on a fixed income if you retire early. But did you know that retirement can also affect your credit score?
Check out some of these surprising ways that your score could go up or down when you're retired.
You apply for a loan
You may be thinking about making a big purchase to enjoy your retirement years. Perhaps you want to buy a second home or a new car.
But that kind of spending means the lender will check your score, which could hurt it for a little while. And remember that your score could get knocked down further if you're not approved for the loan due to issues such as no longer having a steady income.
You close unused credit cards
You may have extra credit cards in your wallet for stores where you bought business clothes for work or simply cards that you rarely use.
You may think closing a bunch of credit cards to simplify your money management in retirement is a good idea, but getting rid of one card or multiple cards could actually hurt your score.
In addition to reducing your overall credit usage ratio, you may be shortening your credit history, two factors that are important in the credit scoring model. Instead, be strategic about closing any cards and consider how it may impact your score.
You maintain a high credit card balance
You may be excited about traveling and exploring different places now that you're retired and have plenty of time to go. But remember that these trips may cost a lot of money.
It's important to stick to a budget when you're planning a trip. If you're paying for flights or cruises on a credit card, try not to carry the balance over from month to month.
Pro tip: Use the best travel credit cards to earn extra perks and points, which may cut down on your travel expenses.
You cosign a loan for someone else
There are times when you may have been in a position to cosign a loan for someone or help out with a loan for a family member. For example, you may have cosigned a loan for your children's college tuition or to help them get out on their own after college.
But cosigning a loan also makes you legally responsible for that loan. So while it may have been helpful to your kids, it could hurt you if they don't make payments on time.
You pay off debt
Paying off debt is a great way to get your financial house in order before you retire. After all, you don't want to use some of your retirement funds to pay off debt when you're on a fixed income.
But getting rid of that debt could also ding your credit score. Creditors like to see a good mix of types of credit in your score, such as a mortgage or credit cards, as well as making on-time payments.
When you pay off a debt, you may decrease your credit mix, payment history, and your credit utilization ratio. Altogether, these three factors account for 60% of your credit score.
It's good to get rid of debt, but know that your credit score may decline for a short time after you've paid off a debt.
You pay late
You may be busy figuring out what to do now that you're retired, where you want to spend your money, or creating a new routine. But one thing to remember is that bills don't go away, and you have to pay them on time whether you're working or retired.
Consider setting up auto-pay for your bills if you're worried about missing payments because you're busy with your retired life.
If you find that you're having a hard time making payments, talk to your credit card issuer, utility company, or other lender before you fall behind. They will probably be able to adjust your payments or work out a payment plan.
You have unpaid bills
In addition to late payments, you may not have enough money to pay bills because you're on a fixed income or rely on Social Security.
If you can't pay your bills, the first step is to track where every penny is going. You may need to rethink your budget and find ways to decrease your spending.
But don't just let bills go unpaid without contacting the lender or service provider. They may work out a payment plan for you.
And if you find you aren't able to make ends meet, it may be necessary to find ways to make extra money.
You refinance a loan
Refinancing a loan for a lower interest rate may be a good option when you're retired. If you're on a fixed income, saving money by refinancing loans such as your mortgage or a car loan may save you money each month.
But, as with initiating any loan, refinancing will affect your credit score because the lender will do a "hard pull" to check your credit. And remember that refinancing comes with other fees, so be sure the savings outweigh the cost.
You stop using your credit cards
In retirement, you'll have more time to pursue new hobbies, travel, and spend money. Or you may want to just relax, enjoy some time at home, and hold on to your cash. You may even be anxious about spending money when you no longer have a working income.
But not spending money could actually hurt your credit score. Some credit card issuers will cancel a card if you haven't used it in a while. And if potential lenders see your history of payments decreasing, they may be less likely to lend to you in the future. 
Bottom line
Your credit score is still an important part of your financial life even when you're no longer working. As you have throughout your adult life, you should take care of your credit score.
You're entitled to a free credit report from each of the credit bureaus — Equifax, Experian, and TransUnion — once a year. Check your credit report at least that often to maintain your financial fitness in retirement.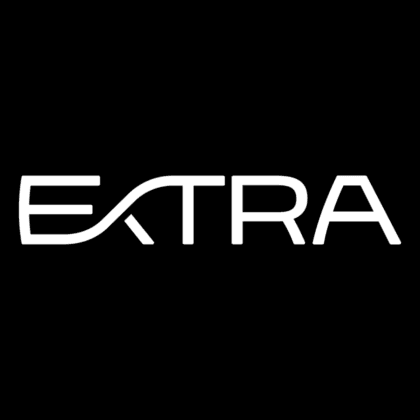 Extra App Benefits
Build your credit history every time you spend money
Works with your existing bank account
Earn up to 1% in points for rideshares, coffees, phone bills, and more