Is it possible for a side hustle to require minimal effort and help you make money in your free time? With certain gaming apps, there's typically not much for you to do other than download the game, learn how to play, and play when you have time.
With Fruit Frenzy, you compete against other players to see who can get the highest score from matching fruit together. Depending on which type of game mode you play, you could earn actual cash from winning. Let's see how Fruit Frenzy works and whether it might make sense for you.
In this Fruit Frenzy game review
What is Fruit Frenzy?
Fruit Frenzy is a mobile game found on the Pocket7Games app, which is available on the App Store, Galaxy Store, and through the Android download link on the Pocket7Games website. The Pocket7Games app is listed in the "Card" category on the App Store, but Fruit Frenzy is a game where you match pairs of fruit on a board to score points before the time runs out.
Fruit Frenzy was created by AviaGames Inc., a game app development company that was launched in 2017 by Ping Wang and Vickie Chen. AviaGames is based out of Mountain View, California, and has around 30 employees. Other popular games from the company include Bingo Clash and Solitaire Clash.
Pocket7Games is rated among the top 10 Card games on the App Store and has over 64,000 ratings and reviews with an overall rating of 4.5 out of 5. Fruit Frenzy is one of many games that can be found in Pocket7Games, along with Solitaire!, Dunk Shot, Bubble Shot, and more.
Other games you might like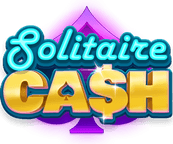 Earn Up to $200 Every Time You Win This Viral iPhone Game
Learn More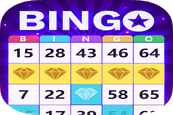 Earn Extra Pocket Money from Your Phone with This Game
Learn More
How to play Fruit Frenzy
Fruit Frenzy's gameplay is fairly simple and straightforward — you start with a game board of fruit and you work to clear the board by matching fruit pairs before the time runs out. If you score higher than your opponent(s) at the end of the match, you win. Depending on the type of game mode you're playing, winning a game could result in earning tickets (the in-game virtual currency), Gold Stars, and/or actual cash.
Let's see how the different features of the game work.
Scoring and gameplay
You typically have two minutes per game of Fruit Frenzy to get the highest score possible, but there are different ways to score that could affect your strategy for playing the game. It's also important to understand the rules of the game.
In general, you want to match two of the same fruit together on your board. You do this by tapping on one and then tapping on another of the same fruit. There are loads of different fruits, including blueberries, bananas, watermelons, cherries, grapes, and more.
You can only successfully match a pair of fruit by using up to three successful lines between the two fruits. If more lines are needed, the game will tell you and the two fruits won't be cleared. You'll know which fruit you need to match next when it's announced by the game.
Here's how scoring works:
Matching fruit: Each successful match earns you 300 points. There's a timer after the next fruit is announced, and you'll score bonus points the quicker you match the called fruit. A perfect match, or matching a pair of fruit as quickly as possible, gives you an additional 100 points, for a maximum of 400 points per matched fruit.
Clearing rows and columns: Each cleared row or column earns you 300 points, for a maximum of 4,800 points.
Clearing the board: You earn 1,000 points for clearing the entire board.
Time bonus: You earn additional points if there's time remaining and you clear the board. This bonus is equal to how many seconds are remaining x 100. For example, if you clear the board with 20 seconds left, you'd earn an additional 2,000 points.
Power-ups
You might find that when a type of fruit is announced, you can't find a way to match and clear a pair from the board. Fortunately, Fruit Frenzy has power-ups that you can earn as you're playing the game and matching pairs of fruit.
For each successful match you make, you'll fill up part of the power-up bar at the bottom of the screen. Once the bar is completely filled, you'll earn one of these power-ups that you can use at any point during the game:
Fruit Bomb: Pauses the timer and allows you to choose any one pair of fruit to clear from the board.
Triple Bomb: Pauses the timer and allows you to choose any three pairs of fruit to clear from the board.
Fruit Dumper: Prevents one type of fruit from being called again by the announcer.
It likely makes sense to hold onto power-ups until you actually need them because using power-ups strategically could help you score more points.
For example, rather than using a Fruit Bomb or Triple Bomb right when you get one, wait until a fruit is called that might be impossible for you to match because other fruits are blocking the path. In this case, you could use a bomb to help clear the path. Since the timer is paused while using bombs, you could still have enough time to make the match as well and help clear your board quicker.
Game modes
Fruit Frenzy typically allows you to choose from three different game modes:
Cash Games: Has a cash balance entry requirement between 60 cents and $30 and prizes typically include cash, Gold Stars, and tickets. This game mode also features "Spin & Go" modes where you have a chance of adding more money to the prize pool. The higher the entry fee for the game, the higher the potential prize pool will be for Spin & Go games.
Tournaments: Could have cash balance or ticket entry requirements such as a $3 entry fee or a 500-ticket entry fee. Prizes often include cash, Gold Stars, and tickets. You typically compete against other players for a set prize pool, which is often cash. In certain types of tournaments, there's no pausing allowed.
Ticket Games: Has a ticket entry requirement that could range between 10 and 8,000 tickets. Prizes could include tickets or cash.
Earning tickets, bonus cash, Gold Stars, and more
If you play Fruit Frenzy or other games within the Pocket7Games app, you'll find there are a few different types of currencies or awards you can earn:
Tickets: This is the in-game currency that allows you to play ticket games. You can earn tickets by winning certain games, collecting daily rewards, and other in-game activities.
Bonus cash: This isn't actual money you can withdraw from the game. However, you can use bonus cash to play in cash tournaments. Bonus cash can be earned from winning certain games, referring friends, and participating in other in-game activities, such as Lucky Draw, Scratchers, or Login Chest.
Cash: This is actual cash you can withdraw from your game account. You typically earn cash by winning Cash Games or Tournaments.
Gold Stars: Cash Games and Tournaments offer Gold Stars as part of the available prizes. Earning Gold Stars automatically puts you into a timed prize pool against other Pocket7Games players. The more Gold Stars you earn during the timed period, the better your chances of winning cash prizes from the prize pool.
Who can earn money with Fruit Frenzy?
Since Fruit Frenzy allows users to deposit real money, it isn't rated for all individuals. Although it's rated for individuals 17 and older on the App Store, AviaGames requires users to be at least 18.
The Pocket7Games app is currently available in English and Simplified Chinese for compatible iPhones, iPads, and other devices on the App Store. Compatible Android devices can find the app on the Galaxy Store or by using the Android link on the Pocket7Games website.
Depending on where you live, you might not have access to certain Fruit Frenzy game modes. The Pocket7Games app will request your location to determine whether you're able to play for cash. AviaGames doesn't offer cash games for Pocket7Games in these locations:
Arizona
Arkansas
Connecticut
Delaware
Louisiana
Montana
South Carolina
South Dakota
Tennessee
Vermont
Puerto Rico
Cash games for card games from Pocket7Games aren't allowed in:
These states might have limited types of tournaments available from Pocket7Games:
Fruit Frenzy could be a good fit for you, and potentially lots of fun, if you enjoy matching games where you can compete against other players. 
How much can you earn with Fruit Frenzy?
There's no guarantee you'll earn any money by playing Fruit Frenzy or that it will make you rich. But it could provide an opportunity to create another income stream similar to many of the best side hustles.
You typically have to play in the Cash Games or Tournaments game modes to earn actual money with this game. It's possible that certain games within these modes could require tickets to play, but most of these games will require a cash balance.
You need to deposit your own money or earn bonus cash to add to your cash balance. Options for depositing money (adding to your cash balance) include using PayPal, Apple Pay, credit or debit cards, Venmo, and more. If you've added to your cash balance, you can start competing for cash prizes. In general, the larger the cash balance entry requirement, the larger the prize pool for winning.
For example, you might see an entry requirement in the Cash Games of 60 cents and a prize pool of $1. But it could get as high as paying $30 to play a game with a prize pool of $50. In Spin & Go games, you might even see prize pools as large as $1,000. Since the standard game takes two minutes to play, it's easy to see how quickly you could be earning money.
If you want to withdraw any available funds, select "Withdrawal" from the in-game menu. This brings you to the withdrawal menu where you can see how much cash is available to withdraw. Bonus cash can't be withdrawn, but you can withdraw any cash you've won or deposited.
There's a minimum withdrawal amount of $2, but any withdrawal under $10 is subject to a $1 processing fee. Withdrawal requests may take up to 15 days to process and will be sent by mailed check or PayPal deposit.
Common questions about Fruit Frenzy
How do you win Fruit Frenzy?
You win Fruit Frenzy by getting a higher score than your opponents. You typically face off against one or multiple other players to see who can score the most points from matching fruit and clearing their boards. You get points for matching fruit, matching fruit quickly, clearing rows and columns, clearing your entire board, and clearing your board before time runs out.
Do you win real money on Pocket7Games?
It's possible to win real money on Pocket7Games if you play and win the cash tournament game modes. These game modes can be played if you have a cash balance, which you can add to by depositing money or earning bonus cash through in-game activities. You must have a minimum of $2 in deposited money or won earnings to make a withdrawal.
How do you make money on Pocket7Games?
To make money on Pocket7Games, you need to play in the available cash tournament game modes. You can do this by depositing your own money to participate or by earning bonus cash through in-game activities, including referring friends to play the game. But before you jump in and start playing cash games, it likely makes sense to play practice games to learn how the game works and improve your skills.
How to get started playing Fruit Frenzy
Follow these steps to get started playing Fruit Frenzy:
1. Download Pocket7Games from the App Store, Galaxy Store, or by following the Android download link on the Pocket7Games website.
2. Open the app and select a username and avatar, then press "Play Now."
3. Select "Save Account" from the in-game menu.
4. Connect a phone number or email address to start the account creation process.
5. Once you've created an account, find Fruit Frenzy on the "Games" tab and start playing.
In some cases, certain games within the Pocket7Games app won't show up automatically for new players. If you've just created a new account, you might have to wait three days before all the games appear and are available to play.
Other games to consider
For other options to learn how to make money in your spare time, consider these two popular gaming apps.
Bingo Clash is another offering from Aviagames that's available on the Pocket7Games app. This game offers practice modes and cash tournaments where you can play classic bingo matches against other players. Bingo Clash is the #3 Casino game in the App Store, with over 70.5K ratings and reviews and an overall 4.5 rating out of 5. Read our Bingo Clash review to learn more.
Solitaire Cash is an app from Papaya Gaming that offers opportunities to play a classic Solitaire game and compete for cash prizes. If you're already familiar with different types of Solitaire games, you'll likely be able to quickly pick up how this game works. Solitaire Cash is the #3 Card game in the App Store with over 135,000 ratings and reviews and an overall 4.6 rating out of 5. Check out our Solitaire Cash review for more details.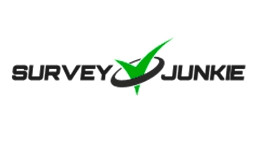 SurveyJunkie Benefits
Over $1 million paid out to Survey Junkie members monthly
Completing three surveys a day can earn you up to $40 a month
Trustpilot rating of 4.5/5 with over 30,000 reviews