According to the Federal Reserve, fewer than four in 10 Americans feel they are on track with their retirement savings, but some are bolstering their accounts through extreme savings strategies in hopes of retiring early. FIRE, which stands for financial independence, retire early, is a financial movement based on three principles:
A significant reduction in spending
An increase in income
Smart investing
It's important to make the right moves if you want to retire early. Most people need to make some sacrifices in regard to their time and budget to achieve FIRE. You may have to pick up one or two of the best side hustles and completely eliminate discretionary spending. Or you might take a more laid-back approach.
Whatever your tolerance for financial sacrifice, there are some simple actions you can take now that could add years to your retirement. There's bound to be something on this list you could start doing today.
Create a budget
To get started with planning for retirement, you'll need to know where your money's going. Start by tracking your average expenses for a month, and use that information to create a budget:
Add up your sources of income
Subtract your predictable expenses, such as rent or a mortgage
Allocate the leftover income to various spending categories
Maintaining a budget might be difficult without the right tools, so check out the best budgeting apps and find one that works for you.
Set a retirement goal
It's helpful to have a retirement age in mind and set a savings goal that will allow you to live comfortably through your extended retirement. A general rule of thumb is that you'll need 10 times your annual salary invested to be able to retire at 67.
But if you want to retire early and maintain your current lifestyle, you'll need to save more than that. Plan to have about 45% of your pre-tax, pre-retirement income saved for each year of retirement. Once you decide how much you'll need, figure out how much you'll need to set aside each year to get there.
Reduce your utility bills
You might think your utility costs are fixed, but there are a number of ways you could save money on utilities. You might:
Install energy-efficient features in your home, such as a smart thermostat
Find ways to reduce your usage, like bundling up instead of increasing the heat
Check to see whether you can switch electric companies or switch to a renewable energy plan, either of which might lower your bills
Set aside an emergency fund
Although the FIRE strategy focuses on investing money, you'll also need liquid cash stashed in a savings account that you can access in an emergency. This will help you avoid needing to withdraw from your retirement account or borrow money that will cost you in interest charges.
Experts generally recommend keeping three to six months' worth of expenses in a savings account, but you might feel more comfortable with more than that during the current economic downturn. 
At a minimum, two professors of household finance suggest having $2,467 saved in an emergency fund. This amount yielded the greatest buffer with the least downsides in opportunity costs and was recently published in an early version of their paper, "Rules of Thumb in Household Savings Decisions," on SSRN, a platform for early-stage social science research.
If you open one of the best savings accounts, then your money can still earn some interest even though you're not investing it.
Customers Bank High Yield Savings Account Benefits
Incredible 5.30% APY1 to boost your savings
Interest is compounded daily and posted to your account monthly
Enjoy 24/7 online access to your account and funds
FDIC insured, no fees, $1 minimum deposit
Cancel your unused subscriptions
If you monitor your credit card statements, you might find charges you didn't expect. Maybe you never canceled that free trial of a streaming service you only intended to try out.
If you don't want to analyze your statements, you can use a free app such as Rocket Money to cancel unused subscriptions on your behalf. Rocket Money team of experts can also help you negotiate your telecommunications bills and request refunds from your bank when you're charged an overdraft or late fee.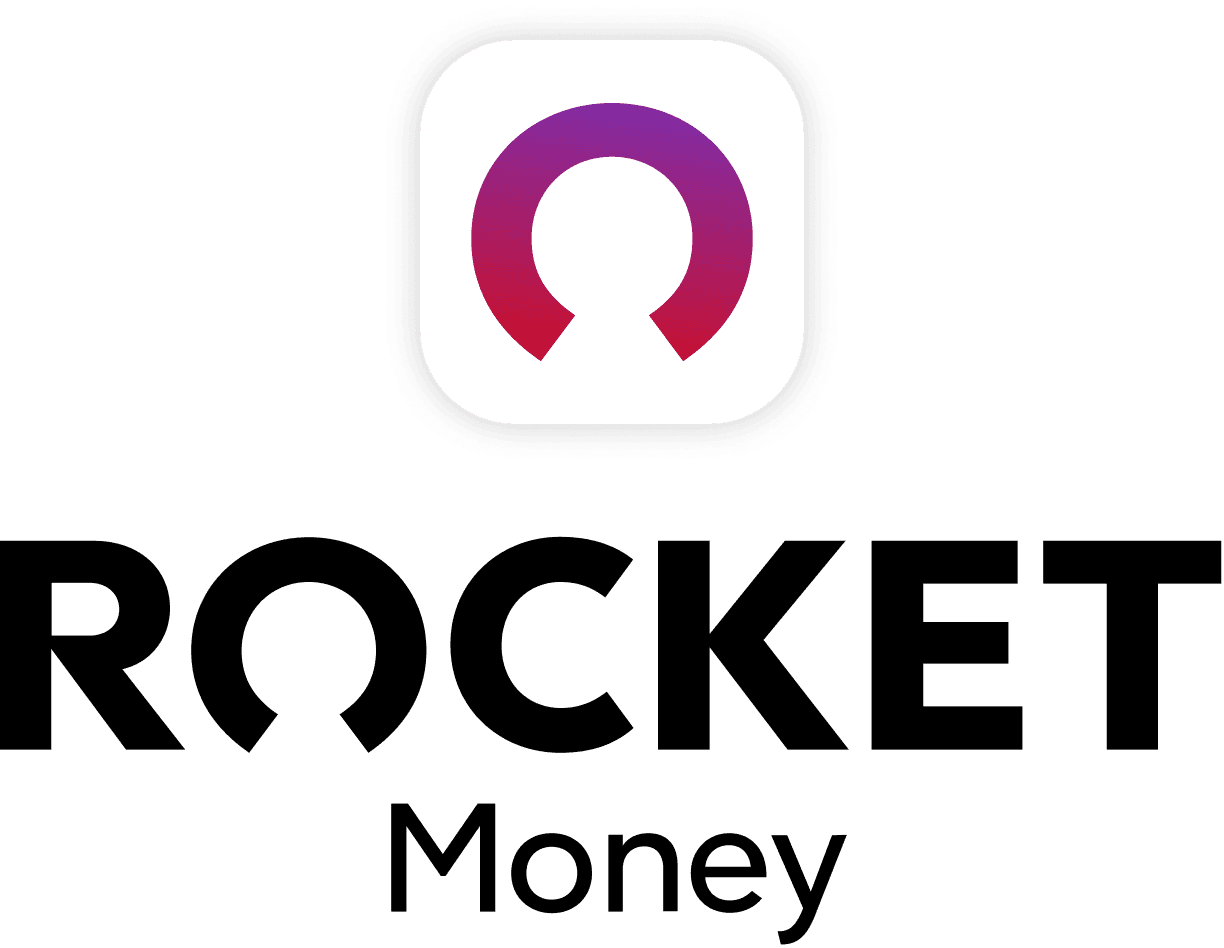 Rocket Money Benefits
Automatically find and cancel subscriptions
Slash your monthly phone, cable, and internet bills
Save an average of up to $720 a year
Find out about refunds
Have you ever purchased an item only to watch the price drop later? Many retailers have policies in place to refund you the difference when that happens. And retailers such as Amazon will even refund your order if your delivery is late.
But keeping track of these policies, while also tracking prices on items you already bought, can be quite a headache. Try using a free service like Capital One Shopping Price Protection to more easily find potential refunds.  When a price drops after you buy (within the time allowed in the merchant's price drop policy),  Capital One Shopping helps you get a refund for the difference.
Max out your retirement accounts
The more money you contribute to your retirement plans early on, the more your money will grow by the time you're ready to retire. When saving for retirement, experts generally recommend stashing away 15% of your pre-tax income annually, but if you want to retire early, you'll need to contribute even more.
You might consider going beyond just matching your employer contribution and trying to contribute up to the 401(k) limit. If you still have money to save, open an IRA in addition. If you're self-employed, you can use a SEP IRA, which has much higher contribution limits.
Use a rewards credit card
Every dollar you spend provides an opportunity to earn cash back and rewards, which can help you save more of your income for retirement. There's no reason not to use a rewards card for all your purchases. There are plenty of annual fee-free cards to choose from, but you might also consider premium cards if you know the benefits, perks, and rewards can offset the annual fee.
Which card will be the best rewards credit card for you will depend on your lifestyle and spending habits. And don't be afraid to have multiple credit cards to make the most of different spending categories, just make sure you pay your balance off each month to avoid any interest charges.
Use a debt repayment strategy
If you have fair or bad credit, you may not be able to get a low enough rate on a personal loan to consolidate your debt, and you won't qualify for a balance transfer card, either. But you can use a debt repayment strategy to get out of debt faster and start saving more.
The debt avalanche method involves prioritizing your highest-interest debt while keeping up with the minimum payments on all your other bills. Once you've paid off your highest-interest debt, whether that's a credit card or a payday loan, you'll move to the next highest-interest debt on the list.
Get cash back with Ibotta
Why not get paid for the shopping you already do? With Ibotta, you can get automatic cash back for your online shopping when you use the browser extension or mobile app, and there are a few in-store options as well:
Purchase a gift card to use in-store and receive cash back instantly
Link your store loyalty card to your Ibotta account for automatic cash back
Select offers in the app prior to shopping, then submit your receipts for cash back
Ibotta partners with more than 1,500 retailers, so you'll be able to collect on most, if not all, of your purchases. Ibotta has dished out $600 million to Ibotta users since 2012.
Look for a higher-paying job
Find out how your salary compares to the average for your industry in your city. You may be able to find a new position at a company that pays better, especially if you're currently earning below average. Even if you love your job, getting an offer at another company could give you some leverage to negotiate a raise.
You might even invest in some continuing education, such as professional certificates, to make yourself more marketable to future employers. Or you could train for a different career entirely if there are limits to how much you can earn in your industry. There are plenty of affordable technology boot camps and professional certificates, and there are even paid apprenticeships for certain careers. Just be sure to evaluate the program thoroughly and calculate whether you'll earn enough incremental income to offset the cost.
Consolidate your high-interest debt
If you're paying high APRs on your credit cards or other debt, you might be able to save money and get out of debt faster by getting a low-interest personal loan to pay off what you owe. It'll leave you with just one bill to worry about every month, and you'll pay less over the life of the loan.
If you have good or excellent credit and can pay off your debt within 18 months, you might also consider one of the best balance transfer cards to help you pay off your credit card debt. These credit cards come with a 0% introductory APR, and some of them offer that for up to 18 months. This means you can devote more of your money toward paying down the principal.
Move to a less expensive city
If you move to a city with a lower cost of living, you could potentially put more of your income toward retirement. That's especially true if you work remotely, as your salary likely won't change.
But where should you move? Start by checking out the 25 best cities for remote workers, which were chosen based on cost of living, housing affordability, Wi-Fi speeds, and various amenities.
Invest in real estate
Real estate investments can be lucrative, but they used to require large amounts of cash. These days, you can invest in commercial real estate with as little as a few hundred dollars — and there are ways to invest in real estate without buying property. Thanks to crowdfunding, real estate investment trusts (REITs), and investing apps, we can now all make moves toward our dream of becoming real estate barons and build income for our early retirement years.
CollabHomes Benefits
Start investing today with only $500 to own shares of student housing real estate
When students pay rent, you collect dividends — CollabHome collects millions of dollars of rent every year!
Everyone wins: You get potential dividends paid monthly while making student housing better
Switch insurance companies
Every insurance provider weighs your information differently, so you might be able to get a better rate by switching to a new provider. Even if you shopped around before you purchased your policy, it's a good idea to compare prices across insurance companies every six months, especially if any of your circumstances have changed.
For example, to get the best car insurance, you can get quotes from individual providers' websites, or you can use an insurance rate comparison tool to get multiple quotes at once.
You could save up to $500 with some companies
Compare dozens of providers in under 5 minutes
Fast, free and easy way to shop for insurance
Quickly find the perfect rate for you
Open a taxable brokerage account
If you've already maxed out your contributions on your tax-advantaged retirement accounts, you may be ready to begin investing money in a taxable brokerage account. You'll pay taxes on your capital gains with these sorts of accounts, but there's no limit to how much you can invest, and you can withdraw your money at any time.
To find the best brokerage account, compare fees to get the best deal. From there, decide what combination of stocks, bonds, mutual funds, or exchange-traded funds (ETFs) you'd like to purchase. Or you can opt to go with one of the best investment apps, which can make it easy to get started, often with a very small minimum investment.
Public Benefits
Get $3-$300 in free stock when your account is approved*
Invest in 1000s of stocks and ETFs with fractional shares—no account minimums
Follow friends in a social feed and learn from a diverse community of investors
* Free stock offer valid for U.S. residents 18+. Subject to account approval.
Earn gift cards with Fetch
Don't throw away your receipts, because those slips of paper could be worth more than you think. With Fetch, you can earn rewards (think gift cards to popular retailers like Amazon and Target) just from scanning your grocery receipts.
You don't need to pre-select offers, but you can view offers before you shop to maximize your rewards. You'll earn a minimum of five points for every eligible receipt scanned, but you can rack up way more than that by taking advantage of bonus point offers. You'll also get 2,000 points for referring a friend. One thousand points are worth $1 toward a gift card.
Invest in fine art
It can be a smart idea to diversify your investment portfolio with an alternative asset class, such as blue-chip art. Investments in fine art have been known to outperform the S&P 500, and you no longer need millions to get a foot in the door.
With Masterworks, you can invest in shares of paintings at $20 each, with a minimum investment of $1,000. From there, you can choose to hold onto your investment for three to 10 years until the painting is sold, or sell your shares through the Masterworks secondary market.
Rent out your space
If you have an extra bedroom, a comfortable sofa, or even an attic space you don't use, you can earn extra money each month by renting out your space. You might choose to get a roommate or use a platform like Airbnb, which can be one of the more lucrative side hustles in the gig economy. If you don't have sleeping space but you have storage space to rent out, check out Neighbor.
Earn rewards instantly with Drop
Drop is a free app and Chrome extension that rewards you for shopping with hundreds of retailers. In addition to shopping directly from the app, you can link a credit or debit card to automatically get points when you make a purchase at a partner retailer.
Every 1,000 points equal $1, and you can redeem your points for gift cards at top stores like Amazon and Starbucks. Use those gift cards for your everyday purchases, and you'll have more money left over from your income to contribute to a retirement account.
Drop Benefits
Get $1 today just for signing up and linking a credit card
Earn cash back on your every day shopping trips
Earn at your favorite stores - Amazon, Starbucks, Trader Joes, and Walgreens
Open a high-yield savings account
As of December 2020, the national average annual percentage yield (APY) on a savings account is just .05%, according to the Federal Deposit Insurance Corp. (FDIC). That's not much compared to what some high-yield savings accounts offer. For example, a savings account with an online bank could earn you 1%.
Although your money will certainly grow faster in a retirement account, a high-yield savings account is a great place to keep your cash. There are even high-yield savings accounts with no minimum balance requirement, so you can open an account and start building toward retirement even with a small amount today.
Customers Bank High Yield Savings Account Benefits
Incredible 5.30% APY1 to boost your savings
Interest is compounded daily and posted to your account monthly
Enjoy 24/7 online access to your account and funds
FDIC insured, no fees, $1 minimum deposit
Work on your credit score
Bad credit can cost you thousands of dollars in interest charges on your auto and home loans, raise your insurance premiums, and make it more costly to take out a personal loan or use a credit card.
Take steps to improve your credit score so you can avoid paying unnecessary interest. Set up automatic payments so they're always on time, and try to lower your credit utilization ratio (the amount of available credit you're using) by paying down debt, making payments twice per month, and asking for a higher credit limit.
If you have limited credit history, consider using a secured credit card to build credit, or ask to be an authorized user on a creditworthy relative's account. Monitor your score regularly with a free service that can help you see simple moves to make that can continue building your score.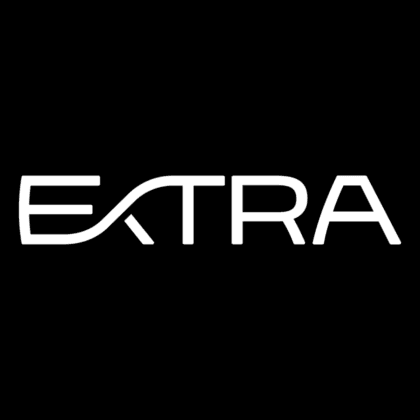 Extra App Benefits
Extra Debit Card2 can link to accounts at over 10,000 banks3
Helps turn everyday debit purchases into credit-building opportunities
No credit check, no interest, and no hidden fees
Membership costs less than $1/day
Start micro-saving with Digit
It can be tricky to know how much to set aside each month, especially if your income or expenses fluctuate. Digit is an app that analyzes your income, spending, and upcoming bills to determine a safe amount to save for you. Your money is automatically deposited into an FDIC-insured account. 
Check for unclaimed money
A lot of people have unclaimed cash they're not aware is out there. It could be a security deposit that was never returned or an overtime check you never cashed. Or it might be something more significant, like an unclaimed life insurance payout.
It's easy to check for this money with the National Association of Unclaimed Property Administrators. You'll need to search by state, so you should conduct a search for all the states you've lived in.
Sell your old stuff for cash — and buy second hand
If you throw away your old clothes, books, home items, or used electronics, you're throwing away money. It's easy to resell your items online for cash. Check out the following platforms to get started: 

Electronics: eBay, Amazon
Home items: Letgo, Craigslist, OfferUp
Books: BookScouter, Amazon, Half Price Books
You can also use many of these same sites to find money-saving deals on secondhand items for your household, in addition to snagging items at local thrift stores.
Earn money from your car
If you don't use your car that often, you can potentially earn hundreds of dollars per month renting it out with a service like Getaround or Turo. You'll need to keep your car clean and well-maintained but beyond that, not much effort is required. Turo offers a contactless check-in process that allows you to do a remote identification of the driver. Getaround uses a device that allows renters to unlock your car from their phone.
If you're a frequent commuter, you can also earn money from your car by displaying advertisements as you drive. Wrapify or Carvertise will place removable ads on your vehicle, and you'll get paid according to how often and where you drive.
Develop a passive income stream
The amount you can earn with most side hustles is limited due to time constraints. We all have only so many hours in the day. But passive income opportunities can be a way to earn money while you're doing other things. Some require effort upfront, but very little ongoing work is needed to keep earning.
For example, ways to earn passive income might include:
Creating an online course and selling it
Creating a popular YouTube video
Becoming a peer-to-peer lender
Opening a dropshipping business
Monetizing your blog or social media page with affiliate marketing
Work freelance
For many careers, there are opportunities to work freelance in addition to your day job. If you're a writer, designer, web developer, photographer, assistant, accountant, or any other job that lends itself to freelance work, try creating a profile advertising your skills on Upwork or Fiverr.
You can also check out freelance opportunities on FlexJobs or other job sites. Eventually, you may want to create a portfolio website showcasing recent work and testimonials from past clients.
FlexJobs Benefits
30% off with promo code SAVE30
Biggest hand-screened database of remote and flexible jobs
Top employers from all industries
Discounts on 60+ job search and work-life products
Initiate an annual spending freeze
A spending freeze is a planned break from discretionary spending. That means you'll only put money toward your necessary bills and expenses, such as paying rent and buying groceries. You'll cut out all spending on dining out, entertainment, subscription services, clothing, and anything else you don't need to live. It can be hard to keep this up in the long term, but if you plan on doing it for one or two months out of the year, you'll save a significant chunk of change.
Bottom line
The FIRE movement isn't for everyone, but anyone can learn from its principles. When you're about to make a purchase, think about whether you could divert that money to savings instead. If you value financial independence, frugality will follow. And if you have a savings goal in mind, you'll be more motivated to earn extra income as well.
Even if you don't want to retire early, this list of money moves can help you reach other financial goals, and will contribute to your overall financial stability. In other words, these are healthy choices, especially during an economic downturn.
Whether you want to retire at 45 or 65, know that you have the potential to reach your goal. It's going to take effort, and you'll need to make sacrifices, but you'll ultimately be rewarded with more time to spend however you wish. And these moves are a great place to start.
FinanceBuzz is not an investment advisor. This content is for informational purposes only, you should not construe any such information as legal, tax, investment, financial, or other advice.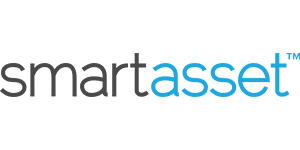 Smart Asset Benefits
Get matched with fiduciary financial advisors
Advisors are vetted and certified fiduciaries
Take the mystery out of retirement planning
Their matching tool is free
FinanceBuzz doesn't invest its money with this provider, but they are our referral partner. We get paid by them only if you click to them from our website and take a qualifying action (for example, opening an account.)