Finding a job that pays $65 an hour may sound difficult. That kind of salary — $135,200 and up — has typically been considered an income for bigwigs, or at least those on the way to very big things.
But executives and star employees aren't the only ones who can bring home the bacon and move beyond living paycheck to paycheck. Finding a career that earns $65 an hour is within your reach, although it often requires learning risk skills. 
Here are some high-demand jobs that allow you to make at least $65, and in some cases well beyond that amount.
All income data is from the U.S. Bureau of Labor Statistics.
Earn money online by taking surveys
$55,000 might sound crazy … but with a company called Survey Junkie, it's possible to get your share of it every day by taking their simple surveys.
While it might sound strange, these "market research" surveys are a known way to make extra cash online. Of course, they won't make you rich … but if you have some extra free time, the money you earn could be enough to cover gas, groceries, coffee, and more!
Follow these simple steps to get your share of $55,000:
Take surveys.
Repeat daily and get paid!
Sign up here and share your opinion on these companies with simple surveys. Survey Junkie has paid out over $76 million to date.
P.S.: You can cash out with as little as $5 through PayPal or bank transfer, or transfer to gift cards from a number of stores.
Get your share of $55,000 daily by signing up here
SPONSORED
Airline pilot
Median annual salary: $211,790 ($101.82 per hour)
You probably already have a good idea of what airline pilots do. They take you and your stuff up into the air so you get to where you need to go.
Becoming a pilot is no small feat. Beyond a bachelor's degree, you need experience as a commercial or military pilot. You also need FAA certificates and ratings.
Architectural and engineering manager
Median annual salary: $159,920 ($76.88 per hour)
Architectural and engineering managers leverage their expertise to oversee a range of activities in those specific fields.
That can mean managing construction, manufacturing, and quality assurance. These managers might also set goals, create detailed plans, and establish budgets for projects.
Chief executive
Median annual salary: $189,520 ($91.11 per hour)
This won't shock anyone, but chief executives in charge of companies and organizations can make a lot of money.
After all, they are the ones who set policies and guide entire organizations — albeit within board-established rules. These workers command a top salary because they're operating at the highest levels of a company.
Resolve $10,000 or more of your debt
Credit card debt is suffocating. It constantly weighs on your mind and controls every choice you make. You can end up emotionally and even physically drained from it. And even though you make regular payments, it feels like you can never make any progress because of the interest.
National Debt Relief could help you resolve your credit card debt with an affordable plan that works for you. Just tell them your situation, then find out your debt relief options.
How to get National Debt Relief to help you resolve your debt: Sign up for a free debt assessment here. (Do not skip this step!) By signing up for a free assessment, National Debt Relief can assist you in settling your debt, but only if you schedule the assessment.
Computer and information research scientist
Median annual salary: $136,620 ($65.68 per hour)
If you like finding new ways to use technology, you might look into becoming a computer and information research scientist.
The idea is to solve any problem a company or organization has by finding innovative computer solutions. You need at least a master's degree in computer science or a related field to thrive in this profession.
Dentist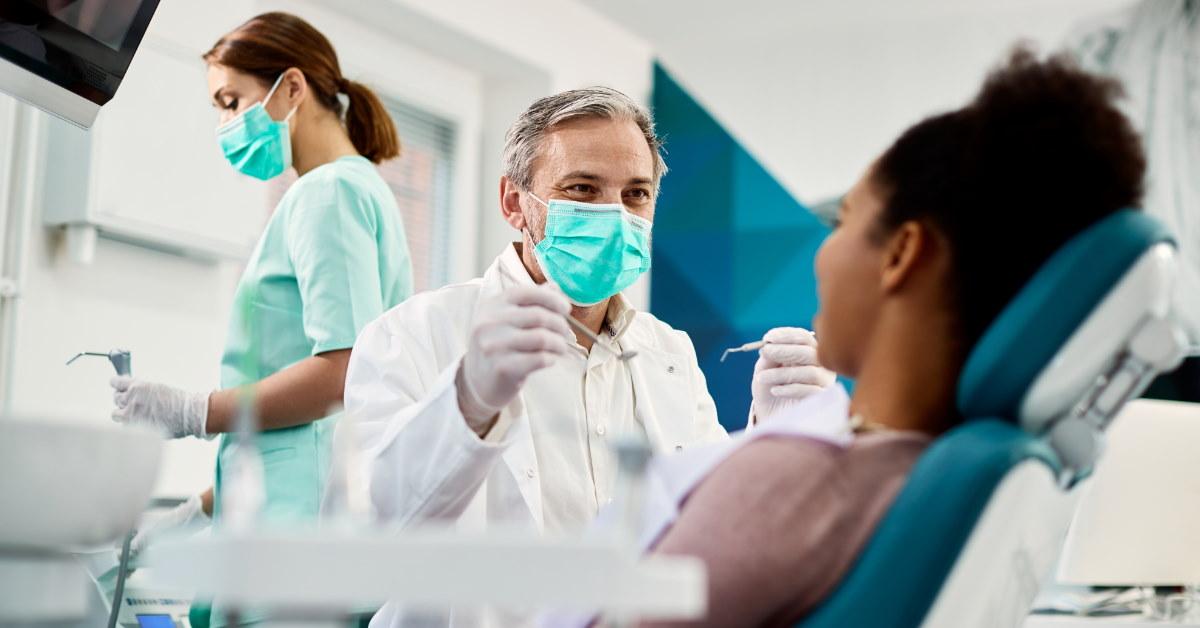 Median annual salary: $159,530 ($76.70 per hour)
Dentists are critical to the health of our mouths, and they make a pretty penny offering their services.
Becoming a dentist is not a cakewalk. You typically are required to earn a doctor of dental surgery (DDS) or doctor of medicine in dentistry/doctor of dental medicine (DMD) degree.
Dentists also have to be licensed in the state where they work.
Financial manager
Median annual salary: $139,790 ($67.21 per hour)
Financial managers make sure an organization is fiscally healthy. They generate reports, guide investments, and strategize long-term financial goals.
A lot of a financial manager's time is spent analyzing data and advising senior executives. Financial managers specialize in organization-specific financial topics, such as tax laws for government financial managers.
Lawyer
Median annual salary: $135,740 ($65.26 per hour)
There are plenty of tired jokes about lawyers, but the income someone in this profession can command is no laughing matter.
Becoming a lawyer takes work. You need a law degree and a state license. There are also many areas of specialization in the legal field.
Personal injury lawyers are the ones you see most often in commercials, but there are also environmental lawyers, intellectual property lawyers, among many other types.
Marketing manager
Median annual salary: $140,040 ($67.33 per hour)
The goal of a marketing manager is to get the public interested in products. They develop plans to convince people they simply must have a specific product or service.
That often involves assessing demand and market potential for products and services, and devising pricing and customer-retention strategies. The ability to collaborate is a key skill, since marketing managers typically work with different teams.
Natural sciences manager
Median annual salary: $144,440 ($69.44 per hour)
Natural sciences managers are essentially the bosses who oversee scientists such as biologists, chemists, and physicists.
Some scientists may continue their own projects after they become supervisors. But generally, natural sciences managers lead research and development of projects that enhance manufacturing processes, advance science, or develop products.
Earn up to $75/hour working from home
Bookkeeping is a basic (but powerful) way to earn money online.
And while $75/hour might sound like a lot of money, the data backs it up: Thanks to its high profit, low cost nature, Foundr Magazine has described it as one of the most profitable businesses you can start …
Plus, data from a 2021 survey by Intuit shows that the average hourly rate for this in-demand skill jumped from $69/hour to $75/hour! This unique skill can help you supplement your existing income … or even replace your current job.
Start learning how to launch a bookkeeping business by taking this free 3-class intro from Bookkeepers.com. The classes cover:
How you can own a virtual bookkeeping business.
What it takes to run a profitable virtual bookkeeping business.
How to land high paying clients … even if you've never done bookkeeping!
BTW: You don't need to be a math savant or even have an accounting degree. Like anything, it does take work, but you can be successful even if you're busy with kids, family, or a regular 9-5 job.
Neurologist
Median annual salary: $224,260 ($107.82 per hour)
Neurologists tackle diseases that attack the brain and nervous system, such as Alzheimer's disease and amyotrophic lateral sclerosis (ALS).
It's not uncommon for neurologists to specialize in a single condition. They may also focus their attention on children with autism or specialize in other neurological issues. 
As with other top positions in the medical field, becoming a neurologist takes a lot of work.
Physician or surgeon
Median annual salary: $229,300 ($110.24 per hour)
Physicians and surgeons are in a profession that is among the highest-earning.
Not only is the well-being of others in your hands, but it also takes an extraordinary amount of time and effort to reach this level of expertise in the medical field.
Physicist
Median annual salary: $142,850 ($68.68 per hour)
Physicists might be among the nerdiest of professions on the list, but that's not a criticism: Their nerdiness brings them serious bank.
It takes a lot of work to become a physicist. Usually, you need a doctorate if the job is in research or at a university. You might only need a bachelor's degree if the job is with the government, however.
Psychiatrist
Median annual salary: $226,880 ($109.08 per hour)
Psychiatrists are all about taking care of your mind. More specifically, they're on the front line when it comes to diagnosing, preventing, and treating mental disorders.
Like other high-paying positions in the medical field, becoming a psychiatrist isn't easy. You have to get through medical school, complete a residency, and meet state licensing requirements, among other things.
But if you are willing to put in the work, you can land this career that will help you get ahead financially.
Bottom line
You don't have to be a bigwig to find a job that will boost your bank account and allow you to live comfortably.
While it takes work to land a job that rewards you financially, there are plenty of options across multiple industries waiting for you if you have the right skills — or are willing to acquire them.
National Debt Relief Benefits
No upfront fees
One-on-one evaluation with a debt counseling expert
For people with $7,500 in unsecured debts and up