If you are a senior on a fixed income, it can be challenging to enjoy a dinner out. However, you can keep some cash in your wallet while enjoying a meal someone else makes.
Here are some restaurants that offer great senior discounts. Try one the next time you're in the mood to eat out.
Get out of $10,000 or more in debt
Credit card debt is suffocating. It constantly weighs on your mind and controls every choice you make. You can end up emotionally and even physically drained from it. And even though you make regular payments, it feels like you can never make any progress because of the interest.
National Debt Relief is designed specifically to help you get out of credit card debt faster, without having to make drastic life changes. With National Debt Relief, you could pay off your credit card debt (with potentially way less interest) in one simple monthly payment.
How to get National Debt Relief to pay off your debt: Sign up for a free debt assessment here. (Do not skip this step!) By signing up for a free assessment, National Debt Relief can immediately assist you in paying off your debt, but only if you schedule the assessment.
IHOP
Ask for IHOP's 55+ menu to get meal prices specifically for restaurant patrons at least 55 years old.
The menu offers cheaper options for seniors on a variety of meals.
Cicis Pizza
Get some pizza and other Italian food from Cicis and ask for a discount for seniors.
Discounts and details about the discounts vary from location to location, so check with your local restaurant.
Auntie Anne's
Getting an AARP membership helps you unlock deals for members at many restaurants.
At Auntie Anne's, you can get 10% off your purchases if you link your AARP membership card to your Auntie Anne's Rewards account.
Don't let home repairs drain your bank account
Did you know if your air conditioner stops working, your homeowner's insurance won't cover it? Same with plumbing, electrical issues, appliances, and more. Not being able to make repairs could leave you in a bad situation — but a home warranty could protect you against surprise expenses.
Whether you're a brand-new homeowner or you've owned your home for years, a plan from Choice Home Warranty could pick up the slack where homeowner's insurance falls short.
If a covered system in your home breaks down, you can call their hotline 24/7 for assistance to get it repaired. They have a network of over 15,000 technicians that can assist you, making sure any issue can be taken care of swiftly — without breaking the bank.
Not sure if it's for you? Rest easy: they were named one of the "Best Home Warranty Companies" by US News 360 Reviews and were awarded Best Company's 2020 Consumer's Choice Award. For a limited time, you can get your first month free when you sign up for a Single Payment home warranty plan.
Rainforest Cafe
The Rainforest Cafe offers a 10% discount on food and non-alcoholic beverages if you present your AARP card when you order.
Moe's Southwest Grill
Like Auntie Anne's, you can connect your Moe's Southwest Grill rewards account with your AARP membership to enjoy 10% off your order.
The discount applies to purchases made in-store, online, or in your app.
Carrabba's Italian Grill
Show your AARP card at Carrabba's and get a 10% discount on food and non-alcoholic beverages.
The discount doesn't count for delivery options, so you'll have to dine in. Some locations also offer a discount if you pick up your meal.
Bubba Gump Shrimp Co.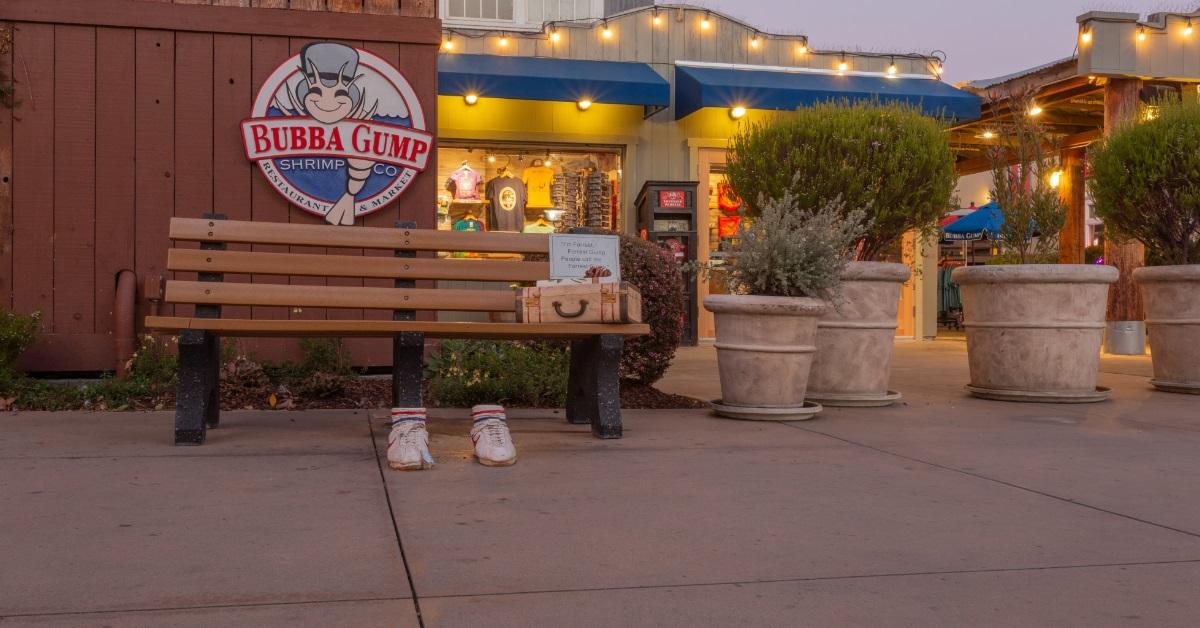 Use your AARP membership at the Bubba Gump Shrimp Co. to get 10% off your food and non-alcoholic beverage purchases.
Papa John's
Another great organization for seniors is the Association of Mature American Citizens. A membership there can get you great deals on food.
Get 25% off your orders with Papa John's when you use the promo code "AMAC25" as part of your AMAC membership. Be aware that you can only get the discount if you order through the Papa John's website.
Cinnabon
Connect your AARP membership to your Cinnabon Rewards account and get 10% off your check the next time you visit a Cinnabon location.
Denny's
Grab a meal at your local Denny's and get a discount if you order off the 55+ menu. Denny's menu for older diners includes several different offerings.
Golden Corral
As long as you are 18, you can join Golden Corral's Good as Gold Club to earn extra rewards such as free drinks, special birthday offers, and coupons for your next visit to the restaurant.
You can also have emails sent directly to you with discounts specifically for diners at least 60 years old.
McDonald's
You might be able to get a discount as a senior at your local McDonald's, but the price break can vary from restaurant to restaurant.
Check with your local McDonald's to find out if that franchise location offers discounts for seniors — and if so, the types of discounts you qualify for.
Outback Steakhouse
At Outback Steakhouse, your AARP membership card can get you 10% off food and non-alcoholic beverages.
All locations offer the discount to those who dine in, and some extend the price break to those who carry out.
El Pollo Loco
El Pollo Loco has locations in seven states — including California and Texas — and you can get a special discount if you live close by and are at least 60.
Take advantage of the El Pollo Loco discount for seniors by getting 10% off your order to a maximum of $1.
Landry's Seafood
Landry's Seafood offers seniors a 10% discount on food and non-alcoholic beverages if you show your AARP membership card when you eat there.
And when you pay for your meal at Landry's, consider using a credit card that helps you earn cash back or other perks.
Bottom line
The restaurants on this list allow you to enjoy a night out and lower your money stress at the same time. Check before you go out to make sure your local restaurant offers these deals.
Also, keep an eye on any specifics you need to follow to qualify for the discount, such as the time of day you eat or other rules to get the discount.
Finally, look for other ways to get discounts, such as going to a restaurant on your birthday or downloading an app for other deals.
National Debt Relief Benefits
No upfront fees
One-on-one evaluation with a debt counseling expert
For people with $7,500 in unsecured debts and up