Many Americans constantly worry about losing their jobs. If you are among them, perhaps it's time to consider changing to a more stable career.
The U.S. Bureau of Labor Statistics (BLS) projects that some careers will see significant job growth over the next decade. These secure gigs run the gamut in terms of education requirements, salary, and job duties.
Following are 10 jobs that will likely still be hiring in a big way a decade from now. If you hope to move beyond living paycheck to paycheck, these careers can get you there.
Nurse practitioner
The BLS says nurse practitioners and related professions — such as nurse anesthetists and nurse midwives — will be in high demand over the next decade.
People who work in these professions coordinate and provide patient care, just in different ways. Nurse anesthetists, for example, specialize in providing anesthesia and managing pain.
For the 10 years ending in 2031, the projected job growth for these workers is 40%, significantly higher than the projected growth for all occupations. The BLS estimates around 30,200 jobs will open across the U.S. each year.
Software developer
Software developers design computer applications and programs. They are expected to be in high demand over the next decade, as will software quality assurance analysts and testers who identify and report problems with apps and programs.
The BLS projects employment in these job fields will grow 25% in the 10 years ending in 2031, and about 162,900 jobs will open yearly over the decade.
Electrician
Even with ever-evolving technology, electricians who install, maintain, and repair electrical equipment are projected to be in demand over the next decade.
Projected job growth between 2021 and 2031 is 7%, according to the BLS, with about 79,900 openings for electricians expected each year.
These jobs also tend to require relatively little schooling, as electricians often learn through apprenticeships. 
Since electricians are needed to maintain basically every commercial and residential structure, it's a good gig for those looking to make good money without much time needed in school.
Cook
Those who work with and prepare food can expect strong job growth across the board.
Work for chefs and head cooks — who oversee food preparation at restaurants, hotels, and other food service spots — is expected to grow 15% through the 10 years ending in 2031, with 24,300 jobs added annually.
For those who simply work in kitchens — perhaps under a head chef — overall employment is expected to grow by 16% over the decade, with 480,600 job openings expected every year.
Umpire, referee, or other sport official
Umpires, referees, and other sports officials are expected to be in surprisingly high demand over the decade, according to BLS statistics. These officials help enforce the rules in various types of sports.
Employment is expected to grow 32% over the decade, with about 3,600 jobs added each year.
Many of these officials work part-time or for seasonal pay, so they may need other paying gigs during their off-seasons. They also often have to work unusual hours, such as nights and weekends.
Taxi driver
The BLS lumps projected job growth for taxi/rideshare drivers in with other passenger-vehicle drivers, which includes jobs like bus drivers.
Projected job growth for passenger vehicle drivers is expected to be 12% in the decade ending in 2031, with about 131,100 jobs opening every year. 
The BLS included both full-time and part-time drivers in these estimates but noted that most passenger vehicle drivers work full-time.
Physician assistant
Physician assistants provide patient care under the supervision of doctors at hospitals, doctor's offices, outpatient clinics, and other health care settings. They are expected to be in high demand over the next decade.
In fact, job growth is projected to be 28% in the 10 years ending in 2031. About 12,700 job openings for physician assistants are expected each year.
In addition to job growth and an array of work opportunities, physician assistants also make great money, raking in more than $121,000 annually on average, according to BLS data.
Pro tip: Picking up a part-time job or developing a side hustle can provide you with extra income you might need to pay for schooling as you train for a new career.
Massage therapist
Massage therapists — who treat clients by applying pressure and manipulating tissues and joints to alleviate pain and help patients relax — are also expected to be in high demand over the next decade.
Job growth is expected to be 20% for the 10 years ending in 2031. About 25,200 job openings are expected for massage therapists each year.
Plumber
Plumbers, pipefitters, and steamfitters can expect steady — but not booming — employment over the next decade. 
The BLS predicts employment in these trade jobs will only grow about 2% in the 10 years ending in 2031. That is actually slower than the average across all jobs.
Still, we're not likely to stop needing workers who can install and repair piping fixtures and systems anytime soon. 
On average, about 48,600 jobs are expected to open every year across these three trades, which provide services that are needed even in the deepest of recessions.
Occupational therapist
Occupational therapists treat patients who have injuries, illnesses, or disabilities and help them learn how to go about everyday tasks.
They may work in hospitals, schools, or nursing homes, or provide home health services. These therapists may also provide equipment — such as wheelchairs and braces — to make their patients' daily tasks simpler and safer.
Job growth is expected to surpass the average in the U.S., at 14% in the decade ending in 2031. Around 10,100 job openings are expected each year, according to the BLS data.
Bottom line
The rise of automation and the current economic outlook might make job prospects appear bleak, but plenty of industries will likely continue to hire over the next decade and beyond.
One way to prepare for a possible recession — and to make sure you stay employed over the next decade or more — is to explore switching to a new career.
When planning your financial future, look at BLS data, which also includes average salaries and education requirements for various jobs. Then explore career opportunities that perhaps you overlooked in the past.

Join AARP and Double Your Number of Interviews Within 60 Days
Learn More
Earn Great Pay Working From Home
Free 3-class intro teaches you how to launch a bookkeeping business
Access the training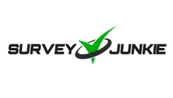 Earn Cash Taking Surveys
Join a community of 20M+ lifetime members who have been paid $76 million to date.
Sign up today