Imagine a warm spring afternoon with the sun shining, birds chirping, and you're sipping a crisp white wine while looking out on rolling hills covered in grapevines. 
For retirees across the country, settling down in a small town in wine country makes that dream a reality. From California to New York, Michigan to Virginia, Texas to Oregon, there are charming towns with nearby wineries and vineyards that are perfect for retirees. These are the kinds of places that will have you asking if you can retire early.
Healdsburg, California
With dry, moderate weather and sunshine nearly year-round, Healdsburg is a vibrant wine town in the heart of Sonoma County. Less than two hours from San Francisco, Healdsburg has access to the big city, but you'll have everything you need right in town.
From shopping to world-class restaurants to hundreds of vineyards, this is a bustling small town filled with gorgeous homes, culture, and great food.
Charlottesville, Virginia
A bustling college town, Charlottesville offers art, culture, and entertainment in addition to a wine scene first started by Thomas Jefferson at Monticello. At the foot of the Blue Ridge Mountains, Charlottesville also offers lots to do for hikers and outdoor lovers.
This is a place where you'll find it all, from fabulous restaurants to college sports to, of course, the best in Virginia wine. Plus, you're just two hours from D.C.
Corning, New York
Located in Steuben County, Corning is a charming historic town filled with hundreds of shops, restaurants, and, of course, access to the Finger Lakes wine region.
Retirees looking for a taste of small town life can snag one of the apartments located in the historic district, right above a restaurant or retail space. It's that old-school feel you've always dreamed of, right in wine country.
Fredericksburg, Texas
Step back in time in Fredericksburg. This Hill Country town feels like it's straight out of an old-time Western, except now Main Street is filled with darling shops, tasting rooms, and restaurants.
Just a few miles down the road, you can pull up a seat at one of the area's many wineries, where you'll taste varietals from both the Hill Country and the High Plains regions. Plus, for seniors looking to save money, the lack of state income tax in Texas is an appealing prospect.
Santa Rosa, California
Pour a glass of Pinot to toast another great California wine country town. Santa Rosa, located in Sonoma County, is repeatedly named one of the best places to retire in the U.S.
While it's not the most affordable, the area has access to world-class wine, incredible restaurants, great golf, and a high concentration of music, art, theater, and entertainment.
Temecula, California
Southern California also has a wine scene and retirees love the sunny climate in Temecula. There are more than 40 wineries in the area in addition to golf, restaurants, and more.
Located between San Diego and Los Angeles, Temecula may be a great choice for retirees whose families still live in the bigger cities.
Kennett Square, Pennsylvania
Did you know Pennsylvania is the fifth largest wine-producing state in the country? It is! And the Brandywine Valley Wine Trail is a favorite of those in the Philadelphia area.
Kennett Square is one of the most charming towns in the Brandywine Valley, and, in addition to the wine, it's known for its mushrooms and cuisine. You'll find a charming downtown that hosts annual festivals and events. Nearby are the world-famous Longwood Gardens and the Brandywine River Museum, which houses the work of three generations of the Wyeth family artists.
Dayton, Oregon
Access the vineyards and wineries of the Willamette Valley from the small town of Dayton. This peaceful small town is perfect for retirees looking to spend their mornings outdoors, hiking, fishing, and rafting, before relaxing at a vineyard in the afternoon.
The region is filled with people who've escaped city life, but still want to enjoy the amenities of arts, entertainment, festivals, and more. Plus, you're a quick drive to the coast or Portland.
Woodinville, Washington
Woodinville is in the heart of Washington's wine country and the Sammamish River Valley. It's considered part of greater Seattle, so it has a more urban small-town feel.
With dozens of restaurants, hotels, and wineries sprinkled throughout the area, you'll never find yourself short on things to do. Plus, for the beer drinkers (or just someone looking for some variety), there are also numerous breweries in the area.
Grand Junction, Colorado
Located halfway between Denver and Salt Lake City, Grand Junction is the wine capital of Colorado — something you may not have realized even existed, until now.
In a region known for Merlot, Cabernet Sauvignon, Syrah, and Chardonnay, you'll experience incredible wine and food. The natural beauty of the red rock canyons that surround the area offer all kinds of outdoor activities.
Traverse City, Michigan
Traverse City, located on Lake Michigan, is known for its Riesling, Chardonnay, Pinot Noir, and Cabernet Franc, and is a favorite of wine lovers throughout the midwest.
The bustling resort town draws in tourists throughout the summer, but has restaurants, shops, and entertainment to keep residents busy all year long. Plus, the beaches of Lake Michigan offer outdoor activities for active retirees.
Elkin, North Carolina
The Yadkin Valley wine region in North Carolina boasts more than 40 wineries and tiny Elkin is one of its most charming rural towns. There is a retro main street for shopping and eating. And you're close to breweries in addition to wineries.
If you're in the mood for the big city, you can head southeast to Winston-Salem, where you'll find restaurants, world-class hospitals, and historic sites. To the northwest, nature lovers can enjoy Stone Mountain State Park for hiking, fishing, camping, and climbing.
Leesburg, Virginia
Just outside of Washington, D.C., Leesburg is a larger town than some on this list, and features historic homes, antique shops, and a variety of restaurants in the Market Station precinct. You'll find wineries with rolling hill views throughout the region offering Merlot, Cabernet Franc, and Cabernet Sauvignon.
This feels like you're a world away from the city, yet you still have the benefit of a major metropolitan area, with excellent hospitals, airports, and more.
Kingston, New York
For retirees looking to escape the Big Apple or those looking for a cooler climate for their golden years, Kingston in the Hudson Valley offers the quaint small-town experience paired with over 60 wineries throughout the region.
It's an affordable region compared to New York City, and retirees can enjoy a city feel if they choose to live in town. Plus, the autumn colors in the area can't be beat.
Jefferson City, Missouri
Missouri may not be on your radar for having a wine region, but it should be. Retirees looking for a wholesome Midwestern experience in retirement should look no further than Jefferson City, where they'll have close access to the Missouri Rhineland region.
The area was actually the first designated American Viticultural Area, which gives it some wine clout, and they have plans to put themselves on par with Napa and other more well known regions.
Plus, Jefferson City is affordable, which makes it appealing to wine-loving retirees (more money for a case of your favorite red or white).
Bottom line
If you're a wine connoisseur, or just enjoy the relaxed atmosphere of a winery, settling into a town in the heart of a wine region can be a good choice. You'll probably find tourists, lots of cultural activities, and friendly people in these towns.
Envisioning your retirement in one of these towns may be all the motivation you need to save for a comfortable life after work.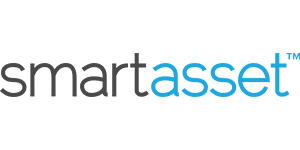 Smart Asset Benefits
Get matched with fiduciary financial advisors
Advisors are vetted and certified fiduciaries
Take the mystery out of retirement planning
Their matching tool is free
Paid Non-Client Promotion