Many people who retire hope to move to a new city or town where they will spend their golden years. But choosing the right place can be a challenge.
Fortunately, there are still some underrated cities that can be great options for retirees. Whether you plan to retire early or intend to wait several more years before quitting work, keep these cities in mind as options for a great retirement.

Editor's note: All housing price figures come from the real estate website Redfin.
Eagle, Colorado
Eagle is a great place if you want mountain living. The city is close to hiking and golfing in the summer, and you will find plenty of skiing at nearby resorts such as Vail in the winter.
It's not crowded and offers plenty of activities, but gaining access to the mountains will cost you. The median sale price for a home in Eagle in June was more than $1 million.
Minneapolis, Minnesota
Minnesota might be a good option if you want a city to retire in and don't mind shoveling in the winter.
The city's median home sale price was $340,000 in June, making it an affordable place to live. Minnesota is also home to the famed Mayo Clinic, which is a nice perk as you get older.
Athens, Georgia
If you want a warmer spot, consider the college town of Athens. The city has a vibrant art and music scene and is close enough to Atlanta that you can drive to the big city.
Athens also has affordable housing compared to some retirement destinations, with a median sale price of $341,000 in June.
If you're over 50, take advantage of massive discounts and financial resources
Over 50? Join AARP today — because if you're not a member you could be missing out on huge perks. When you start your membership today, you can get discounts on things like travel, meal deliveries, eyeglasses, prescriptions that aren't covered by insurance and more.
How to become a member today:
Go here, select your free gift, and click "Join Today"
Create your account (important!) by answering a few simple questions
Start enjoying your discounts and perks!
You'll also get insider info on social security, job listings, caregiving, and retirement planning. And you'll get access to AARP's Fraud Watch Network to help you protect your money, as well as tools to help you plan for retirement.
Important: Start your membership by creating an account here and filling in all of the information (Do not skip this step!) Doing so will allow you to take up 25% off your AARP membership, making it just $12 per year with auto-renewal.
Killington, Vermont
Killington is located in the Green Mountains and offers plenty to do in the summer or winter. Check out hiking trails, wait for the leaves to change in the fall, or hit the slopes in the winter.
Killington homes sold for a median price of almost $422,000 in June, so it may be a bit pricier than other traditional retirement places. But it's still relatively affordable.
Indianapolis, Indiana
Indianapolis is in the heart of Indiana. The metro area is home to the Indianapolis 500, making it an especially great place if you're a car-racing fan.
Homes are also affordable, with a median sale price of around $250,000.
Astoria, Oregon
Astoria may be the perfect Northwest small town for retirement if you want something close to the water.
The quaint town is right on the Columbia River, with the Pacific Ocean only a short drive away. That makes it a great place for using a boat or other watercraft.
Arlington, Texas
Arlington is sandwiched between Dallas and Fort Worth, making it a good option if you want city living and a warm climate in retirement.
The city is home to AT&T Stadium, where the Dallas Cowboys play. You'll also find art museums, colleges, and entertainment.
Pittsburgh, Pennsylvania
Pittsburgh is an overlooked gem for those who want to retire in the Northeast. The city has an abundance of entertainment options, especially if you're a sports fan. 
The Andy Warhol Museum is dedicated to the Pittsburgh native's work and has the largest collection of Warhol art in the world.
Green Valley, Arizona
Green Valley might be a good option if you want a desert town instead of a big city like Phoenix.
Located halfway between Tucson and the Mexican border, the town features plenty of history and a unique art scene. You can also venture out to enjoy the natural beauty of the desert.
Ann Arbor, Michigan
Check out Ann Arbor if you want to retire to a college town. Ann Arbor is home to the University of Michigan, which has a senior wellness program and a lifelong learning institute for older residents who want to further their education.
However, housing costs could be a factor to weigh before deciding to move here. The median sale price for a home in Ann Arbor was $492,000 in June.
Greenville, South Carolina
Greenville offers a good balance between city living and nature. You will find both hiking trails and vibrant art and barbecue scenes.
Homes sold for a median price of $430,000 in June.
Reno, Nevada
It may not be as big or flashy as Las Vegas, but Reno offers plenty of things to do that will interest retirees.
The city is home to many casinos. Or, venture south to Lake Tahoe for outdoor activities such as fishing and hiking in the summer or skiing in the winter.
Housing is expensive, with the median home sale price at $547,500 in June.
Port Charlotte, Florida
Florida is a major destination for retirees, and a recent surge of new residents into the Sunshine State has caused housing prices to shoot higher. The median sale price for a home in Florida was $407,900 in June.
Fortunately, things are a bit cheaper in Port Charlotte. The city is close to the Gulf of Mexico and is not far from bigger cities such as Tampa and Fort Myers.
The median home price in Port Charlotte was about $310,000 in June.
Louisville, Kentucky
There's plenty to keep you busy when you retire in Louisville, including the Kentucky Derby at Churchill Downs or the Louisville Slugger Museum & Factory. You can also venture out on the bourbon trail to sample the drink the state is known for.
Housing is also affordable in the city, with a home selling for a median price of $250,000 in June.
Virginia Beach, Virginia
Enjoy the ocean life in Virginia Beach, where homes sold for a median price of around $375,000 in June.
The area is full of beaches (hence the name) and fun outdoor activities such as hiking or water sports in the Atlantic Ocean.
Bottom line
Do any of these cities sound appealing? Then it may be a good time to revisit your budget and boost your bank account so you can retire to your new home.
You also may want to spend some time traveling to these towns to check them out. Learn what you like and don't like about any city before packing up and moving there.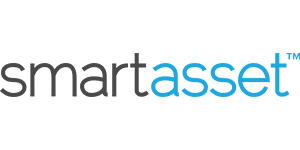 Smart Asset Benefits
Get matched with fiduciary financial advisors
Advisors are vetted and certified fiduciaries
Take the mystery out of retirement planning
Their matching tool is free
Paid Non-Client Promotion