Signing up for a credit card that offers the best benefits makes a lot of sense. And it's natural to focus on highly-publicized rewards and special offers. But you might be surprised to learn that there are a number of everyday perks that can come with your credit card.
Not every credit card offers the same perks, so you'll need to read your card's fine print so you can understand its benefits and get a feel for what's available. We're willing to bet that if you do, you'll find some interesting stuff.
Here are some of the most useful and unexpected credit card perks we know of — including some suggested to us by members of our FBZ Elite - Travel and Points Facebook group.
1. Price protection
There are few things more frustrating than making a purchase, only to see the item drop in price a few days later. This is where price protection comes in. If you bought something with your credit card and the price drops within a certain period of time, some credit cards will reimburse you for the difference.
Double-check the fine print. There might be a limit on the dollar amount you can receive per item and per 12-month period. Also understand the documentation requirements, such as having a receipt.
2. Purchase protection
With purchase protection, you can be reimbursed if an item you bought on your credit card is stolen, damaged, or even lost. You often have to go through your homeowners insurance or other policy first. If the item isn't covered, you might be able to get reimbursed within a certain time period after the item was purchased.
Steven H., a member of our FBZ Elite - Travel and Points Facebook group, reported that he received a refund on a broken hockey stick with this particular credit card perk.
3. Return protection
With return protection, you might be able to extend your ability to bring an item back to the store. For example, if you're past a store's 30-day return window and can't return an item, you can request a refund from your card issuer in some cases.
Be aware that there are usually still time limits and documentation needs, so check your card benefits to make sure you're meeting the requirements.
4. Online shopping protection
Similar to other types of protection, online shopping protection can help you when things go awry. If your package is stolen or if an item arrives damaged and the seller won't refund you, it might be possible to get your money back as part of a credit card perk.
5. Extended warranty coverage
When the manufacturer's warranty expires, you might be able to benefit from extended warranty protection. Tyler L., a member of our FBZ Elite - Travel and Points Facebook group, said his MacBook Pro died one month after the warranty ended. When Apple wouldn't take care of it, his credit card issuer sent him enough money to cover the cost of a replacement.
In general, a credit card issuer will let you know whether it will double or triple the manufacturer's warranty and what you need to do to qualify. You usually need to buy the item with the credit card in order for it to be covered.
6. Cell phone protection
"I'd say cell phone insurance," Steve M. said in our FBZ Elite - Travel and Points Facebook group. "If you have a bunch of phones on your plan, this simple benefit can save some money rather than [paying] the carrier's insurance."
And that's exactly what cell phone protection does. If you buy your cell phone with a credit card that offers this perk, you can receive reimbursement for the phone if it's broken or damaged. Rather than paying a monthly premium to your carrier, you might already have access to this insurance as a perk with your credit card.
7. Fraud protection
This is a common perk because there are certain steps that credit cards have to take by law to protect you from fraud. If a fraudulent charge is made to your credit card and you notify your card issuer within 60 days of the statement date, you shouldn't be responsible for the charges. The law limits your liability of unauthorized credit card use to $50.
Some credit card issuers have even more robust protections. Check with your issuer to find out what type of protection you have to see if it includes $0 fraud liability.
8. Free credit scores and credit monitoring
Increasingly, credit card issuers offer access to some version of your credit score. You might get access to a score from a specific credit-reporting agency or even access to your entire report.
Some credit card issuers also offer credit-monitoring services free of charge, so if something negative appears on your report, you can receive an alert and see if it needs to be dealt with.
9. Long periods of 0% interest
Depending on the card, you might be able to get a long introductory period of up to 24 months with 0% APR (annual percentage rate) or a great deal on a balance transfer. Some of the best balance transfer cards go even further.
It's also possible for some military members to enjoy no interest for a much longer period. According to Chris P., a member of our FBZ Elite - Travel and Points Facebook group, his luxury card waived his cash advance fee and gave him a 0% APR until 2099. "I was able to essentially take out a $35,000 loan for life with no interest or fees," Chris wrote.
If you have a special circumstance, check to see if your card comes with an extra-long period of no interest.
10. Concierge services
Looking for help finding something or making arrangements? Many of the best rewards credit cards offer complimentary concierge services. You can get help making travel arrangements or finding a drugstore when you visit a foreign city.
Find out what your card's concierge services entail and get their number. Then, when you need help with anything, all you need to do is call.
11. Global Entry / TSA PreCheck
When I paid my Global Entry fee with one of my travel credit cards, I received a $100 credit on my next statement, offsetting the cost. This is a great perk that many travel cards offer, allowing you to skip the lines at the airport.
Check your cardmember benefits to see whether this perk is available to you, and make sure you understand the fine print. In many cases, you can only get the credit every four or four and a half years, depending on whether you get Global Entry or TSA PreCheck.
Also, consider that because these programs have different prices, the amount of your statement credit will depend on which program you sign up for.
12. Travel perks
I have three different travel credit cards, and they all come with great perks for frequent travelers. Depending on the card you have and whether it's tied to a specific airline, you might be able to enjoy perks like:
Free cabin upgrades when available
Priority boarding
One or two free checked bags
Lounge access
Discounts on inflight purchases
With these kinds of perks, it's possible to enjoy a better travel experience — and even save money.
13. Perks for small businesses
Do you have a small business credit card? You don't have to feel left out on perks. Many small business credit cards come with extras like built-in expense management tools. You might also enjoy a monthly credit with Uber, WeWork membership, or access to ZipRecruiter. Additionally, some small business credit cards offer credits for telecommunications bills or help you buy computers.
14. VIP event access and exclusive presale tickets
Some cards come with VIP event access. You might be able to go behind the scenes at Sundance or have access to hard-to-get PGA (Professional Golfers' Association of America) Masters tickets. Backstage passes to concerts, special receptions, and meet-and-greets might all be available, depending on the card.
Cardholders may also have the opportunity to buy concert and event tickets before they go on sale to the general public. Additionally, you might get preferred seating access at certain venues. If you enjoy unique experiences, check your cardmember benefits to see what's available.
15. Free access to museums
If you like a little bit of culture in your life, see if your card issuer offers museum access. One of the most popular programs is Bank of America's Museums on Us. You might also see free or discounted access to other cultural experiences, including certain zoos.
16. Discounts and upgrades
Depending on the partners your credit issuer has, you might get access to a number of discounts and upgrades. This could include discounts when you shop at certain stores or upgrades when you rent a car. Some credit card issuers offer access to high-end resort hotels. You might also receive automatic status in different hotel rewards programs.
One member of our FBZ Elite - Travel and Points Facebook group, Elery T., wrote that she uses hotel credit cards that grant Gold, Platinum, or Diamond status — and having status usually results in an upgrade. "I have lost count on how many times our standard rooms have been upgraded due to having status," she said.
17. Cash back via online shopping portals
Before you spend money in a regular store, check to see if your credit card issuer offers extra cash back through its online portal. Depending on the card, you could get between 10% and 25% extra cash back or points when you buy through the card's online portal. This amounts to a discount on purchases you'd be making anyway.
18. Uber credits
Some consumer and business credit cards offer Uber or Lyft credits each month. You can take free rides just for having a certain credit card. This can be a huge help when you're getting around in a new city.
19. Rental car insurance
Many credit cards offer insurance on your rental car. You might be able to have damages covered without paying the hefty price required by the rental car company.
However, it's important to read the fine print on this benefit. Some cards offer only secondary rental car insurance coverage, which means it covers you only if your primary auto insurer doesn't. Additionally, you might need to sign a waiver declining the coverage from the rental car company for your credit card to pick up the tab.
I found this coverage useful when someone did a hit-and-run on my parked rental car while I was on vacation. My credit card came with primary rental car insurance, which reimbursed me the money I paid for the damage.
20. Roadside assistance
Ricky S., another member of our FBZ Elite - Travel and Points Facebook group, said he's used the roadside assistance perk three times so far — on behalf of other people. The perk covered various situations, including being locked out of the car, running out of gas, and having a flat tire. "It didn't cost me a dime but sure made my day better when helping others," he wrote.
Find out if you can get roadside assistance from your credit card issuer and avoid paying for an auto-club membership or filing an insurance claim.
21. No foreign transaction fees
When I travel abroad, I bring one of my credit cards with no foreign transaction fees. Many of the best travel cards won't charge you this extra fee. It's a great way to save money when you're out of the country, and it saves the hassle of dealing too much with local currency.
22. Lost or damaged baggage insurance
No one likes their luggage being lost or damaged. You can incur extra costs in these situations, and it's not a fun way to start or end a trip. With a credit card perk that covers lost or damaged baggage, you can be reimbursed for the associated costs. As always, make sure you understand the limits and requirements.
23. Trip cancellation insurance
Was your trip canceled due to illness, death of a loved one, weather, or some other issue? You might be eligible to get your money back if your credit card has a trip cancellation perk. Before you buy an extra policy from your travel-booking website, look in your cardmember benefits to see if you're already protected.
In addition to trip cancellation insurance, you might also be reimbursed if your trip is interrupted partway through or if you incur costs due to delays.
24. Trip accident insurance
Depending on the card and the situation, you might be eligible for reimbursement of medical costs related to injuries received while traveling. It might also provide money to your beneficiaries if you die while traveling. This can be a good supplement to other coverage you might have, especially if you need help meeting a medical deductible.
25. Emergency travel assistance
Emergency travel assistance might help you get out of an area in an emergency situation. It's important to check the policy to see what types of travel are covered. Some credit card perks don't include adventure travel, so you if you have to be evacuated from a mountain top, you might not be covered. Others have limitations based on the country you visit.
No matter the credit card perk, always check the fine print in your cardmember benefits so you know what to expect. When you start paying attention, you might be surprised at how much money you can save by using the perks you're already entitled to.
Lucrative, Flat-Rate Cash Rewards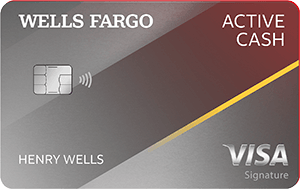 5.0
FinanceBuzz writers and editors score cards based on a number of objective features as well as our expert editorial assessment. Our partners do not influence how we rate products.
Current Offer
$200 cash rewards bonus after spending $500 in purchases in the first 3 months
Rewards Rate
Earn 2% cash rewards on purchases