Just because you can buy a gadget doesn't mean it warrants a place in your house. New gadgets appear on store shelves every day, but not all are useful or practical.
If you want to keep more money in your bank account, you might want to avoid these unnecessary purchases.
Get a protection plan on all your appliances
Did you know if your air conditioner stops working, your homeowner's insurance won't cover it? Same with plumbing, electrical issues, appliances, and more. Not being able to make repairs could leave you in a bad situation — but a home warranty could protect you against surprise expenses.
Whether you're a brand-new homeowner or you've owned your home for years, a plan from Choice Home Warranty could pick up the slack where homeowner's insurance falls short.
If a covered system in your home breaks down, you can call their hotline 24/7 for assistance to get it repaired. They have a network of over 15,000 technicians that can assist you, making sure any issue can be taken care of swiftly — without breaking the bank.
Not sure if it's for you? Rest easy: they were named one of the "Best Home Warranty Companies" by US News 360 Reviews and were awarded Best Company's 2020 Consumer's Choice Award. For a limited time, you can get your first month free when you sign up for a Single Payment home warranty plan.
Dyson air-purifying headphones
Now you can reduce noise pollution and air pollution at the same time!
For a mere $1,000, you can purchase noise-canceling headphones with a detachable high-tech, contact-free face mask that blows a stream of purified air into your face.
Sorry, Dyson. No amount of marketing will make this look cool.
Egg-shaped smart toilet
The toilet's basic design hasn't changed much over the last few centuries. But for those who have dreamed of an egg-shaped, remote-controlled, motion-activated commode, Kohler's got you covered.
You'll pay a handsome sum — around $3,750 at the time of this writing — for these fancy features.
Amazon Astro
We all have fantasies of household robots doing the dishes or taking out the trash. Amazon recently launched the Astro, a "household robot for home monitoring."
However, it falls a little short of its innovative promise: The Amazon Astro is basically an Alexa mounted on a Roomba that doesn't vacuum.
Stop overpaying when you shop online
Shopping online has its perks. It's super convenient, but it can be time consuming to find the best deals. Instead of hunting for coupon codes (that don't always work!) and opening tons of browser tabs comparing prices, you can try Capital One Shopping.
Capital One Shopping makes saving money effortless. Just add the browser extension and when you check out, it'll scour the internet for coupon codes to help you save cash. And before you check out at 25+ major retailers, Capital One Shopping will notify you with a friendly pop-up if the item you're buying is available cheaper somewhere else.
Capital One Shopping is free to use and won't show you ads. Add it today and stop overpaying!1
Banana phone handset
Doubtlessly inspired by children's entertainer Raffi's iconic "Bananaphone" song, this handset connects to Android and iPhone devices so your inner child can talk on a banana. While this handset has little practical use, it might make a good gag gift.
Smart water bottle
Sure, many of us could stand to drink more water. So, investing in a nice water bottle to give yourself an incentive to do so isn't a bad idea.
But smart water bottles might be a bit over the top. You can find such bottles that track your water intake via Bluetooth and light up with rainbow colors.
Those features are nice, but you can pick up a great water bottle for a fraction of that price if you don't need all the bells and whistles.
Levitating Bluetooth speaker
Even if 2023 didn't bring us mass-produced flying cars, at least we have levitating Bluetooth speakers, right?
On Amazon, you can purchase a speaker that looks like a UFO and actually levitates. While this looks cool, some user reviews note that the speaker must be perfectly positioned over the base. They also grumble that the quality of sound and construction are lacking.
If you're going for a great sound from a speaker that will last a while, it may be best to look at one that doesn't also strive to defy gravity.
USB clock fan
If you're feeling a little warmish after some intense PC gaming, you're probably better off buying a standard desk fan instead of this gadget.
Reviewers of one USB clock fan on Amazon complain that it wears out quickly. The device also resets the time after the computer shuts off or the device is unplugged, making it a poor purchase.
And remember, the laptop or desktop you're using already has a built-in clock.
Screen magnifier
Watching your favorite show or movie on a tiny smartphone screen can be annoying. A screen magnifier solves a problem but might not do so as effectively as you would hope.
Reviews of one such product on Amazon state that the reflected image isn't very clear due to circles in the glass.
Sonic automatic toothbrush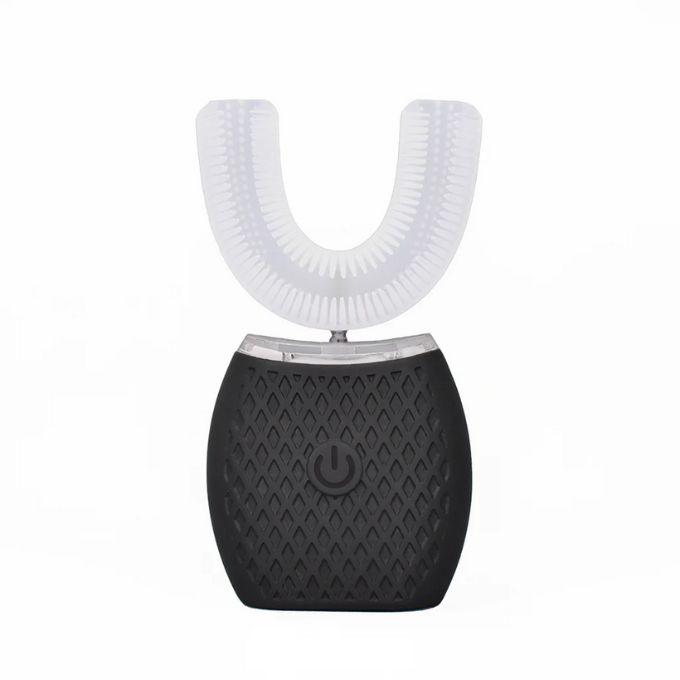 This toothbrush allows you to brush all your teeth simultaneously, saving a couple of minutes each time you brush.
Unfortunately, replacement trays cost around $13 apiece. If you want the dental hygiene benefits of an electric toothbrush, a typical Oral-B or Sonicare will cost much less over the long term.
Earn 2% cash rewards at grocery stores and Costco
The Wells Fargo Active Cash® Card(Rates and fees) is a powerful rewards card that allows you to earn unlimited 2% cash rewards on purchases — including on groceries, even at warehouse stores like Costco.

New cardholders can also earn a one-time cash rewards bonus — $200 cash rewards bonus after spending $500 in purchases in the first 3 months!
If you're looking for a powerful rewards card that offers an extended intro APR period, look no further, the Wells Fargo Active Cash® Card checks that box too!
This card also offers an intro APR of 0% for 15 months from account opening on purchases and qualifying balance transfers (then 20.24%, 25.24%, or 29.99% variable). Which is great for someone who wants a break from high interest rates, while still earning rewards.
The best part? There's no annual fee.
Click here to apply for the Wells Fargo Active Cash® Card now.
Smart fridge
Okay, we'll concede that some new modern smart fridge features are cool. Some appliances use an internal camera to show you the contents of your fridge from your phone, for example.
But the "cutting-edge" ability to play recipe videos and update the family calendar on your fridge are technological advances we achieved years ago with smartphones and $8 whiteboards from Target.
Countertop pizza oven
You probably already own an oven that cooks pizza just fine. And even if you don't, a countertop pizza oven may only cook smaller pies, meaning you'll spend a lot of time cooking small pizzas sequentially if you have more than one or two people to feed.
It's probably more efficient to go out when you're craving authentic New York-style or brick-fired pizza and use a standard oven to make pizzas at home the rest of the time.
Fat-burning ab belt
This gadget made Time magazine's list of 50 worst inventions, so that should tell you something.
Some studies have found that electrically stimulating abdominal belts can increase core strength but have minimal effects on changing your appearance. If you want rock-hard abs, you'll have to do the crunches yourself.
Electric wine bottle opener
Some inventions, such as a corkscrew, are so simple and effective that they don't need to be improved upon.
Unless you have arthritis or you're a server opening dozens of bottles in an evening, you can safely give the purchase of an electric wine bottle opener a pass.
Egg cooker
Many different kitchen gadgets can be used to cook eggs: pots, pans, microwaves, waffle makers, ovens, instant pots, and more.
So, even if you love eggs, there's little justification for purchasing a device dedicated specifically to cooking them.
Breadmaker
Making bread in a stand mixer is just as easy as using a breadmaker, and the results are often better.
Breadmaker bread often comes out crusty and dry. This gadget falls solidly in the category of one extra thing you don't need that simply takes up space on your kitchen counter.
Bottom line
It can be easy to be attracted to shiny new tech gadgets. However, many of these products solve niche problems and are unnecessary in the end.
If the item you're considering is likely to end up in a giveaway box or the landfill soon, consider skipping the purchase and saving the money to get ahead financially.
Lucrative, Flat-Rate Cash Rewards
Current Offer
$200 cash rewards bonus after spending $500 in purchases in the first 3 months
Rewards Rate
Earn 2% cash rewards on purchases