Do you love going out to eat or making delicious meals at home?
You could turn your love for food into a side hustle and make extra money to put toward a major purchase, keep for fun spending money, or even retire early.
Check out this list of side hustles for foodies and see if one of these options works for you.
Get paid up to $225 a month while watching viral videos and take surveys
It sounds crazy. And maybe you're not even sure if it's worth your time. But come on … you're at least a little curious. Getting paid while watching viral videos is a real way to earn cash, and you can do it with a company called Inbox Dollars. 
No … it's not going to get you rich. Yes ... it's probably one of the lowest-effort side hustles. But it's totally worth it if you're just sitting on the couch scrolling anyway. Instead of watching viral videos on YouTube, you could be getting paid actual cash to take surveys instead. Every little bit of extra money counts.
How to maximize your earnings:
An average survey payout is $5
Take 5 surveys the day you sign up
Repeat 5 days a week
You could earn $500/month
BONUS: Free $5 when you sign up, confirm your email and phone.
It's simple. You sign up and confirm your email. Then you watch. Then you earn cash (yes, actual cash … not "points"). And watching these videos whenever you're just chilling on the couch can earn you up to an extra $225 every month. 
SPONSORED
Start a blog
Starting a blog could be a great side hustle if you like to write about food.
You can talk about restaurants you've tried, and recipes you like, or help other foodies navigate certain types of cuisine you enjoy such as desserts or gluten-free foods.
Bloggers can earn money finding advertisers to pay for placements, or you can post on websites that allow readers to give you money for your content.
Become a chef
If you enjoy cooking for yourself, you also might enjoy cooking for someone else.
Consider starting a side hustle by making fresh meals that clients can buy and warm up at home. You could also start a dessert business making cakes or cookies for potential clients for money.
The best part of taking on a side hustle as a chef is you can set your schedule based on how many hours you have or how many clients you want to take on.
Write reviews
Local newspapers, magazines, or websites may want reviews of places to eat around town so check and see if you can get a job writing reviews.
It can be easy to write reviews as a freelancer to earn a little money on nights and weekends while also enjoying a good meal or testing out the latest trendy spot in town.
Stop overpaying when you shop online
Shopping online has its perks. It's super convenient, but it can be time consuming to find the best deals. Instead of hunting for coupon codes (that don't always work!) and opening tons of browser tabs comparing prices, you can try Capital One Shopping.
Capital One Shopping makes saving money effortless. Just add the browser extension and when you check out, it'll scour the internet for coupon codes to help you save cash. And before you check out at 25+ major retailers, Capital One Shopping will notify you with a friendly pop-up if the item you're buying is available cheaper somewhere else.
Capital One Shopping is free to use and won't show you ads. Add it today and stop overpaying!1
Start a YouTube cooking channel
Share your knowledge of cooking with others as well as pull together your video skills with a YouTube channel about food.
You can show viewers the best restaurants in town or have a cooking or baking show at home and teach people how to make different items.
You also may want to consider repurposing videos you shoot for a YouTube show into snippets for places like TikTok to generate additional interest.
Take pictures of food
Combine your love of food with your love of photography and become a food photographer.
As a freelance photographer, you can take photos of food for stories run by local news organizations, or you can get hired directly by restaurants to take promotional photos of their plates for websites or advertisements.
Start a garden
You may have plenty of space in your backyard and ideas for what you want to grow. Branch out and sell what you grow to make extra cash.
You may want to get a stall at a farmer's market for your tomatoes and cucumbers, or consider selling fresh herbs from your garden on neighborhood sites for local residents who want to try some fresh basil, mint, or rosemary.
Write a cookbook
You may be surprised to find out it's easy to self-publish your own book on sites like Amazon, Barnes and Noble, or Kobo.
Take your favorite recipes you've created and put them in a cookbook that you can sell for money as a side hustle.
You can collect the recipes and publish them or think about adding anecdotes to the recipes or telling stories about an event or family gathering when you made a specific dish.
Teach cooking classes
Spread your love for cooking food to others with classes that teach your clients how to make certain dishes themselves.
You may be able to find a local culinary center that will allow you to rent out space for classes or even add you to their roster of chefs for different classes. You could also teach classes online using options like YouTube or Zoom to reach a larger audience.
Become a beekeeper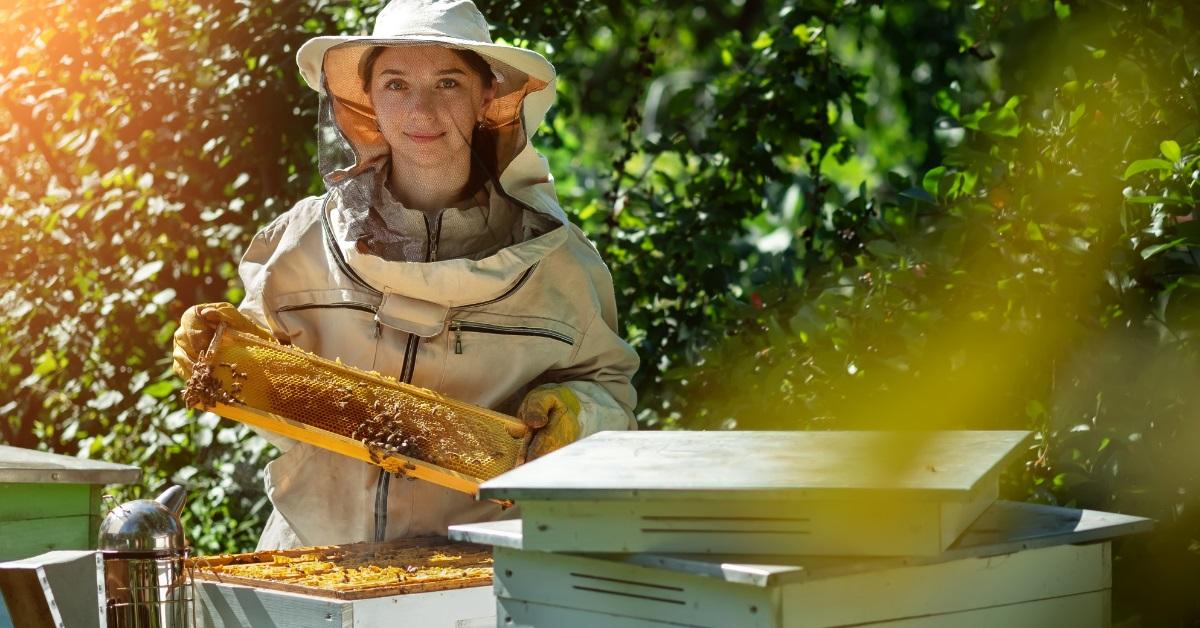 Bees are helpful creatures that pollinate plants and give them what they need to grow.
If you have the space in your yard, it could be fun to house beehives on your property to give bees a home and create delicious honey you can sell as a side hustle.
Earn up to $75/hour working from home
Bookkeeping is a basic (but powerful) way to earn money online.
And while $75/hour might sound like a lot of money, the data backs it up: Thanks to its high profit, low cost nature, Foundr Magazine has described it as one of the most profitable businesses you can start …
Plus, data from a 2021 survey by Intuit shows that the average hourly rate for this in-demand skill jumped from $69/hour to $75/hour! This unique skill can help you supplement your existing income … or even replace your current job.
Start learning how to launch a bookkeeping business by taking this free 3-class intro from Bookkeepers.com. The classes cover:
How you can own a virtual bookkeeping business.
What it takes to run a profitable virtual bookkeeping business.
How to land high paying clients … even if you've never done bookkeeping!
BTW: You don't need to be a math savant or even have an accounting degree. Like anything, it does take work, but you can be successful even if you're busy with kids, family, or a regular 9-5 job.
Deliver food
There are some easy food delivery side hustles like Grubhub and DoorDash that you can take on while visiting your favorite restaurants or learning about new ones in the area.
You can take on orders any time of the day to earn extra cash, or discover the busiest times when you can earn the most money as you run your routes.
Enter contests
There are plenty of contests out there for you to showcase your talents as a foodie and maybe even win money.
Check out places like state fairs to show off what you can bake or find places that want your best recipes with the winners getting cash to be published.
You can also use your contest winnings to build up your reputation as a foodie and get more attention for other side hustles you may want to try out, like self-publishing a recipe book or making videos about how to bake your winning entries.
Make food-related crafts
You don't have to make meals or desserts to use your love for food and turn it into a lucrative side hustle.
Think about knitting oven mitts, designing tags for food gifts, or making cutting boards if you're good at woodworking.
There are plenty of ways you can combine another hobby with your love of food and celebrate both with products you can sell for a profit.
Bottom line
Turn your love for food into something your bank account can love too with side hustles that bring in cash.
Check your wallet for the best rewards credit cards that can earn you extra perks or points if you plan to start a side hustle that may require some spending on things like ingredients or equipment.
You can also consider where you want to save your money from your side hustles such as a high-yield savings account or a retirement fund if you plan to use your side hustle stash to retire early.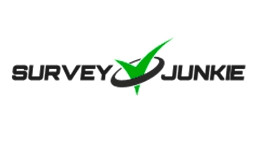 SurveyJunkie Benefits
Over $55,000 paid to members daily
Earn up to $130 a month taking 4 or more surveys daily
$76 million paid out to date
20M+ lifetime members and BBB accreditation