People are living longer than ever, and they are healthier, too. That means there's more time to explore the world and even move from one area to the next. Is it time to ditch the cold weather up north for someplace warmer? Perhaps you want to live in an area along the coast or in the mountains. You'll want to get the most for your money, too. These are the top best states to live in for those who are over 65.
Massachusetts
There are plenty of reasons to call Massachusetts home if you're a senior, including that the weather isn't too bad all year long. There's still some snow and hot summers, but the temperatures remain comfortable. There are lots of schools for those seniors who want to take a few courses. Even better, Cape Cod offers some of the best sailing opportunities in New England, especially with locations like Martha's Vineyard and Nantucket to explore. There's hiking, birdwatching, rafting, and much more to do.
The state offers a wide range of senior programs, including help with prescriptions, elder financial support, senior housing programs, and health insurance counseling.
North Dakota
North Dakota may not seem like an obvious choice, but this rural region is experiencing a lot of modern growth. The state provides numerous programs to support senior needs, including senior programming at local recreation centers, community-based services for those with disabilities and mobility needs, as well as assisted living services.
Seniors will find lots of amenities and benefits to calling North Dakota home, including over 201 sunny days a year. It's also a tax-friendly state, including property tax rates and local sales tax rates. Homes tend to be more affordable as well. The state tends to have lower crime rates, lots of employment options, including for seniors, and beautiful national parks.
Wisconsin
Wisconsin still has snow and certainly has some stunning parks, but there are other reasons why you want to make the move here. The population here is older, with 38% of residents being over the age of 50. It's also one of the most affordable states to retire in, thanks to a lower cost of living. There are lots of options for those who are looking for assisted living communities and active communities for those over 55.
Wisconsin does a good job of providing access to a wide range of support programs for seniors as well including Medicare counseling services, elder nutrition programs, senior employment programs, Alzheimer's and other disease support, and programs for those who are visually impaired or hard of hearing.
Iowa
Iowa offers a number of benefits for seniors, including a low cost of living, good access to jobs in a range of sectors, and educational opportunities. It also has a four-season climate, though there are severe weather events possible.
When it comes to senior programs, many cities offer recreational programs and senior centers. The state also offers a range of senior supportive services, such as help with counseling, assistance with transportation, behavioral health supports, and even chore assistance programs for mowing, snow removal, and yard work. There are homemaker services, too.
New York
New York may be a more expensive place to live (though the northern region certainly has lower costs), but it is also a very senior-friendly place to call home. Senior programs range widely, including programs for home sharing, senior centers in various forms, and meal services. Exercise and wellness programs are readily available.
When it comes to the quality of life, it's generally very good here. Numerous parks exist throughout the state providing opportunities for hiking, boating, birdwatching, and others. Independent living and assisted living centers are readily available here, some with very high ratings.
South Dakota
For seniors that love the outdoors, South Dakota may prove to be one of the best places to live with options like hiking in the Badlands National Park or exploring the Mount Rushmore National Memorial. The cost of living is lower here than in many areas of the U.S. There's also no state income tax for seniors that plan to work.
For senior programming options, a variety of supportive programs exist, including nursing services, nutrition programs, senior transportation programs, and assisted living resources. The state also offers access to community recreation centers, senior centers, and numerous state-wide assisted living communities.
Nebraska
For retirees who wish to stay active, Nebraska can be a fantastic place to live. There's ample wildlife throughout the state, including white-tail deer and elk. Birding is fantastic here, too. There are numerous parks with lakes for fishing, swimming, boating, and more. The state is also filled with national landmarks that make it fantastic for history lovers.
Nebraska offers many supportive resources for seniors, typically at the state level. That includes medical care advisory, disability-focused programs, and GetSetUp, a program that provides live, online classes from the Nebraska State Unit on Aging that help people stay physically, mentally, and socially active.
Maine
Maine is an exceptional choice for several core reasons, including the lower cost of living. There's also a higher population of older people here, which means more programs and resources available for seniors. In addition to this, the state's economy offers jobs for seniors, while there are also numerous educational programs available through senior centers as well as community colleges designed for seniors.
The Maine government connects residents with educational and travel programs for seniors, senior park passes, computer training programs, volunteer opportunities, and senior citizen volunteers. There are legal and financial supportive resources, help with Medicare, Medicaid, and Social Security available, and even home delivered meals programs here.
Minnesota
Retiring in Minnesota could mean cold winters, but it also means some of the best activities for older seniors. It is one of the healthiest states for its easy access to healthcare as well as a range of retirement services. The cost of living is lower here, too.
Senior living communities are readily available, including programs for cleaning services, meal prep, transportation, and fitness centers. There are also lots of options for golfing and fishing here.
Vermont
Vermont makes the top of the list for many reasons, including its growing senior population. There are large, modern community centers for seniors here, including those that provide opportunities such as art studios, chauffeur services, social events, concerts, and lectures.
Vermont senior centers are numerous and provide education and support for healthy aging. There are numerous socialization and engagement programs, and the state aims to help seniors to avoid being isolated. They offer wellness activities, transportation solutions, and wellness activities to keep people connected.
Bottom line
There are certainly other benefits to consider, including access to year-long good weather, nightlife, ease of getting to and from an international airport for travel, and affordable homes. Those considering a move before retirement may also wish to consider activities they love and the type of lifestyle any location can offer, from affluent to affordable.
FinanceBuzz is not an investment advisor. This content is for informational purposes only, you should not construe any such information as legal, tax, investment, financial, or other advice.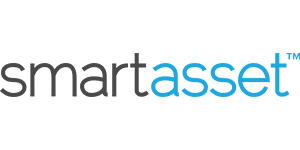 Smart Asset Benefits
Get matched with fiduciary financial advisors
Advisors are vetted and certified fiduciaries
Take the mystery out of retirement planning
Their matching tool is free
FinanceBuzz doesn't invest its money with this provider, but they are our referral partner. We get paid by them only if you click to them from our website and take a qualifying action (for example, opening an account.)