Whether you're on a budget or simply in a rush and in need of a quick meal, fast food often has you covered. Indulging in favorites like pizza or burgers and fries might be a guilty pleasure, but it's often one the kids love too. The options seem endless, but there are some stand-out meals that may fill you up at an excellent price if you're working on your budgeting.
Here are some of the best fast food meals under $6.
Little Caesars Pizza
Little Caesars is known for its $6 Hot and Ready Pizza. You can get the 14 inch pie with just cheese, pepperoni, or sausage for the same price. One slice is $1.59, making it quite a bargain for a quick grab and go lunch. As they say, Pizza! Pizza!
Taco Bell Hash Brown Toasted Breakfast Burrito Combo
At $4.59, Taco Bell delivers a great breakfast option at a low price. This combo includes a breakfast burrito with a hash brown wrapped inside, plus a fountain drink. Early morning risers who want a strong start to the day may be pleased at this bargain meal — and can feel good that it shouldn't have too big of an impact on the budget.
Taco Bell Veggie Chalupa Cravings Box
This Taco Bell Veggie Chalupa Cravings Box costs only $5 and includes a protein-packed Black Bean Soft Taco, Veggie Burrito Supreme, and Black Bean Chalupa Supreme. But that's not all. Your cravings for sweetness (to pair with the salty) will also be satisfied since this meal comes with Cinnamon Twists and a fountain drink. Now you know what to order next time you're in a rush and need to save money.
McDonald's Premium McWrap
McDonald's has truly cemented the art of offering food for cheap. Yes, many burgers and breakfast items are available for around $5, but the Premium McWrap is another fave on their menu. For $4.39, the Chicken and Bacon McWrap comes with lettuce, tomato, and mayo. Plus, you can choose between crispy or grilled chicken wrapped within the whole wheat flour tortilla.
KFC Nashville Hot Tenders
For those who like their food spicy, KFC's hot tenders 3 Piece Basket comes with three chicken tenders, fried and marinated with hot sauce and cayenne pepper. The meal comes with coleslaw and a biscuit to even out your taste buds. All this is $5.49.
Pro tip: The chain sometimes offers limited edition fast food that many wish were on the menu all year round.
Wendy's Right Price Menu
Wendy's has consistently offered some favorite items on their Right Price Right Size Menu. You could get a Jr. Cheeseburger Deluxe, Value Fries, Value Soft Drink, and a small Frosty for under $5! It's no wonder why there always seems to be a long line at the Wendy's at the mall.
El Pollo Loco $5 Fire-Grilled Combos
With its roots in working-class Los Angeles, the El Pollo Loco chain offers limited edition $5 fire-grilled combos that include both chips and a drink. Choices include a classic chicken burrito, chicken nachos, and a chicken bowl. Known for its fresh ingredients and sizable portions, you can save money while also eating delicious Mexican-inspired food. Chicken lovers, rejoice!
Burger King, Whopper Jr.
Sometimes, you just crave a classic. That's why BK's Whopper Jr. made this list. You can opt to get this flame-grilled burger with pickles, onion, mayo, ketchup, lettuce, and cheese, on a sesame seed bun as a meal, too. For under $5, that meal comes with fries and a drink.
Pro tip: Everything on the kid's menu is under $5.
Panda Express Bowl
Price-conscious shoppers with a love of Chinese food may be pleased with the Panda Express Bowl for $5.80. Choose between chicken or beef and add one choice of side — mixed veggies, chow mein, white steamed rice, brown steamed rice, or fried rice. You can add more for an additional $1.25.
Dunkin' Turkey Sausage Flatbread
The donuts and coffee at Dunkin' are always favorites, but don't discount the other items on the menu. The Turkey Sausage Flatbread is made with egg and cheese and comes with hash browns for just $5.79. It serves as a hearty breakfast for the morning.
Bottom line
Food prices are going up, but that doesn't mean you need to worry about your ability to grab a quick meal at a great price at some of your favorite fast food chains. There are still bargains to be found if you know where to look.

Get free, sustainable household products
Learn More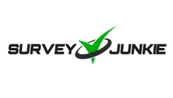 Learn More