Gift cards are sometimes seen as uninspired gift ideas but I love them.
A recent survey revealed that 69% of consumers purchase gift cards for themselves, making it clear that gift cards aren't just reserved for special occasions. The report from Blackhawk Network Survey, called The State of Consumer Gift Card Preferences in 2018, also found that 42% of consumers use gift cards they've received right away.
The bottom line? People love gift cards and use them all the time. Name the last time you were upset at receiving a gift card? I'll wait.
There are dozens of ways to earn free gift cards from the best survey sites. Whether you're looking for opportunities online or strictly on a mobile device, you'll find it's easy to earn rewards that are basically as good as cash.
From the top mobile apps to special online promotions and games, here's what you need to know about how to save money by earning as many free gift cards as possible.
Where to Find Free Gift Cards Online
If you found free cash laying on the street, chances are you would jump at the opportunity to claim it for yourself. With consumer data being a goldmine for brands and marketers, earning free money in the form of gift cards is actually easier than you might think.
Take Surveys
Participating in paid surveys online is an easy way to earn free gift cards in your spare time. With thousands of surveys available through online survey websites, how much you earn depends on how much time you're willing to commit.
InboxDollars and SwagBucks are a few survey sites that offer free gift cards as rewards for completing surveys and easy tasks, such as watching short video clips. And the best part is you can begin earning immediately after you sign up.
Another popular option is Survey Junkie, a free platform that offers brand and product surveys to its users in exchange for points, which can ultimately be redeemed for gift cards to major retailers like Amazon and Target.
Using Survey Junkie as an example on how to earn, once you sign up, you're immediately given opportunities to earn points just for setting up your account. For example, you earn 25 points for selecting your survey preferences, 25 points for confirming your email, five points for taking a five-step tour of how the service works (which only takes a few seconds), and 50 points for completing your profile.
Point values vary by survey, with some surveys worth as much as 750 points for an estimated 45 minutes of time.
Dustyn Ferguson, founder of Dime Will Tell, a money-saving blog, loves Survey Junkie.
"I find that [Survey Junkie] offers the most money for your time compared to other survey-based platforms out there," said Ferguson.
Every 100 points is worth one dollar. You'll be hard-pressed to spin this side hustle into a lucrative full-time job, but you can easily make out with a $10 gift card redemption after earning 1,000 points. Plus, they're the highest rated survey site on Trust Pilot.
Here's a quick list of survey-based sites offering rewards in the form of free gift cards. To really maximize how many gift cards you earn, consider signing up for a couple (or all) to build this into a decent income stream.
Win Them
Similar to finding free money on the ground at random, who doesn't love the idea of winning free gift cards at no cost to you. Careful, though, to make sure you're playing on a reputable site.
PrizeGrab offers a variety of prizes that include gift cards to some of the most popular retailers around, along with other tangible prizes ranging from cash to Bose earbuds to refrigerators. It's fun and easy to participate and you can play several times per week.
Lucktastic is another fun way to win free gift cards. Similar to scratch off lottery tickets, you can try your luck at winning big with a virtual version of scratch-off tickets.
iPhone users can sign up for Lucktastic here
Android users can sign up for Lucktastic here
Both of these reputable platforms give you the chance to test your luck by entering to win gift cards for free in just a couple of minutes and there's nothing to lose.
Refer a Friend
"Refer a friend" gift card incentives pay off if you've had a positive experience with a particular product or service. Find out if the services you already love offer free gift cards in exchange for a referral. From cell phone providers to financial services, here are a few top offers available now:
Blooom: This hands-off robo-advisor can do more than monitor the health of your 401(k). Refer friends to sign up and earn a $10 Amazon gift card when they opt for the free 401(k) check-up.

Comcast Xfinity: Existing subscribers can set up an Xfinity referral code to earn up to a $500 Visa Prepaid Card for referring up to three friends who meet subscription qualifications.

T-Mobile: Customers can earn a $50 Prepaid Mastercard Card for a friend referral. Up to 100 referrals are allowed under the program.

Sam's Club: Members receive a $10 electronic gift card when referring a friend. Referred friends also get a $20 electronic gift card to welcome them into the club.

TurboTax: When TurboTax customers invite a friend, they'll receive a $20 Amazon gift card when their friend completes their taxes. To sweeten the deal, new referrals get 20% off.

AncestryDNA: Referring a friend to AncestryDNA earns a $10 Amazon gift card and gives referred friends 15% off their first kit.
Hulu: Customers can earn a $10 Prepaid Visa Card for referring a friend to the service. That friend gets a free 30-day trial, and you'll get your gift card.

If your friends already turn to you for product or service recommendations, take advantage of available referral programs to earn more free gift cards.
Best Apps for Free Gift Cards
Opportunities to earn free gift cards is likely already in your hand – you just don't know it yet.
Case in point, American smartphone users check their phones an average of 80 times per day, according to a recent report from Asurion, a device protection and support service.
With the amount of time you're reaching for your phone in a given day, you might as well earn gift cards between checking your emails or browsing Instagram. Here are a few standout smartphone apps to consider, if you prefer finding gift cards on the go.
Ibotta
Known as one of the Top Money Saving Apps this year, Ibotta is a highly interactive smartphone app that has you select categories and items you plan on purchasing at a participating store nearby. From there you'll complete simple activities, like answering a question about a product or watching a related video.
Once you've actually purchased the item in the store, you'll be asked to scan the product's barcode and your receipt. You can also link your store loyalty card and Ibotta does the rest of the process for you.
Earnings through the app can be redeemed for gift cards or a cash payout through PayPal or Venmo.
"If you're going to use Ibotta definitely try to build a team to help accumulate more rewards," said Sharita M. Humphrey, Certified Financial Educator and Financial Coach.
The app encourages "teamwork" which lets you create a team of friends working toward a team goal and individual goals for more earning potential. There are four teamwork levels with each level offering a higher cash value, with the highest redemption at $25 in level four.
Ebates
Ebates is a veteran cashback website that allows you to earn cash back by shopping at your favorite stores through its site. But its mobile app is popular in the scene, too, with a 4.5 of 5-star rating in the Apple App Store.
Humphrey uses the Ebates app for a lot of her online shopping, particularly during the holiday season because of the competitive cash back offers. All earned cash back is recorded on your account and when you're ready, you can redeem the funds in the form of a store gift card or cash out.
"I use my cash back for gift cards which I can give as gifts, or even treat myself or my family to their favorite retailer," Humphrey said. "I like the referral system that Ebates has in place as well and the $10 reward when you first sign up for an account."
Like any platform, customer reviews in the App Store have expressed some challenges while using the app, such as buggy landing pages or sites that don't include an Ebates link. Should you run into an issue where your purchase hasn't been logged and credited for cash back, you can report the missing funds under My Account in the Help section.
ShopKick
The ShopKick app lets you earn "kicks" (i.e. points) for simple activities, like "walk-in kicks" which involves opening the app and physically entering a retail store. If you have some extra time, you can scan barcodes to help you earn kicks toward free gift cards faster.
Other ways to earn kicks include:
Linked cards: Purchase products in-store from a participating store using a linked card you've added in your ShopKick app.

Upload receipts: After making a select purchase, upload your receipt into the app.

Visit online stores: Using your ShopKick app, visit a qualifying online store.

View products online: Select specific products on ShopKick's retail partner list and view the item in the app.

Online purchases: Shop online through ShopKick.

Watch videos: From your ShopKick app, watch product videos.

After you've earned enough points, you can redeem digital gift cards right in the ShopKick app and scan the gift card barcode at checkout in the same visit. According to their website, "Most Shopkickers can earn enough kicks for a gift card in a week."
Use Rewards Credit Cards
Another way to earn points to redeem free gift cards is through a rewards credit card, particularly when the credit card has a sign-up bonus.
For example, the Chase Sapphire Preferred card offers a one-time, 60,000 point sign-up bonus (worth $750) after spending $4,000 within the first three months of opening the account.
The card benefits users who travel or eat out at restaurants often with:
2X points per dollar spent on travel

2X points per dollar spent on dining at restaurants

1X point per dollar on all other purchases

Many might argue redeeming credit card rewards for anything but travel would be unreasonable (particularly in our points and miles community), but at the end of the day, you're welcome to redeem your points in whatever way suits you best.
If you choose to redeem them for gift cards, all points are redeemable through the Chase Ultimate Rewards website. Every now and then, retail gift cards are at a discount (usually 10% off) which help your points go a bit further. But before you add a new credit card into your rotation, there are caveats to keep in mind.
The card charges a $95 annual fee but offers many perks in return. What's more, if your purchases over a three-month period typically don't already meet the minimum $4,000 spend or if you're not planning a large purchase for the card in that timeframe, you may miss the sign-up bonus. There are several ways to help you meet the minimum spending requirement, though, if you're concerned about that.

Using rewards credit cards to earn free gift cards is an easy way to get what you want but be careful how heavily you rely on this method, as it doesn't make sense to let interest charges rack up on your card(s). It can be a boon for responsible credit card users who pay off statement balances in full each month to avoid interest charges. But if unsure about your financial health or ability to repay your statement balance each month, it's probably best to use a different method.
How to Get Discounted Gift Cards
While earning free gift cards outright is ideal, maximizing your gift card strategy with discounted gift cards can also be helpful.
Here are a few different ways to find discounted gift cards to use toward your next purchase.
Bulk-Item Warehouses
If you're a member of a club warehouse, like Costco or Sam's Club, or know someone who's willing to purchase gift cards for you, you can find bulk gift card packages at varying discounted rates.
For example, Costco sells a set of five $20 Peet's Coffee & Tea gift cards for $79.99, which gives you 20% savings. The clubhouse also offers a 10-pack Cinemark movie prepaid package for $84.99, or about $8.50 per ticket.
Online Gift Card Promotions
Some companies offer free gift cards to learn more about consumer preferences or use it as an opportunity to woo you as a prospective new customer. Here are a couple examples of what these online gift card promotions might look like.
G2 Crowd, a review platform for businesses, offers a $10 Starbucks gift card if you share what kind of software you use at work and write a brief review of one of the softwares you mention.
Another example can be found at the dealership. To encourage you to test drive one of their cars, many car dealerships offer free gift cards. You don't have to actually purchase a vehicle to claim the offer.
"I've done this before," said Ferguson. "I didn't end up buying any car, and still got a prepaid Visa gift card with $40 on it."
More free gift card promotions can be spotted online in community forms, such as the "freebies" subreddit on Reddit.
In-Store Free Gift Card Promos
Stay on the lookout for in-store free gift card promotions, says veteran personal finance writer and author of Your Playbook for Tough Times books, Donna Freedman.
"Target does this a lot. For example, 'Buy $30 worth of [a product or category] and receive a $10 Target card,'" said Freedman. "But if you were going to buy [specific items] anyway, why not get $10 for doing so?"
Target has an ongoing list of current promotions you can keep tabs on here.
Gift Card Exchanges
According to the most recent report by CEB TowerGroup, $1 billion in gift cards go unused.
$1 BILLION!
Sometimes you can find some of this money sitting in third-party gift card exchange sites that offer retail gift cards for less. Below are a few places where you can buy, sell or trade unwanted gift cards at a discount:
Gift Card Granny

Raise

CardPool

CardCash

Gift Card Granny's report, "The Most Resold Gift Cards of 2017", found that the most resold retail gift cards were iTunes, Amazon, and Best Buy which gives you a great chance at saving money on your next purchase.
Watch Out for Free Gift Card Scams
The appeal of free money is hard to deny but it's worth keeping a few red flags in mind so you can avoid any and all risks while earning your gift cards. Before signing up for a free gift card offer, consider what you're giving up in exchange.
It this safe and legit?
Your personal data is valuable, not just to legitimate marketers, but also to scammers looking to steal and sell your information to spam networks without your consent.
But just because you have to be careful about it doesn't mean you need to avoid free gift cards as a whole. In fact, many of us have come across companies wanting to sell our data without even realizing it.
"Just about everyone has [received] an email or [been] startled by a pop-up telling us that we just 'won a FREE GIFT CARD!" said Freedman. An easy way to minimize your risk is to simply use a secondary email address when signing up.
Free gift card scams take different forms, like fake apps or pop-up offers, and can also go both ways. Remember the IRS asking for payment via gift cards? That wasn't real.
If you're ever asked to pay for a service in order to earn free gift cards or enter highly-sensitive information, like a bank account number or Social Security number – don't. It isn't worth it.
Don't Overspend
59% of consumers usually spend more than the gift card value, which is great for retailers but could be troublesome for you if you're struggling financially and working on how to manage your money. Don't let the game of hunting for free gift cards lead you down a path of overspending on things you could've purchased elsewhere for less or not even bought at all.
For example, said Freedman, "A $10 Target card for $30 worth of, say, breakfast cereal or trash bags looks like a good deal. But [ask yourself if] the cereal would be cheaper at the supermarket, or if this is the best place to get a good deal on trash bags."
Be Mindful of Your Time
With each of the gift card earning methods above requiring varying degrees of your time, you'll need to decide whether the time is worth what you'll get. Everyone's answer will be different, of course, but it's good to consider how long it will take to earn them.
The Bottom Line
There are so many incredible opportunities out there to earn free gift cards, but instead of becoming overwhelmed and intimidated by the numerous offers, choose the ones that already fit effortlessly into your current shopping habits. That way, you can begin earning free gift cards immediately and add other methods to the mix as you get into the swing of things.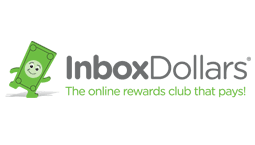 Inbox Dollars Benefits
Get a $5 bonus when you register with your email
You could earn money by taking surveys or making online searches
Over $80 million paid to members so far - how much can you earn?