Nearly everyone needs some extra funds now and again, but how do you find the time to make extra cash without committing to a second job or starting a business? You might be surprised to learn that you can make money just by using something you already have in your pocket: your phone.
Learning how to make money from your phone can involve playing games, shopping, or taking surveys. You can also learn to invest, declutter, and find freelance gigs by finding the right website or app. You likely spend a lot of time with your phone in your hand anyway, so see whether any of the options below can help you put your phone to work.
Play games online
If you're one of the many people who like to play games on their phone to relax or while waiting in line, you might want to look into downloading some game apps that pay real money. Apps such as Solitaire Cash or Bingo Clash match you against other players of similar skill, and you can earn cash and points for winning.
Not all states allow cash tournaments for online games, but if cash games aren't available in your area, you can still play for fun and to earn points.
If you like a wide variety of games within one app, consider using Rewarded Play and Cash Alarm as gaming platforms that help you earn cash without playing just one type of game. You can choose the games you play within the app, and the time you spend on each game will award points you can redeem for cash or gift cards.
Rewarded Play does not offer cash payouts, but you can trade your points for gift cards to popular retailers like Amazon, Best Buy, and Nike.
Whichever game or platform you choose, read reviews and confirm the games will actually pay out your earnings before signing up.
Complete surveys
Taking surveys can be a little dry, but you can make money by answering questions about things you use or your brand preferences in your spare time. Some survey apps, such as InboxDollars, offer multiple options to make money through their platform, like online surveys, cashback for online or grocery shopping, or even reading and responding to emails.
Other market research sites, such as Survey Junkie, have users answer in-depth questions to get matched with a money-making opportunity. Once you complete the survey, you'll earn points to trade for gift cards or cash. Survey Junkie also offers Survey Pulse via extension or app, which automatically tracks your browsing behavior in exchange for rewards.
Swagbucks is among the most popular survey sites and offers online surveys, online shopping through their portal, redeeming special Swag codes, and playing games, all of which earn you rewards called SB. When you have at least 110 SB, you can redeem them for cash through PayPal, a check in the mail, or gift cards.
Earn cash back
Cashback apps help you earn back a small percentage of the money you spend. Many credit card companies offer cash back as a reward option for using their cards, but there are also several sites and apps that provide the same perks.
Websites such as Ibotta and Rakuten, formerly known as Ebates, offer cashback options when you sign up and click through to a store website from the cashback site.
Others, such as Fetch Rewards, have shoppers take a photo of their physical receipt and upload it into the Fetch app. The more receipts you upload, the more points you can accumulate and trade in for gift cards to popular stores.
Use an investment app
Robinhood is an app that lets you invest in various options, including individual stocks, exchange-traded funds, options, and even cryptocurrency, for as little as $1 through fractional share investing.
As with all investing, there's no guarantee you'll see a return on the money you put in, but if you're thoughtful, using Robinhood could help you invest a little at a time and slowly build a diversified portfolio for the future.
Acorns is an app that rounds up to the nearest dollar on purchases and automatically invests the difference for you. That way, you never have to worry about how much to send to an investment portfolio; it just adds up over time.
Acorns' investment portfolios include ETFs managed by top investment firms like Vanguard and Blackrock, and they also offer automated retirement savings. Some of your online shopping may even be eligible for bonus investments that add to your Acorns portfolio.
Use a gig app
Perhaps the most familiar way to make money from your phone is by joining a rideshare service such as Uber or Lyft. If you have some free time and enjoy driving, these apps might be a profitable side hustle. You don't even have to drive people — through services such as Uber Eats and DoorDash, you can deliver food rather than spend your time in the car making conversation.
If you're good at manual tasks, consider using TaskRabbit, so you get paid while helping others complete their to-do lists. With Taskrabbit, you can sign up for specific services, such as helping people move, assembling furniture, painting, and even marketing or being a personal assistant. You set your rate and hours. After you verify you are qualified to do the work and pay a $25 registration fee, you can start accepting jobs.
If remote marketing is more to your liking, try Gigwalk, which helps businesses collect data and handle remote tasks such as mystery shopping and retail audits at scale. You can help companies confirm their products are placed correctly in a store, do digital experience testing, AI training data, safety checks, mystery shopping, and even do location surveys through the app.
Gigwalk also lets you set your hours, but the rate is determined by the type of project you select. Some take five minutes and earn a few dollars. Others might take hours and are priced accordingly.
If you're looking for remote freelance work, consider Upwork and Fiverr. Both apps connect freelancers in various fields to businesses looking for their services. Some topics include development and IT, design work, sales and marketing, writing, admin or customer support, and even video and voiceover work. Both companies allow workers to set up free profiles and offer services to businesses looking for freelancers.
You may find higher-paying work elsewhere, but these apps may be a good fit if you need some quick money or enjoy the work offered.
Sell your old stuff
Resale apps can be an excellent way to put things gathering dust to good use.
Most people have heard of Ebay, which lets users choose between auctioning an item to the highest bidder or having buyers pay a fixed price. Although listing unwanted items on eBay can be a great way to clear clutter, the site has multiple fees that sellers must pay when listing or completing a sale.
Poshmark offers a similar service for gently used clothes and will help you list your item within the app. Take a photo, add a description, and set the sale price. When an item sells, Poshmark will provide a prepaid, pre-addressed label so you can ship directly to the buyer.
If you have piles of old cell phones, tablets, and other tech, the Decluttr app will pay you for sending items to them for resale. Users enter the product details on their old devices, including cell phones, tablets, wearables, and even DVDs, CDs, and Blu-rays.
Decluttr will offer an instant price, which is good for 28 days. If you accept the price offered, send your old tech to Decluttr using a prepaid label the company sends you. Once Decluttr receives your box and verifies the devices are as described, they will pay you the quoted price.
Take a walk
Learning how to make money online doesn't have to only involve staring at a computer or phone. An app such as Sweatcoin can make your daily steps good for your health and wallet. The free app converts your efforts into Sweatcoins, which you can exchange for goods and services redeemed through the Sweatcoin marketplace. You can even donate your Sweatcoins to a charity through their app or website.
Sell photos
If you love to take pictures, selling your work on a site like Shutterstock and Foap could help you turn your hobby into a side hustle. With Shutterstock, photographers upload their content to the platform and make money every time a Shutterstock customer downloads a photo or video clip. Shutterstock offers tools and resources to help you create a portfolio page and tips for success.
Foap is a free app that will pay you for your photos or videos. Upload your picture or other content to the app directly from your phone. If a brand or customer decides to purchase it, Foap splits the proceeds with you 50/50. Foap allows unlimited content uploads and offers missions where multiple creators can participate in the same project. When your work sells, Foap will send your payment via PayPal.
As your portfolio of photos grows, this could also turn into a source of passive income.
FAQ
What are the best ways to make money with my cell phone?
The best way to make money with your cell phone is to find a gig that interests you and devote your time to maximizing your earnings with that gig.
Various apps and websites can help you make spare cash based on your interests. If you like to play games, select one or two options you enjoy and that offer money for playing. Starting a rideshare or delivery gig through an app may work better if you enjoy driving, and clearing clutter to make some cash on eBay or Poshmark can help you make room in your home while also earning cash.
If you're the creative type, you could make items to sell on Etsy.
How can I sell my data for money?
If you want to sell your data for money directly, apps such as Datacoup and Nielsen (the same groups that do TV ratings) will pay you for sharing your mobile data or social media account information. You won't make much money from these services but might earn a few dollars per month.
Some cashback and shopping websites like Survey Junkie offer plug-in browser extensions that track your internet browsing habits and pay you in points you can redeem for cash or gift cards.
There are many scams out there, so do your due diligence before selling your data.
How can I make money with my iPhone?
You can make money with your iPhone or other iOS device in a variety of ways. If you do a lot of online shopping, consider a cash-back site such as Ibotta or Rakuten to help you earn money.
When clearing clutter, consider selling items on eBay, Poshmark, or Decluttr to help you make some room and earn cash.
Bottom line
Although you likely won't make a full-time living from any of these suggestions, using the ideas on this list can help you earn a little extra money. Learning how to make real money from your phone might seem like a waste of time, but if you are realistic about your expectations and put in the time, you can add to your emergency fund or save for a vacation.
Do your research and read reviews before signing up to help you avoid scams or apps that don't actually pay. And for more ideas, check out our list of the best side hustles.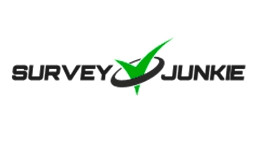 SurveyJunkie Benefits
Over $55,000 paid to members daily
Earn up to $130 a month taking 4 or more surveys daily
$76 million paid out to date
20M+ lifetime members and BBB accreditation