Whether you're living paycheck-to-paycheck or have plenty of money in the bank, it can still be a disappointment to find out that you owe the IRS money when tax time comes around. The reality is that there are many reasons why you may face a tax bill when you file your state or federal tax returns.
If you get a surprise tax bill, it may be because something changed in your circumstances or because of a change in the law. To help you better understand why you owe money to the IRS, take a look at these seven annoying reasons you may end up with unexpected costs after filing your 1040 tax form.
Not enough withholding
The U.S. is a pay-as-you-go tax system. Employers are responsible for withholding taxes from worker paychecks so tax payments can be sent to the IRS throughout the year. But it's up to individual taxpayers to tell the IRS how much money to withhold by completing a W-4 form.
If the information you provided wasn't accurate, or if your circumstances change and you don't tell your employer, it's very possible that the company you work for may not withhold as much from your taxes as they should.
You should revisit your Form W-4 if you add a dependent, get married, get divorced, or if you or your spouse has a significant income change. If you don't, this could mean you don't fully cover your tax costs so you end up with a big bill at the end of the year.
The IRS has a withholding estimator online you can use to determine how much should be withheld from your checks. Use it to see what an appropriate amount is and update your employer so you don't end up with this same problem next year.
Change in filing status
There are different ways to file your taxes, depending on your family situation. You may be able to file as:
Single
Married filing jointly
Married filing separately
Head of household
Qualifying widow or widower
Your filing status affects the tax bracket you're in, so it determines the tax rate you'll pay. It also impacts what deductions and credits you're eligible for. If you change your filing status, this could sometimes result in owing more taxes.
For example, let's say you were married but your spouse earned no income, and now you've divorced. Although you may have previously filed as a married joint filer and thus been in a lower bracket, you'd have the same income as a single filer so would be taxed at a higher rate. This could lead to a big tax bill if you didn't adjust accordingly and pay more during the year.
Change in tax policy
If the government changes tax laws, this can result in your tax rate going up or it can change the tax deductions and credits you're eligible for. This could result in an increase in your tax bill.
Change in which deductions you qualify for
Deductions reduce the amount of your taxable income. For example, if you had $50,000 in income and you took a $1,000 deduction, you'd have just $49,000 in taxable income. You would end up not paying taxes on the $1,000 you were allowed to deduct, which could save you money.
Most people claim the standard deduction since the passing of the Tax Cuts and Jobs Act in 2017, which is a set deduction based on your tax filing status. A change in your filing status could alter the amount of your standard deduction.
You can also opt to itemize deductions instead of taking the standard deduction, which means you claim specific deductions for certain expenses. A change in your circumstances can affect which of those deductions you're eligible for if you itemize.
If you lose eligibility for deductions, you could face a higher tax bill because you'd now be taxed on income you weren't previously taxed on. For example, if you owned a home and claimed a mortgage interest deduction and property taxes before, but in the last year you sold your house, you could lose two important deductions and end up owing more money to the IRS.
No longer qualifying for tax credits
Tax credits provide even more savings than tax deductions. They directly reduce your tax bill, instead of just reducing your taxable income. For example, if you owed $2,000 in taxes and claimed a $1,000 tax credit, this would reduce your tax bill to $1,000.
If you lose eligibility for tax credits, your tax bill could increase substantially. Some common tax credits include the child tax credit, the earned income tax credit, and the American opportunity credit.
If your child gets too old, you may no longer qualify for the child tax credit. If your income gets too high, you may no longer qualify for the earned income tax credit, and if you stop paying qualifying educational expenses, you may no longer be eligible for the American opportunity credit.
The American opportunity tax credit is worth up to $2,500 per eligible student. Losing a $2,500 tax credit could mean owing $2,500 more to the IRS.
Earning more money
If your income goes up, you will end up owing taxes on more income. You may also be pushed into a higher tax bracket because of your higher earnings, which means you'd end up being taxed on some of your earnings at a higher rate.
Earning more can also mean you no longer qualify for deductions and credits with income limits, such as the earned income tax credit or the deduction for IRA contributions. If you lose deductions and credits you claimed before, this can push up your tax bill even further.
If you earn more at your job, your employer should increase your tax withholding. But if you take a second job or you start a side hustle and begin earning as a self-employed worker, it's possible not enough money will be withheld.
Self-employed workers are also responsible for paying all of their Social Security and Medicare taxes, whereas employers cover half these taxes for workers with traditional jobs. Taking on a side-gig could lead to a surprisingly large IRS bill. If you're self-employed, check out our list of self-employed tax tips to help you manage (and minimize) your taxes.
Making an early withdrawal from a retirement account
If you take an early withdrawal from a qualified retirement account such as a 401(k) or an individual retirement account (IRA), you could face a 10% early withdrawal penalty as well as being taxed at your ordinary rate on the income that you withdrew.
When determining how to manage your money, it's best to avoid withdrawing funds from your retirement accounts unless you have to — both because of the big tax burden that can result and because you can jeopardize your future financial security.
What to do if you owe
If you find yourself facing an unexpected tax bill, you have a few options. Ideally, you can try to pay the bill in full. You could also pay your taxes with a credit card. Although there is a convenience fee associated with doing so, if you have a card offering 0% interest on purchases for a period of time, it may cost you less to pay this fee and pay off the bill with your credit card than to pay the IRS interest charges.
The IRS also offers several payment plan options you can consider, which would allow you to pay your tax debt in installments. Short-term payment plans do not have any setup fees if you apply online for them, though long-term plans do. You will still owe interest on unpaid tax debt, even if you sign up for a payment plan.
3 tips for not owing as much next year
If you owe back taxes this tax year, you can take steps to keep a similar tax situation from developing next year. Here are three options.
Make sure the correct amount of taxes is being withheld from your paycheck. You can use the IRS withholding calculator and update your W-4 with your employer.
Pay quarterly estimated taxes if you have self-employment income. The IRS has detailed guidelines for who owes these quarterly taxes and how much they should pay.
Work with an experienced tax professional if your situation is complicated. A tax professional such as a certified public accountant can help you to determine how much you'll owe, what you should pay during the year to avoid a big tax bill after filing, and how to save as much as possible on your taxes
FAQs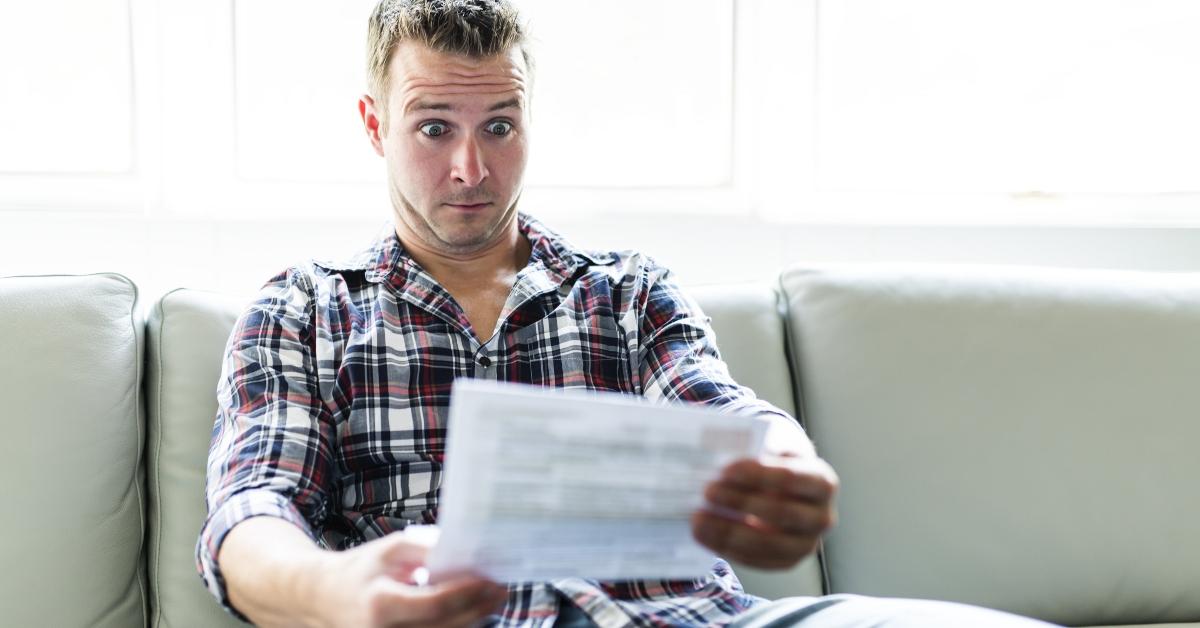 How do you avoid owing taxes?
To avoid owing taxes, make sure your employer is withholding the correct amount from your paycheck. Update your employer if you have a change in circumstances such as a change in filing status. And if you become self-employed, be sure you file quarterly estimated taxes so you can pay the IRS what you owe as you earn money.
Why do I owe state taxes but not federal?
You may owe state taxes (but not federal) because states have different tax rules than the federal government. Your state may have raised rates during the year or changed the deductions and credits you were eligible for, which could result in a tax bill. If you had the proper amount withheld from your paychecks for your federal taxes but not your state taxes, then it's possible you'd have outstanding tax debt only for your state and not the federal government.
Why do I owe taxes when I don't make much money?
You may owe taxes even if you don't make much money because almost everyone is responsible for paying at least some taxes in the U.S., such as Social Security and Medicare taxes. If you did not have these taxes withheld from your paycheck — perhaps because you worked for yourself — you could end up owing the government money after filing an income tax return.
There are, however, many credits and deductions that could be available to people who don't make a lot of money, so be sure that you are taking advantage of all of the tax savings available to you.
Bottom line
Although it can be frustrating to owe money to the IRS (especially if you were expecting a tax refund), there are usually ways to deal with your bill and to make sure you don't end up in the same situation in the following year. Using the best tax software can help you to claim all the deductions and credits you're eligible for so you can keep your tax liability as low as possible.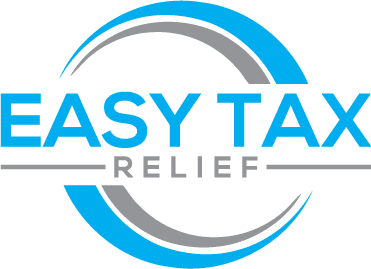 Easy Tax Relief Benefits
Eliminate your tax debt
Potentially reduce the amount you owe
Stop wage garnishments and bank levies
Communicates with the IRS on your behalf