When you're saving for retirement, every extra penny counts, which is why many women over 50 pick up extra part-time work and set their additional earnings aside. 
After leaving your full-time job behind, making extra money to supplement your savings withdrawals and Social Security can also be needed. But figuring out which side gig to choose and understanding how to land the job you want is easier said than done. 
To help you, we've covered the top 10 side hustles for women who are either nearing retirement or who have already left the workforce entirely.
Get paid up to $225 a month while watching viral videos and take surveys
It sounds crazy. And maybe you're not even sure if it's worth your time. But come on … you're at least a little curious. Getting paid while watching viral videos is a real way to earn cash, and you can do it with a company called Inbox Dollars. 
No … it's not going to get you rich. Yes ... it's probably one of the lowest-effort side hustles. But it's totally worth it if you're just sitting on the couch scrolling anyway. Instead of watching viral videos on YouTube, you could be getting paid actual cash to take surveys instead. Every little bit of extra money counts.
How to maximize your earnings:
An average survey payout is $5
Take 5 surveys the day you sign up
Repeat 5 days a week
You could earn $500/month
BONUS: Free $5 when you sign up, confirm your email and phone.
It's simple. You sign up and confirm your email. Then you watch. Then you earn cash (yes, actual cash … not "points"). And watching these videos whenever you're just chilling on the couch can earn you up to an extra $225 every month. 
SPONSORED
School crossing guard
Median hourly rate: $14
Looking for a seasonal job with weekends off where you work just a few hours a day? Visit your local school district's website to see if any crossing guard positions are available.
While you don't necessarily need to be in perfect shape to work as a crossing guard, escorting kids across busy roads will keep you on your feet in all types of weather. 
Farmers market seller
Median hourly rate: Variable
Is there a hobby you're passionate about that you can see yourself monetizing? Visit your local farmers markets to see what fantastic opportunities there are for local farmers, artisans, cooks, and creators to sell directly to the public.
Most markets require you to rent booth space, and you'll need to budget for the cost of any materials you use to make your final product, from yarn for scarves to ingredients for homemade dumplings. 
Plus, if you sell food, you'll likely need a permit. Apart from those upfront costs, though, it's fairly affordable to start selling at a farmers market.
Notary public
Median hourly rate: $16.67
Notaries are civil servants who act as impartial witnesses for two or more parties who are signing crucial, legally binding documents such as loan agreements, adoption papers, powers of attorney, and more.
Some notaries work at banks or credit unions, some at city offices, and some are mobile notaries who travel from location to location witnessing document signatures.
Each state has its own requirements for becoming a notary public. Depending on where you live, you might have to take notary courses, pass a background check, and pay a fee of $100 or more for a license.
Stop overpaying when you shop online
Shopping online has its perks. It's super convenient, but it can be time consuming to find the best deals. Instead of hunting for coupon codes (that don't always work!) and opening tons of browser tabs comparing prices, you can try Capital One Shopping.
Capital One Shopping makes saving money effortless. Just add the browser extension and when you check out, it'll scour the internet for coupon codes to help you save cash. And before you check out at 25+ major retailers, Capital One Shopping will notify you with a friendly pop-up if the item you're buying is available cheaper somewhere else.
Capital One Shopping is free to use and won't show you ads. Add it today and stop overpaying!1
Seasonal retailer
Median hourly rate: $14.79
During the holiday season, major retailers like Target, Barnes & Noble, and Walmart hire a slew of workers to deal with the massive influx of customers.
Typically, you don't need much or any prior sales experience to apply: The companies simply need bodies on the ground to help manage the sales rush, so they're happy to provide you with upfront training.
As long as you're OK working long hours primarily on your feet, a seasonal retail job can help you build your savings quickly.
On-demand grocery shopper
Median hourly rate (Instacart): Minimum of $4 + tips
Most major grocery chains now offer grocery pick-up services, but many individuals would prefer to have items delivered to their doorstep instead of hopping in the car to grab a pick-up order.
Through services like Instacart and DoorDash, gig workers can grab grocery orders as they come in, then either handle the shopping and drop off themselves or pick up and drop off a pre-purchased order.
To get started, you just need to sign up as a driver with your service of choice. You should be able to start picking up grocery orders right away.
Private music teacher
Median hourly rate: $40 (per lesson)
If you've spent decades playing an instrument or singing in a community choir as a hobby, consider passing those skills on to other music enthusiasts as a private instructor. 
Whether you want to offer basic vocal coaching or teach piano, you can set your own rate and decide for yourself which students to take on.
Gauge your community's interest in this type of service by advertising your skills and pay rates on community ad boards (either virtually or on physical boards at libraries or coffee shops). Make sure to include your experience level and contact information.
Etsy seller
Median hourly rate: Variable
If selling goods at a farmers market or in-person arts and crafts fair doesn't appeal to you, consider selling online using a platform like Etsy. 
Etsy charges its sellers a $0.20 listing fee, which is a fee for each item listed for sale, and renews every four months.
You'll also pay a 6.5% transaction fee per sale along with the cost of shipping. Otherwise, you shouldn't incur any platform fees.
Ghostwriter
Median hourly rate: Variable by word, page, or project
Ghostwriters are freelance writers who write not just for but as other people, sacrificing their own bylines in favor of publishing under a recognizable name or brand name.
To be a successful ghostwriter, you need solid writing skills and the ability to mimic another person's style, tone, and voice. It helps to have a solid freelance-writing background with samples you can showcase in an online portfolio. 
While you can advertise your ghostwriting services yourself by running ads online and creating a website, you might find work faster by signing up with an agency like Vox Ghostwriting.
Pet sitting
Median hourly rate: $15
Love hanging out with your own fuzzy friend? Help others' pets get the care and attention they need by joining an on-demand pet-sitting service.
You can work according to your own schedule, signing up to walk dogs during your lunch hour or swinging by an apartment to feed the fish after work. Sign up on a site like Rover, Care.com, or Meowtel to start finding jobs.
Resolve $10,000 or more of your debt
Credit card debt is suffocating. It constantly weighs on your mind and controls every choice you make. You can end up emotionally and even physically drained from it. And even though you make regular payments, it feels like you can never make any progress because of the interest.
National Debt Relief could help you resolve your credit card debt with an affordable plan that works for you. Just tell them your situation, then find out your debt relief options.
How to get National Debt Relief to help you resolve your debt: Sign up for a free debt assessment here. (Do not skip this step!) By signing up for a free assessment, National Debt Relief can assist you in settling your debt, but only if you schedule the assessment.
House sitting
Median hourly rate: $15
If you aren't an animal lover, pet sitting probably isn't the right side gig for you, but house sitting could be. Plenty of people don't want to leave their homes unattended while they're on vacation or traveling for work. 
As a house sitter, you might water the plants and keep the place tidy. You might also be asked to stay overnight and that means a boost in your bank account. Or maybe, just visit the house once a day to make sure everything's running smoothly.
To get started, you can look for local jobs on sites like Indeed, but you can also put up fliers, chat with neighbors, or ask acquaintances to refer you to friends who need a trustworthy house sitter.
Bottom line
Picking up some work on the side is a great idea for anyone who wants to build their savings and it's especially wise if you're trying to retire early or worried about staying financially stable once you do so.
Of course, finding a side gig you love enough to stick with might take some time. But once you've found the right part-time job for you, the extra cushion for your bank account will make that initial time and effort worth it.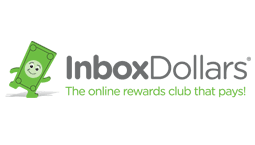 Inbox Dollars Benefits
Get a $5 bonus when you register with your email
You could earn money by taking surveys or making online searches
Over $80 million paid to members so far - how much can you earn?