You may think online gaming is a great way to make extra money, but it's also a great way to lose money.
It's important to understand everything that could go wrong before you jump into online gaming and make your first bet or try to win your first jackpot.
Check out these things you'll need to know before you start playing online games with your very real money.
Get paid up to $225 a month while watching viral videos and take surveys
It sounds crazy. And maybe you're not even sure if it's worth your time. But come on … you're at least a little curious. Getting paid while watching viral videos is a real way to earn cash, and you can do it with a company called Inbox Dollars. 
No … it's not going to get you rich. Yes ... it's probably one of the lowest-effort side hustles. But it's totally worth it if you're just sitting on the couch scrolling anyway. Instead of watching viral videos on YouTube, you could be getting paid actual cash to take surveys instead. Every little bit of extra money counts.
How to maximize your earnings:
An average survey payout is $5
Take 5 surveys the day you sign up
Repeat 5 days a week
You could earn $500/month
BONUS: Free $5 when you sign up, confirm your email and phone.
It's simple. You sign up and confirm your email. Then you watch. Then you earn cash (yes, actual cash … not "points"). And watching these videos whenever you're just chilling on the couch can earn you up to an extra $225 every month. 
SPONSORED
You need a budget
Before you start playing, set a budget and stick with it so you don't spend more than you can afford.
It can be easy to get swept up into an online game like casino games, card games, and other money games. Make sure your budget is reasonable so you don't lose too much money. 
Your gaming should never prevent you from paying your monthly bills.
Track all your spending
A budget can be a good thing to set up before you start, but it's also important to keep tabs on that budget throughout your online gaming.
Make sure you know how much you're spending every time you play and how that may be cutting into the amount of cash you budgeted for your online gameplay.
You may have your identity stolen
Online gaming can be fun for you, but it can also be fun for identity thieves.
Online gaming has chat features that may allow identity thieves to get information from you when your guard is down and steal that information for their plans.
Make sure you're cautious if you're chatting with other people and if they start to ask you personal questions.
Stop overpaying when you shop online
Shopping online has its perks. It's super convenient, but it can be time consuming to find the best deals. Instead of hunting for coupon codes (that don't always work!) and opening tons of browser tabs comparing prices, you can try Capital One Shopping.
Capital One Shopping makes saving money effortless. Just add the browser extension and when you check out, it'll scour the internet for coupon codes to help you save cash. And before you check out at 25+ major retailers, Capital One Shopping will notify you with a friendly pop-up if the item you're buying is available cheaper somewhere else.
Capital One Shopping is free to use and won't show you ads. Add it today and stop overpaying!1
You could be cyberbullied
Another thing that can happen with the chat feature is you can get cyberbullied, so be aware of any issues you may have with being bullied before you start playing.
You may need a thick skin or perhaps should consider avoiding online gameplay if you have an issue with cyberbullying.
There could be data breaches
You may be surprised by the security — or lack of it — when it comes to your personal data on gaming sites and apps.
Be careful with the sites you trust your information to, including credit card information or your banking information.
Instead, keep an eye on your accounts and include additional features like two-factor authentication that could make it harder for someone to steal and use your data.
Gambling can be addictive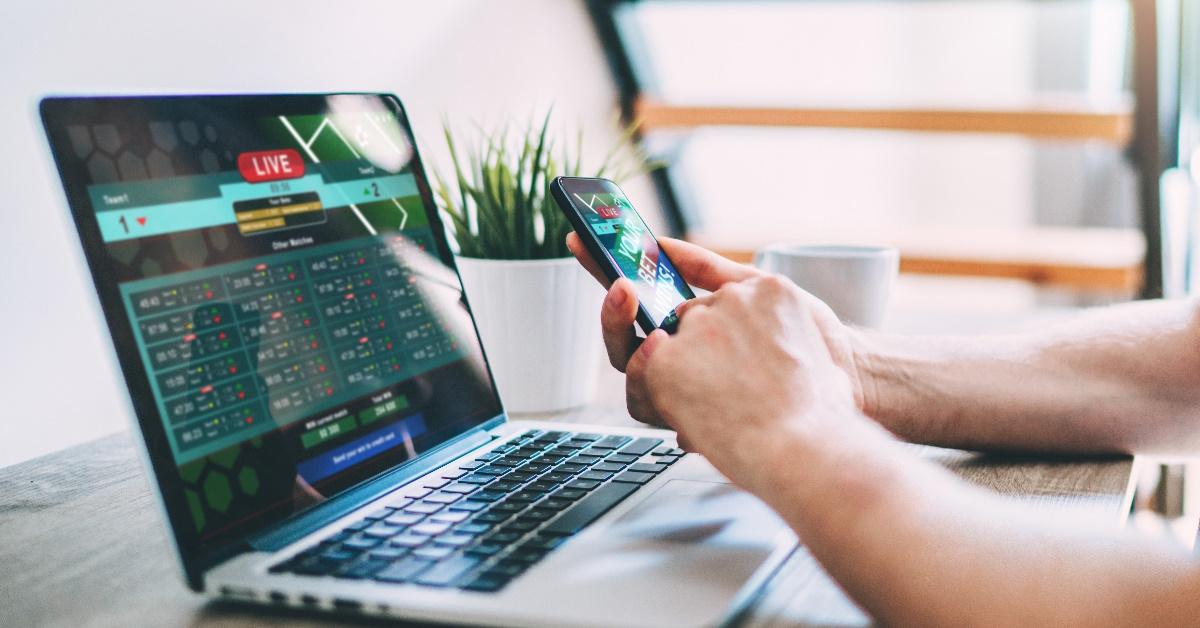 One of the biggest issues with gambling is it can be addictive, which can hurt you mentally and financially.
Watch for signs that you are becoming addicted to gambling such as not being able to set limits on how much you spend or how much time you spend playing.
You should also review information about gambling addiction programs in your area if you find that you develop an addiction and need help.
Websites can have viruses
Online gaming websites can harbor hidden computer viruses. The site may ask you to download an app for your computer or send you spam filled viruses.
Update your virus software before you start online gaming to ensure you don't have to spend any winnings on a new computer or cleaning viruses off of your current machine.
You need a strong password
Online gaming may include sites you don't trust or aren't sure how legitimate their security is while you're gaming.
One way to protect yourself is to make sure you're using strong passwords that aren't the word "password" or something else that may be easy to guess. 
You should also consider updating other passwords you use on sites you visit regularly.
You may be exposed to inappropriate content
Online gaming can be unregulated at times, particularly when it comes to interacting with other gamers.
It's important to prepare yourself for the possibility that you could be exposed to inappropriate content. You should consider different options to keep away from surprising content if you're not comfortable with it.
Resolve $10,000 or more of your debt
Credit card debt is suffocating. It constantly weighs on your mind and controls every choice you make. You can end up emotionally and even physically drained from it. And even though you make regular payments, it feels like you can never make any progress because of the interest.
National Debt Relief could help you resolve your credit card debt with an affordable plan that works for you. Just tell them your situation, then find out your debt relief options.
How to get National Debt Relief to help you resolve your debt: Sign up for a free debt assessment here. (Do not skip this step!) By signing up for a free assessment, National Debt Relief can assist you in settling your debt, but only if you schedule the assessment.
Remember in-game shopping
In addition to playing games or gambling to win money, there can also be in-game options that allow you to spend money in exchange for in-game treats or other in-game promotions.
Treat in-game shopping the same way you would treat other spending. Factor it into your budget and find a way to keep that type of spending on track so you don't go beyond your means. 
You don't want to end up in debt because of gaming.
Factor in the physical effects
Online games can be fun, especially when you get on a streak that is earning cash or you're having a good time and lose track of how much time you've spent playing.
It's important to factor in the physical effects that online gaming can have on your health such as eye strain, lack of sleep, or damage to your hands and arms due to repeated use.
Set specific goals for how much time you're going to spend online and make sure you step away from your computer at times to give your body a break.
Do your research
Some games online can be trusted more than others. Do your research before you start online gaming to find the games that are the most trusted when it comes to data safety and security.
You should also review which games may be better suited for you or have additional restrictions that can help you stick to your budget and playing time.
Bottom line
It's important to make sure you don't go overboard when you start online gaming. Set some personal goals and rules before you start playing on gaming sites.
You should factor in different financial issues like your budget or how much you can spend as part of your gaming routine,
But you should also factor in non-financial issues such as spending too much time online or providing too much information about yourself to others when gaming.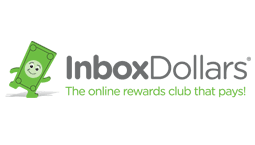 Inbox Dollars Benefits
Get a $5 bonus when you register with your email
You could earn money by taking surveys or making online searches
Over $80 million paid to members so far - how much can you earn?