Taking care of your lawn is a year-round job. From prepping the lawn in Spring to raking in leaves in Autumn, it's not easy making your lawn look great. The right tools can make your job much easier.
Some tools are so valuable that over the long haul, they actually can boost your bank account by letting you take a DIY approach to lawn care instead of hiring a professional.
Here are the best gadgets that can help you maintain your lawn throughout the year.

Get a protection plan on all your appliances
Did you know if your air conditioner stops working, your homeowner's insurance won't cover it? Same with plumbing, electrical issues, appliances, and more.
Whether or not you're a new homeowner, a home warranty from Choice Home Warranty could pick up the slack where insurance falls short and protect you against surprise expenses. If a covered system in your home breaks, you can call their hotline 24/7 to get it repaired.
For a limited time, you can get your first month free with a Single Payment home warranty plan.
SPONSORED
Lawn mowers
A lawn mower can be an expensive purchase, but the long-term cost is likely to be less than hiring a mowing service to care for your lawn once a week. Lawn mowers come in both gas and electric versions.
As with many items on this list, you might even be able to use your lawn mower to develop a side hustle by caring for your neighbors' yards for cash, if you feel the need.
String trimmer
You may know string trimmers by their brand names, such as Weedwacker or Weed Eater. 
This is a helpful lawn tool that reaches those spots you can't get to with your lawn mower around flower beds, playsets, and fences.
Like a lawn mower, you can get either a gas or electric version.
Leaf blower
A leaf blower is a great option to move tree leaves with less work than a rake.
Check out different leaf blower options to get your backyard cleaned up. Remember that a leaf blower also helps you in areas where a rake may not work as well, such as walkways, driveways, or decks.
---
SPONSORED
Stop overpaying when you shop online
Shopping online has its perks. It's super convenient, but it can be time consuming to find the best deals. Instead of hunting for coupon codes (that don't always work!) and opening tons of browser tabs comparing prices, you can try Capital One Shopping.
Capital One Shopping makes saving money effortless. Just add the browser extension and when you check out, it'll scour the internet for coupon codes to help you save cash. And before you check out at 25+ major retailers, Capital One Shopping will notify you with a friendly pop-up if the item you're buying is available cheaper somewhere else.
Capital One Shopping is free to use and won't show you ads. Add it today and stop overpaying! 1
Leaf collector
There are several different types of leaf collectors. For example, check out a leaf hauler that allows you to put the leaves on a large tarp and move them to where you need them.
Or consider a leaf bag funnel if you put leaves in paper lawn bags for collection. Finally, check out a leaf bag holder to keep your bag upright and open so you can put leaves inside.
Fruit picker
A fruit tree can be a good addition to any yard, as you can use it for free food. But it might be difficult to grab pieces that are up high on the tree.
So, check out a fruit picker to keep your property free of rotting food underfoot and increase the amount of enjoyment you can get from the tree.
Soil rake
To get a garden started or prepare your flower beds for new plantings, you will need a rake with more punch in it than a typical leaf rake.
Pick up a soil rake to get the soil churned up and ready to go for your next project. This type of rake can also help you spread mulch or work on pea-sized gravel.
Hedge trimmers
Want to get your hedges looking clean with crisp lines? There's a tool for that.
A hedge trimmer can help you clean out random leaves and branches that stick out from your hedges. Give them a more uniform look by cutting them evenly.
You can find hedge trimmers in gas or electric versions.
Aerator shoes
Aerating your lawn can be an important way to keep it healthy. Aeration can break up the soil to help your lawn get the air, water, and nutrients it needs for healthy growth.
But aeration can also be expensive if you hire a lawn service to do it.
So, pick up some aerator shoes, which have long spikes that allow you to aerate your lawn while walking over it yourself. It's a cheaper alternative to hiring a lawn service.
Specialty planters
There are situations where specialty planters can be a big help.
For example, you might want to grow vegetables but need raised beds or special planters to keep them away from animals. Or, perhaps you don't have an outdoor space with enough soil to grow plants and vegetables.
Check out specialty planters that can help you create your own garden with flowers, plants, and other options in a tight space. A confined planter is also ideal for things such as berries or mint.
---
SPONSORED
Earn 2% cash rewards at grocery stores and Costco
The Wells Fargo Active Cash ® Card (Rates and fees) is a powerful rewards card that allows you to earn unlimited 2% cash rewards on purchases — including on groceries, even at warehouse stores like Costco.

New cardholders can also earn a one-time cash rewards bonus — $200 cash rewards bonus after spending $500 in purchases in the first 3 months!
If you're looking for a powerful rewards card that offers an extended intro APR period, look no further, the Wells Fargo Active Cash ® Card checks that box too!
This card also offers an intro APR of 0% for 15 months from account opening on purchases and qualifying balance transfers (then 20.24%, 25.24%, or 29.99% Variable). Which is great for someone who wants a break from high interest rates, while still earning rewards.
The best part? There's no annual fee .
Click here to apply for the Wells Fargo Active Cash ® Card now.
Gloves
Digging in the dirt — and reaching through bushes, plants, and leaves to pull out weeds or trim plants — can be tough work that will scratch up your hands.
So, pick up some good garden gloves to keep your hands protected. A strong pair is worth the money.
Sprinklers
Sprinklers protect your grass from burning up by keeping it well-hydrated. A sprinkler attached to a hose is a great and affordable option, especially for smaller yards.
You can also get a sprinkler system, but the cost of installation and maintenance can be higher.
Pruning shears
Pruning shears are good for trimming small bushes and plants to keep them in order.
They are also great for detailing smaller pieces on plants or bushes once you have used larger shears to get things cleaned up overall.
Hose
A hose can be a cheap and easy option for getting water anywhere so you can keep the yard and flowers healthy.
Invest in a good hose that can reach far enough to cover your yard. And if you use a hose, remember to turn off the hose bibs leading to your hoses in the winter so the water doesn't freeze and damage pipes.
Hand-held shovel
Shovels are useful tools that come in a variety of sizes. One great option is a hand-held shovel.
These types of shovels are easy for small jobs such as planting flowers or vegetables in the spring and digging up pesky weeds when you need to clean flower beds.
Wheelbarrow
It's easy to spread mulch, move dirt, or get plants in place with the help of a wheelbarrow.
Check out a variety of wheelbarrows to find one that works for your particular needs. Be sure to factor in things such as size and durability.
Bottom line
You might have to spend some money to stock your garage or shed with lawn care gadgets and tools. But over time, this spending can actually help you keep more money in your wallet.
Doing lawn care yourself can result in big savings compared to hiring someone else to do the job.
Lucrative, Flat-Rate Cash Rewards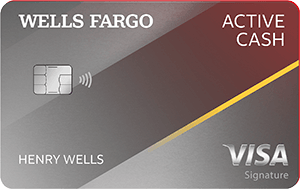 5.0
FinanceBuzz writers and editors score cards based on a number of objective features as well as our expert editorial assessment. Our partners do not influence how we rate products.
Current Offer
$200 cash rewards bonus after spending $500 in purchases in the first 3 months
Rewards Rate
Earn 2% cash rewards on purchases