If you're like most Americans, you end up throwing away almost half of the food you buy instead of using it. This habit doesn't just waste good food, it's also a drain on your bank account.
Fortunately, there are some easy ways to extend your perishable groceries' shelf life to avoid throwing away your money along with your groceries.
Use these 16 freshness tips to shop less, save more, and enjoy more of what you buy.
Be more selective of produce
Even though it adds extra time to your shopping trip, it's worth sorting through fruits and veggies at the store until you find food at peak freshness (or just before).
If you scan cartons of strawberries for mold and avoid apples with wrinkled skin, for example, you'll be getting fresher fruit that lasts longer on your counter or in the fridge.
Know what to refrigerate
Conventional wisdom says that everything lasts longer if you refrigerate it — but that simply isn't true.
For instance, refrigerated potatoes become less starchy and harder to cook, while refrigerated sweet potatoes solidify at the center, which also makes them harder to cook.
Keep a list of everything in your fridge
Half the battle is remembering what food you have in the first place, and it's much easier to keep your purchases in mind when you can see what you bought.
Obviously, you can't leave the fridge door open all the time, but you can write a clear list of what's inside the fridge and post it on the door.
That way, you keep your food top of your mind so you can eat it before it goes bad.
Don't buy food you won't eat
If you're buying cartons of cherry tomatoes or bags of kale because you feel guilty about your diet, not because you like eating them, it's no wonder your veggies end up spoiling in your fridge. Stick to buying healthy food you know you'll eat.
Understand expiration dates
Except for baby food, expiration dates don't actually indicate the date past which your food goes bad.
Instead, the "expiration" date is simply the manufacturer's best guess as to when they think their product will reach peak freshness.
Some foods with expiration dates, like eggs, last weeks past their expiration dates without spoiling.
Know when plastic helps or hurts
Some fruits and vegetables, like beets and ginger, last longer in plastic bags, while bananas and apples don't.
A good rule of thumb is to wrap refrigerated fruits and veggies in plastic while removing any plastic from fruits and veggies that should be stored at room temperature.
Store some foods away from others
Some produce, like bananas, release ethylene gas as they ripen, which can cause other fruits and veggies to ripen too fast (like broccoli and lettuce).

Store ethylene-releasing fruits away from foods that don't release ethylene to ensure each type of produce ripens on the right schedule.
Use your fridge's crisper drawers
Instead of tossing perishable food into the fridge wherever it fits, be intentional about using your crisper drawers.
These drawers are meant to be more humid than the rest of your fridge to keep produce fresh for longer.
You can also control how humid each drawer is, so set one to high humidity and one to low. Store ethylene-sensitive leafy greens in the high-humidity drawer and ethylene-releasing fruits in the low-humidity drawer for best results.
Cut greens off of root vegetables before refrigerating
While you can generally eat the greens that sprout from root vegetables like beets, carrots, and radishes, you should store them separately from the vegetables themselves. Leaving the greens attached dries out the veggies faster so they don't last as long.
Freeze food you don't have time to eat
Once you realize you don't have time to use the carton of strawberries, bag of spinach, or package of chicken breast before the food goes bad, toss them in the freezer immediately.
As long as they stay at a stable temperature, frozen foods basically last forever (though they can decrease in taste quality over time).
Control moisture
Foods like garlic and onions spoil faster if you store them in moist conditions. Others, like potatoes, last longer in cool, dark storage spots with higher humidity.
Know which areas of your house are the most humid so you can store food in conditions that make it last the longest.
Store food away from the stove
If you keep your fresh produce in a bowl on the kitchen island near the stove or oven, move the bowl.
Heat can cause onions, garlic, potatoes, and most room-temperature produce to go bad faster. Keep these foods away from other heat-generating appliances too to help them last longer.
Keep produce out of direct sunlight
Speaking of heat, make sure you keep produce out of direct sunlight too. Ambient light is okay for most produce (though potatoes and squash prefer cool, dark spots), but direct sunlight is just too hot to keep food in peak condition.
Start an herb garden in your kitchen
Herbs like mint and parsley aren't too hard to grow indoors as long as you plant them in well-drained pots, water them the right amount, and give them access to direct sunlight.
In other words, they're ideal plants to grow in your kitchen window. You can pick herbs to use right when you need them instead of buying them at the store and letting them rot in the fridge.
Don't keep (some) fruits and vegetables in their packages
Stores don't always sell produce in the right packaging to preserve its freshness.
For instance, if your bananas, apples, or avocados come in plastic bags, take them out of the bag as soon as you're home so they don't ripen too fast.
In contrast, you can keep berries and grapes in the vented bags or cartons they come in. The circulating air helps keep them fresh.
Don't wash food before you store it
If you rinse your fresh foods before stashing them in the fridge, stop. If you'd rather wash your foods before you store them, at least dry them off thoroughly before refrigerating. The extra moisture can cause fruit to spoil faster.
Bottom line
Understanding the best ways to store your produce and other perishable groceries, plus getting a read on industry standards like expiration dates, is the best way to make your food last as long as possible.
With help from the tips listed here, you can stop throwing money away on food you forget to eat and keep your cash in your bank account where it belongs.

Get free, sustainable household products
Learn More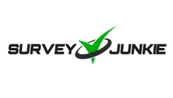 Learn More