Florida is a popular destination for retirees looking to settle down and enjoy a more laid-back lifestyle.
You can find warm sandy beaches in coastal areas or quaint downtowns that thrive with restaurants or entertainment.
But which Florida towns are the best if you're ready to start a post-work life? Here are a few to consider as you search for a good option for your next act.
Mount Dora
Mount Dora is a community filled with shops, restaurants, and antique stores in a quaint downtown. If you have visitors who want to see your new life in Florida, they can stay in the historic Lakeside Inn.
Mount Dora is also only an hour away from Orlando, which is perfect for grandkids and other family members who want to take in amusement parks like Disney World. 
So make sure you have the best travel credit cards in your wallet to treat the family.
Key Largo
Key Largo may be one of the more popular towns in the Florida Keys, but it still holds some small-town charm for the everyday retiree. 
The city has plenty to do, including fishing and kayaking as well as snorkeling and diving in the area's artificial reef. 
In fact, Key Largo is close to several ships that were purposely sunk to create reefs that you can visit now.
Amelia Island
Near the border with Georgia is Amelia Island, located in the northeast corner of Florida. The island is known for horseback riding on the beach, beautiful Atlantic Ocean views, and deep-sea fishing. 
Every March, the island also hosts the Concours d'Elegance, one of the most prestigious car shows in the country.
Seaside
Seaside is a relatively new town, developed in the late 1970s along the Gulf of Mexico near the Florida Panhandle. 
Pavilions designed by different architects give the town a unique look (it was the setting for the Jim Carey movie "The Truman Show"). 
The pedestrian-friendly town also offers plenty of family activities for visitors who come to see you in your new hometown.
Rosemary Beach
If you're trying to save money on gas, take a short drive to another quaint town along the Panhandle. Rosemary Beach has several state parks to enjoy now that you're retired. 
The city also has The Pearl, a wonderful hotel for guests when they come to visit that's only a block away from the beach. And don't forget to check out some of the nearby golf courses to spend some time on the links.
Crystal River
If you like nature, Crystal River is a great place to settle down when you retire. The area along the Gulf Coast is well known for its manatee sightings at the Crystal River National Wildlife Refuge. 
Crystal River also has plenty of boardwalks at the Three Sisters Springs Wildlife Refuge if you need to take your post-work life into nature.
Stuart
Stuart is known as the Sailfish Capital of the World, which is a reflection of the great fishing you can do in the area when you retire. 
The town is also on the St. Lucie River, which provides plenty of opportunities to enjoy the surrounding natural areas. 
Once you're done, head back into the walkable downtown area to end the night by visiting local shops and restaurants.
Sebring
Located in central Florida, Sebring may be a good destination for retiring car enthusiasts. The city hosts several events throughout the year at Sebring International Raceway. 
And for those who aren't gearheads, check out the historic downtown district with cute shops and restaurants to enjoy when you're retired.
Venice
Just south of Sarasota is Venice, which has plenty of activities for retirees. You can head to the beach for snorkeling, swimming, or fishing all day. 
The Venice Performing Arts Center and Theatre offer plenty of cultural activities too. The area boasts several parks where you can walk and bike to enjoy your days during your post-work life in Florida.
Ponce Inlet
On the Atlantic coast near Daytona Beach is Ponce Inlet, which welcomes you with the tallest lighthouse in Florida. The bright red lighthouse is open for tours, so it can be a great place to take visitors who want to see your retired life. 
The city also has marinas if you prefer to be out on the water, or you can dine in oceanside restaurants for a night out. And if you want to learn to surf, the Ponce Inlet beach is known for its big waves.
The Villages
Located in central Florida, the Villages is a community specifically built for retirees to enjoy their post-work lives. The town of 82,000 has natural recreation areas, golf courses, and even beautiful polo grounds for entertainment.
Residents tool around in golf carts, so you don't have to worry about loud traffic disrupting your pleasant evenings.
Naples
Naples, on the Gulf of Mexico south of Fort Myers, is popular for golf and water activities like fishing or dolphin watching. You can also head to the Naples Botanical Garden for a serene afternoon or visit the Naples Zoo with the grandkids. 
On Fifth Avenue South, you can also find fabulous restaurants and world-class shopping. But you may have to find ways to supplement your Social Security to afford to live in this pricey area.
Bottom line
Florida has been synonymous with retirement for decades. Consequently, there are plenty of activities and attractions for seniors to live an easy, outdoor lifestyle. 
Besides the weather, another big draw for Florida is that the state does not charge income tax. And when you're retired, that can help you avoid throwing your money away.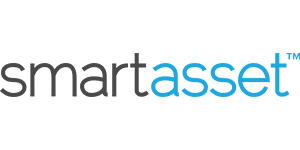 Smart Asset Benefits
Get matched with fiduciary financial advisors
Advisors are vetted and certified fiduciaries
Take the mystery out of retirement planning
Their matching tool is free
FinanceBuzz doesn't invest its money with this provider, but they are our referral partner. We get paid by them only if you click to them from our website and take a qualifying action (for example, opening an account.)