You may be excited when you see papers and letters in your mailbox. But inevitably, it usually turns out to be junk mail. Maybe it's a mailer for sales you don't care about or companies advertising services you don't want.
You may also have preapproved credit card applications, which include information identity thieves love. If you're looking for ways to avoid money stress, that's not what you want to have sitting in your mailbox.
The good news is there are ways to make it stop. So, if you want to cut back on junk mail, here are a few options you may want to try.
OptOutPrescreen
OptOutPrescreen is run by major credit reporting agencies to help you cut back on those credit card applications that you repeatedly get in the mail. You can log on and provide some information, like your name and address, to have them remove you from any list of offers.
You have two options on the site. The first is to fill out the form online to be removed from the list for five years. If you would prefer to be removed permanently, you have the option to fill out a form, print it, and send it through the mail to get off any lists.
DMA Choice
Operated by the Direct Marketing Association, DMAchoice.org allows you to opt out of catalogs and other offers. You do have to pay a $2 processing fee, but that covers consumers for 10 years.
If you have a deceased relative or a dependent such as a child who is receiving these marketing materials, you can also use the website to have them permanently removed as well.
Return to sender
Getting the same junk mail over and over from the same company? You don't have to accept it.
Write "Refused" on unopened mail and drop it back in the mailbox. The United States Postal Service will process your request, allowing you to potentially get off any future mailings from a sender.
You can only write "Refused" on unopened mail. So if you recognize it is junk mail, don't open it. Writing "Refused" on the outside should be enough.
Contact mailing company directly
There are some companies that you may recognize because their mailings constantly show up in your mailbox. If you see these companies frequently, contact them directly or check their website to see if they have options for you to opt out.
Valpak, for example, may regularly send you envelopes full of coupons that you're not interested in. They have an online opt-out form that you can fill out to be removed from their list.
And if you get mailing from Save, which is run by RetailMeNot, you can also find an opt-out form on their website.
Contact your providers
You may notice that your junk mail is coming from the same source, one that is a provider of services for you. Perhaps you're getting repeated applications for credit cards from your personal bank, or you may be receiving mail about your internet service from your internet provider.
Call customer service at these companies and see if there's a way for them to take you off their mailing lists. They may be able to remove you from receiving some or all of their promotional materials being sent to your home.
Pro tip: Providers you work with might have more personal information about you than companies you don't do business with. If you're worried about identity theft, you may want to start with companies you're already doing business with.
Contact charities
As the end of the year approaches, you may want to identify charities that you would like to donate to once a year. When you send in your donation, request that the charity doesn't mail you information throughout the year.
Perhaps you can ask to be removed from their mailing list or only send you information at certain times. It not only will cut back on the mail in your box but could also help the charity save money on mailings.
Catalog Choice
Do you get too many catalogs near the end of the year? Or perhaps you just have catalogs filling up your mailbox every week?
Check out Catalog Choice, which could help you reduce the clutter. You can search the site by catalog to remove the ones you no longer want to receive without getting rid of the catalogs you do enjoy.
Pro tip: Don't want to miss out on new items in those pretty catalogs? Visit the company's website and sign up for email notifications about new products and sales. Then take advantage of points and rewards with these best credit cards for online shopping. 
PaperKarma
PaperKarma is an app you can add to your phone to help you weed out all your unwanted junk mail. With the app, you can take a picture of the logo on the outside of the junk mail envelope and upload it along with the name and address the mail was sent to.
PaperKarma has more than 100,000 mailers in its database that it can contact to get your name removed from lists.
Be aware that PaperKarma is not a free service. Subscription options include $3.99 per month or $24.99 a year for their service.
Yellow Pages Opt Out
The Yellow Pages delivers directories to residents but has become less prevalent in some areas as more information has moved online. But you may still be receiving a version of the directory each year in the mail.
If you aren't interested, go to Yellow Pages Opt Out to have your name removed from their distribution list.
Bottom line
Whether it's just promotional sales flyers or something more serious like credit card applications, there are ways to stop the junk mail that's junking up your mailbox.
The fact is, you'll never need to read another credit card offer again if you compare the best credit cards online instead.
Try a few options and see what works best to cut back on the trash.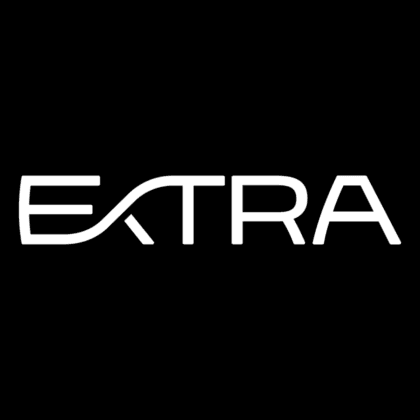 Extra App Benefits
Build your credit history every time you spend money
Works with your existing bank account
Earn up to 1% in points for rideshares, coffees, phone bills, and more