What would you do with $10,000? Whether you're looking at how to pay off your debt, travel the world, or just a few ways to make money, earning $10,000 a month is plausible if you make a commitment to hard work.
While it's not exactly a cinch to stack up $10,000, it can be done. Start by motivating yourself to start earning more, whether that's with a new job, a side hustle, an investment opportunity, or some combination of all three. The best approach is stacking multiple side hustles so you have the best chance of achieving your $10,000-a-month goal. 
How do I make $10,000 a month?
Instead of waiting around or playing lotto, let's dive into some ideas to make your dream earnings a reality. It all starts with setting a goal and developing plans to succeed.
Set a goal
Since your goal in this instance is to make $10,000 per month, try breaking it down further into how much you should be earning per day so it doesn't seem as intimidating. Chunking your goal into actionable steps will help you understand what you need to do to achieve it.
With an average of 30 days each month, you'll need to make about $333 per day, every day, to reach your goal. Now that you've got that number sorted, you can start asking yourself how you'll make it happen. In this case, I suggest putting on your entrepreneurial cap and figuring out which money-earning methods will offer you the biggest returns.
Go ahead and start brainstorming, keeping your goal at the forefront of your mind.
Make a plan
Next, it's a good idea to map out how you'll achieve your goal. List what you'll need to do to prepare, set daily or weekly goals (or both), and track your progress to keep yourself motivated.
One way to do this is with pen and paper. At the top of your planning sheet, write "How I'll earn $333 per day and $10,000 per month."
Then, if you're interested in selling a product, jot down:
Ideas for what you could sell
How you would source the product
Where and how you'd sell it
Or if walking dogs sounds like fun to you, map out:
What services you'll use (Rover, Wag, etc.)
How much you'll charge (if you can set your own price)
How many hours per week you'd need to work to meet your goal
There's more to making $10k a month, but developing your business ideas is a good start. If you need help setting and tracking your goals, use the technology available to you. Apps like Strides and Todoist make it easy to create all kinds of goals and monitor your progress.
Create a timeline
Now that you've got the goal and the plan, it's time to create and stick to a timeline. Without one, you may get hung up on too many small details, which can hold you back. A timeline can help maintain forward momentum.
Depending on which way you've decided to earn money, your timeline for beginning can vary from one day to months or beyond.
Ways to make $10,000 a month with side hustles
1. Get paid to deliver takeout and groceries
Uber Eats offers a flexible schedule that can work around full-time jobs and other side hustles. And in some cities, you can deliver by bike or scooter in addition to driving. It's a good option if you'd prefer not to interact with passengers and don't mind navigating your city.  
You have the option to get paid weekly or get paid up to five times each day with Instant Pay. You do need a debit card to use Instant Pay, and there is a fee of $0.85 per cashout. 
To deliver by car, you need to be at least 19 years old, have a 2-door or 4-door car, and have a valid driver's license in your name. You'll also need to submit your Social Security number for a background screening. 
Sign up for Uber Eats | Read our Uber Eats review
Instacart offers same-day grocery delivery to customers. If you love shopping and setting your own schedule, this might be the perfect side gig for you.
It's simple to sign up, you can in as little as two hours once you've completed at least five batches, and you can choose whether you want to shop and deliver groceries, or just do the shopping. Instacart will tell you which days typically have the most orders, so you can easily maximize your earnings. Happy shopping!
Sign up for Instacart here | Read our guide to Instacart
DoorDash pays you for delivering takeout to hungry customers. And the best part? You get to be your own boss and set your own schedule. When a customer places an order at one of the hundreds of DoorDash restaurants in your area, including favorites like Starbucks and Chipotle, the app then pushes that order to nearby Dashers who are logged in. Simply accept the pickup, get the food, drop it off, and get paid!
You get to keep 100% of the delivery fee plus any tips or boosts. Dashers earn an average of $15-25 an hour.2
Work as much or as little as you want. You set your hours, so the earning potential is up to you. To be a Dasher, you'll just need to be over the age of 18, and have a vehicle and a smartphone.
Sign up with DoorDash | Read our guide to DoorDash
2. Become a rideshare driver
If you're more of a people person, driving for a rideshare service could be a good fit. And if you go with Uber, you can also deliver for Uber Eats to make the most out of your time on the road. 
To drive for Uber, you need to meet the minimum age to drive in your city, have at least one year of licensed driving experience in the U.S. (three years if you're under age 25), have an in-state license, and have an eligible 4-door vehicle. 
You'll also need to provide documentation, including a valid license, proof of residency, and proof of car insurance, and complete a screening online. As with Uber Eats, you can get paid weekly or pay a small fee to cash out with Instant Pay. 
3. Take surveys
Online surveys are a great way to earn money when you have a few spare minutes — maybe waiting at the doctor's office or to pick your kids up from school. They could also work well with other side hustles we've mentioned. You could complete surveys while you're waiting for an Instacart order to come in or for someone to request an Uber ride. 

Two of our favorite survey sites are Survey Junkie and InboxDollars. 

Survey Junkie has over 40,000 reviews on Trustpilot with an average of 4.2 out of 5 stars. Anyone who is 18 years old or older, has a valid email address, and lives in the U.S., Canada, or Australia can sign up. You earn points for each survey you complete, and once you get 500 points, equal to $5, you can redeem points for an e-gift card or cash out through PayPal or with a bank transfer. 
Sign up for Survey Junkie | Read our Survey Junkie review
InboxDollars has almost 40,000 reviews on Trustpilot with an average of 4.2 out of 5 stars. It offers a variety of ways to earn in addition to taking surveys. You can also earn by using InboxDollars' search engine, playing games, reading emails from InboxDollars, and answering Learn & Earn questions. 
You can request a payout once you have at least $15 in your account, and you can be paid by PayPal, check, gift card, or payment to a prepaid Visa card. 
Sign up for InboxDollars | Read our InboxDollars review
Ways to make $10,000 a month with investments and savings
4. Invest in blue-chip stocks for as little as $1
Investments can be a way to create passive income. Purchasing a stock share in an established company, such as Apple or Amazon, can be cost-prohibitive for many beginner investors.
Fortunately, becoming an Apple or Amazon shareholder just got more affordable, thanks to Stash. Stash allows you to buy fractional shares for as little as $1, so you can afford to get a piece of companies that are household names. It also offers useful tools and guides to help you start building your portfolio.
5. Invest in real estate
Another way to bring in ongoing income is by investing in real estate. You could buy and rent out investment properties or flip houses. Both of these require the ability to purchase a property, though. If you're not quite there yet, or if you want to diversify your real estate holdings, you could also invest in a real estate investment crowdfunding platform. 
A real estate crowdfunding platform allows you to pool your money with other investors and invest in real estate projects like rental properties or commercial buildings. You can typically get started with a relatively small amount of money, and you could receive dividends as well as benefit from appreciation.  
Here are a few of our recommendations:
Ark7 allows you to start investing in rental properties with as little as $20. You could receive regular dividend payouts. and Ark7 manages the properties for you and your fellow investors. Ark7 owns rental properties in several cities and states, including Atlanta and Philadelphia. 
There is a minimum holding period of one year before you can sell your shares, and Ark7 charges fees for sourcing the properties and managing them. 
Sign up for Ark7 | Read our Ark7 review
CalTier allows you to invest in commercial real estate starting at $500.1 Your investment goes into over 2,000 multi-family rental properties around the U.S. You could receive quarterly distributions from CalTier, and it also offers a 90-day guarantee, and there's no lock-in period. 

Crowdstreet allows accredited investors to pool their money to invest in commercial real estate opportunities. It has funded more than $1 billion in real estate transactions since it launched in 2014. It generally has a minimum investment requirement of $25,000. 
Sign up for Crowdstreet | Read our Crowdstreet review
6. Open a high-yield savings account
High-yield savings accounts are another way to make your money work for you. They pay a high annual percentage yield (APY) compared to the national average and are a good choice for building up an emergency fund or saving up for a specific goal. 
Featured High Yield Savings Accounts
CloudBank 24/7 Savings - 5.26% APY3
High-yield savings account. $1 minimum deposit. FDIC insured.
Open Account

Upgrade Premier Savings - 5.07% APY
High Yield Savings Account. $1,000 minimum balance. FDIC Insured through Cross River Bank.4
Open Account
CIT Bank Platinum Savings - 5.05% APY5
High Yield Savings Account. $5,000 minimum balance. FDIC Insured.
Open Account
7. Get a cash bonus for opening a new bank account
Banks often offer a cash bonus for opening a new checking and/or savings account. There are often requirements to get the cash bonus, so be sure to read the fine print and make sure you qualify. 
For example, you might need to get a certain amount directly deposited each month from an employer or government benefit or carry a certain average balance for a month. 
Here's our recommendation for a bonus offer valid through October 31, 2023.
Earn up to $1,000
When you open a new U.S. Bank Smartly®️ Checking account and Standard Savings account and complete qualifying activities. Member FDIC. Subject to certain terms and limitations. Applicant must reside in AZ, AR, CA, CO, ID, IL, IN, IA, KS, KY, MN, MO, MT, NE, NV, NM, NC, ND, OH, OR, SD, TN, UT, WA, WI, WY to be eligible for Checking account.
Open your new U.S. Bank accounts here
Ways to make $10,000 a month with an online business
8. Start a virtual bookkeeping business
Bookkeeping is a flexible job, work-from-home job that you can work full-time or part-time along with other opportunities. You don't need to have amazing math skills or an accounting degree, and it's a great way to support small business owners. 

Bookkeepers.com is a great way to get started. It offers a free, 3-class intro to teach you how to launch your business. 
9. Launch your own website
If you have a particular skill set, like writing, coding, or web design, consider creating your own website and using it as a launchpad for a new side hustle. Build a portfolio page showcasing your work, add some SEO-friendly copy, and promote your site and services through your social networks. This approach may require some hustle on your part; however, if you build a large client base, you'll be well on your way to earning 10K a month.
You could also build a website to sell products you source or create. You could try retail arbitrage, dropshipping, print-on-demand, selling ebooks, selling online courses, or any number of other things. 
We recommend Shopify for getting your ecommerce business off the ground. It has free website designs and supports selling online and offline. It also helps with managing products, inventory, payments, and shipping. 
10. Get certified in Facebook ads and get paid
Given that Facebook now has over 2.45 billion monthly active users, it's no wonder that it's one of the most popular advertising channels for companies of all sizes. And the good news: Those companies need help writing their Facebook ads and optimizing their campaigns.
If you want in on the action, you can get certified in Facebook ads — and it won't cost you a penny. Digital Marketer, a top learning resource for digital marketing professionals, has a 14-day free trial to check out its step-by-step training and resources on social media advertising, social media management, content marketing, email marketing, copywriting, and more.
FAQs about how to make $10,000 a month
Is it possible to make $10,000 a month?
With the right strategy and lots of dedication, time, and possibly some luck, it is possible to make $10,000 a month. If you are currently working full-time, picking up a lucrative side hustle and making the right investments may help you achieve your monthly income goals. 
Is making $10,000 a month good?
Yes, most people would consider $10,000 a month to be a good income. If you earn $10,000 a month, your gross income will be $120,000 a year. For the average person, that's more than enough to live on, and you'll likely be able to build a healthy savings with that income as well. 
How should you invest $10,000?
How you'd prefer to invest $10,000 depends upon your financial situation. Some may choose to set aside that money (or a portion of it) in a high-yield savings account, money market account, or CD. Others may choose to invest their money in a retirement account like an IRA or 401(k) or the stock market.
How can you make money online?
There are many ways to make money online and contribute to making $10,000 a month. Affiliate marketing is a popular option. You could develop a YouTube channel or a following on TikTok, then connect with companies for sponsorships once you're an influencer. You could also start writing blog posts or podcasting and start affiliate marketing once you've built an audience. 

You could also create handmade products or printables or other digital products and sell them on Etsy for extra money. If you don't want to maintain inventory, you could try selling through Amazon FBA. 

If you like writing, you could try freelance writing. If you enjoy teaching, offering courses through Udemy or Skillshare could be a good way to bring in extra funds. 
Look for opportunities that you would enjoy and are passionate about so you stay motivated. 
Bottom line
You're not going to score $10,000 per month watching Netflix or napping (unfortunately). But with a strong work ethic and sense of determination, there's no limit to what you can earn by picking up a few side hustles.
Remember that if you don't enjoy a gig or don't end up earning enough, there are a slew of money-making opportunities available to you. If at first you don't succeed — you know the rest! Hang in there, and you'll be well on your way to making some serious moolah.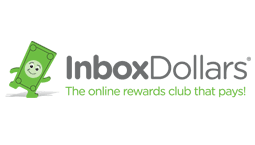 Inbox Dollars Benefits
Get a $5 bonus when you register with your email
You could earn money by taking surveys or making online searches
Over $80 million paid to members so far - how much can you earn?